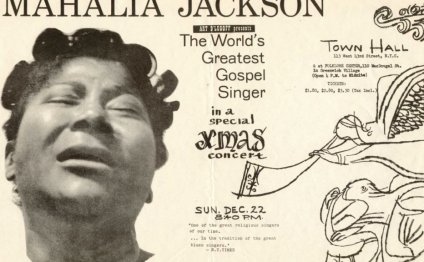 Christmas Gospel songs for Choir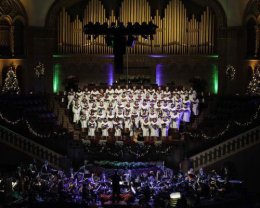 Gospel music and Christmas go together like sleigh bells and reindeer. Nearly all popular gospel singers and choirs record a Christmas album, a tradition dating back to 1926 when the Elkins Mixed Quartette released "Silent Night, Holy Night" on Paramount Records, becoming the first African American vocal group to commercially record a Christmas carol. Learn about the legacy these Christmas songs hold today and where you can hear them performed this season in an extended piece delving into the Christmas Classics performed by Chicago's own talent and the country's Gospel great.
Two years after Elkins Mixed Quartet's Christmas release, Chicago planted its flag in the burgeoning Christmas record market when the Lucy Smith Jubilee Singers of All Nations Pentecostal Church recorded "There Was No Room in the Hotel." The song's aural depiction of the Holy Family's futile search for lodging no doubt resonated with blacks who struggled to find accommodations while traveling through Jim Crow America.
Not surprisingly, it was the guitar-toting, genre-bending Sister Rosetta Tharpe—a Chicago resident for a short time—to demonstrate the lucrative sales potential of Christmas records by gospel artists. In 1949, she and her new background vocal group, the Rosettes, recorded "White Christmas" and "Silent Night" for Decca. The two-sider soared to #8 on Billboard's R&B Hit Singles chart. At a time when blacks were rarely, if ever, seen on TV, the single earned Tharpe and the Rosettes a January 1, 1950, appearance with Perry Como on CBS-TV's "Supper Club."
Tharpe's record caught her gospel contemporaries completely off guard. The following autumn, diskeries flooded the market with Christmas singles by gospel soloists and groups. Chicago's Mahalia Jackson released her arrangement of "Silent Night, " coupled with the Christmas spiritual, "Go Tell It on the Mountain, " on Apollo, and it sold wildly. Philadelphia's Ward Singers riposted with their own version of "Silent Night, " while the Angelic Gospel Singers hit pay dirt with "Glory, Glory, to the New Born King." The Christmas gospel recording industry was underway.
But of the thousands of Christmas gospel releases, twelve traditional gospel classics stand out. If you don't want to seek out the originals on vinyl, they can be heard on various CD reissues and probably on YouTube.
1. "Glory, Glory to the New Born King" - Angelic Gospel Singers (Gotham, 1950)
Philadelphia's Angelic Gospel Singers hit it big in 1949 with their debut, "Touch Me, Lord Jesus." Riding high on their newfound national popularity, the ladies waxed the Christmas song "Glory, Glory to the New Born King" for Gotham the following year. Historian Horace Clarence Boyer wrote that the song became as popular in the African American community as "White Christmas" was in the white community. It remained so until Donny Hathaway's "This Christmas" (1970) surpassed it.
2. "O Holy Night" - Marion Williams (Savoy, 1959)
Legendary gospel soprano Marion Williams moved the Ward Singers up a little higher before stepping out on her own in 1958. She fashioned the Stars of Faith from fellow members of the Wards aggregation. One year later, Marion and the Stars of Faith waxed a Christmas album for Savoy Records. On the album, Marion performs "O Holy Night" as a solo. While the entire song is a masterpiece, its finest moment comes at the composition's emotional apex, when Marion launches one of her signature high-whoos, like a sonic rocket, heavenward. The album inspired the musical version of Langston Hughes' "Black Nativity."
3. "Christmas Morn" - Charles Watkins (Savoy, 1951)
Before Charles Watkins became a Bishop in the Pentecostal Assemblies of the World, he was one of the smoothest male vocalists to ever grace gospel music. He is best remembered for his 1963 "Heartaches, " while "Christmas Morn" remains an obscure title, although that is unfortunate. The performance is as heartwarming as Nat Cole's versions of Mel Torme's "The Christmas Song." Forget global warming: the polar ice cap began melting when Watkins falsettoed "Merry Christmas to you" in the song's final bars.
YOU MIGHT ALSO LIKE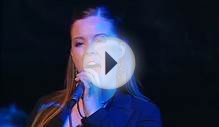 Oslo Gospel Choir This is the day Christmas)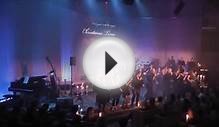 Mercy Gospel Choir - The Child is Born - Christmas concert ...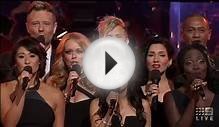 Melbourne Gospel Choir - That's Christmas To Me - Carols ...
Share this Post
Related posts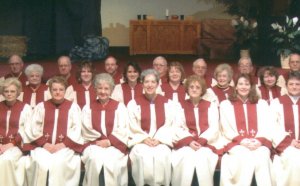 OCTOBER 18, 2019
So, in no particular order, these are the qualities that I believe make for an ideal choir member: punctuality It takes a…
Read More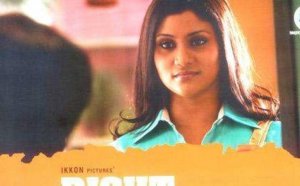 OCTOBER 18, 2019
We have a great choral tradition in Britain and today people are re-discovering community singing. Think about the kind of…
Read More