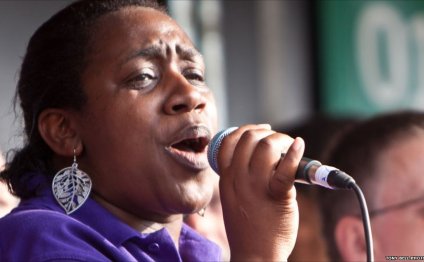 Ipswich Community Gospel Choir
Sing with one of Ipswich's newest community choirs. Whether you've been singing for years, or never sung before you'll enjoy music old and new, from pop and gospel to classical, world music to folk songs. An informal and fun community, relaxed but challenging and rewarding - open to everyone - no experience necessary! We don't ask anyone to sing solo, there are absolutely no auditions and we don't mind if you can't read music. In fact, quite often we don't even use music, so not reading it can be an advantage!
We especially would love more men to join us - you will receive an extra warm welcome.
Workshops, performances at local venues and social events during the year. Watch for details.
Rehearsals are around twice a month (bank holidays permitting) on Mondays from 8pm to 9:45pm - just come whenever you can. Dates are below. We don't make any charge, but donations for refreshments in the break are always welcome.
Rehearsal Dates. All at 8pm-9:45pm:
Monday 11 Jan - Fish and Chip Supper!
Monday 25 January
Monday 8 February
Monday 22 February
Monday 7 March
Monday 14 March
Upcoming Concerts/Performances
TBD
email: anewsong [AT] burlingtonbaptist [DOT] org [DOT] uk (changed to avoid spam!)
www.burlingtonbaptist.org.uk/anewsong
We were fortunate to be invited to sing once again at the East Anglian Children's Hospice (EACH) Carol Service in Woodbridge where I think we are safe in saying our rendition of Jingle Bells was again a highlight. We also sang Alan Bullard's lovely Scots Nativity and the choir did a magnificent job of John Gardner's "Tomorrow Shall Be My Dancing Day"
YOU MIGHT ALSO LIKE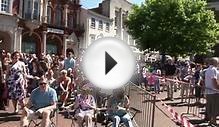 Ipswich Community Gospel Choir - 23rd May 2010 - United we ...
Ipswich Community Gospel Choir - 23rd May 2010 - Highest ...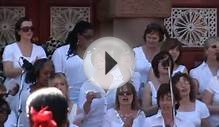 Ipswich Community Gospel Choir - 23rd May 2010 - O God of ...
Share this Post
Related posts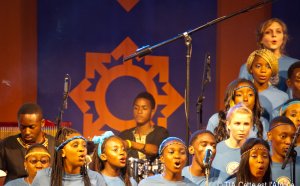 MAY 28, 2020
WILMINGTON, Del. (CBS) — There was just enough time to squeeze in one last practice this afternoon at Cab Calloway School…
Read More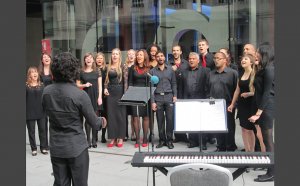 MAY 28, 2020
Ken Burton regularly directs the London Adventist Chorale and Croydon SDA Gospel Choir. Following the latter's involvement…
Read More