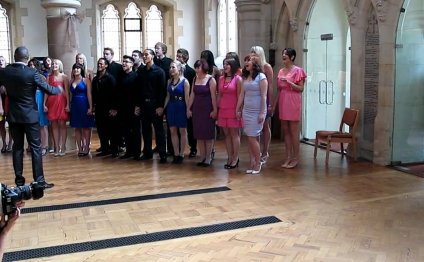 Soweto Gospel Choir Amazing Grace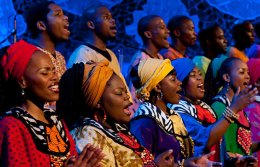 Not many artists can sing their hearts out in Swahili, Zulu traditional, and Sotho traditional; even fewer can also perform "Amazing Grace, " "Ave Maria, " and Paul Simon's "Bridge over Troubled Water, " with so much emotion and power you'll forget they didn't write these masterpieces themselves. To quote an article in the Montreal Gazette about a recent show Soweto Gospel Choir performed in Canada, "…easy to imagine that God himself was snapping his fingers."
The founding musical director of the Soweto Gospel Choir David Mulovhedzi was interviewed for BlackGospel.com on the history of gospel choirs in South Africa and stated, "They (churches) would preach to people that there shouldn't be hate. At times, Gospel music was a Godsend to the South African people, and as a result, most of the choirs and people enjoyed the hymns from different churches. So, when the Gospel choir was formed, we had to sing all those beautiful hymns from different churches and bring them together as the one musical voice for South Africa." Soweto Gospel Choir does a stellar job practicing what they preach, with every performance the audience hears a variety of languages, but the message is always clear. The choir performs songs overflowing with joy and faith that has the potential to melt the heart of the world's biggest cynic.
It is not simply the pleasure of music that makes the Soweto Choir's message tug at your purse strings. In 2003 the Soweto Gospel Choir founded its own AIDS orphans foundation, Nkosi's Haven Vukani, to assist underfunded organizations. Soweto Gospel Choir has already raised millions and travels all over South Africa to perform for charitable organizations. Mulovhedzi said, "With the donations that we receive at our shows, we buy clothes, blankets, the bare necessities for those kids. We make a better life for them as orphans. Sometimes, they cannot depend on their government, so, we have to play a part in assisting those kids. During our shows, we do our best so that it's not only about entertaining people and touring the world, but we have a duty to fulfill."
YOU MIGHT ALSO LIKE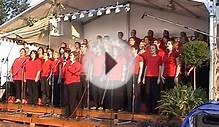 VIDEO The Soweto Gospel Choir Amazing Grace Videoclip y ...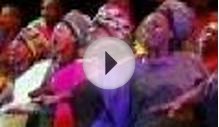 Soweto Gospel Choir - Amazing Grace (Most beautiful version!!)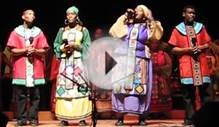 Soweto Gospel Choir in Zagreb video 2 Amazing Grace
Share this Post
Related posts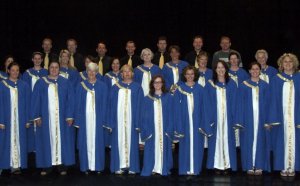 NOVEMBER 12, 2019
The Monaco Choir Robe from our Gospel collection bears a striking look resulting in a strong style statement. Featuring a…
Read More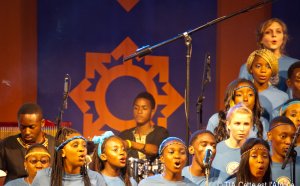 NOVEMBER 12, 2019
WILMINGTON, Del. (CBS) — There was just enough time to squeeze in one last practice this afternoon at Cab Calloway School…
Read More