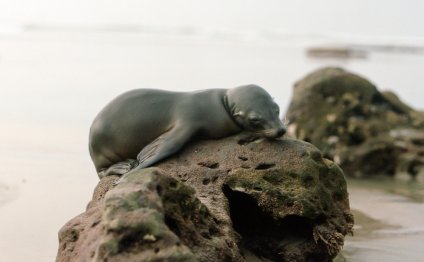 Napa High School Choir
California has one of the strongest policies on arts education in the country. But despite a state law that requires public schools provide access to arts education, many aren't doing so, saying the funds simply aren't available, particularly in disadvantaged communities.
The California legislature's Joint Committee on the Arts recently met to examine the status of arts education in state schools. According to the Los Angeles Unified School District's "Arts Equity Index, " only 35 out of the 639 district schools received an "A" for arts education. State and local leaders hope that as the economy improves, so will investment in school arts programs. But the reality, says Director of Arts Education Partnership Sandra Ruppert, is that the decision to fund arts programs comes down to the individual district, and in some cases the individual school. FSRN's Karin Argoud visits the Napa High School campus in Napa California to visit to see just how true this is.
Walking through the halls of Napa High School, a public high school in downtown Napa with a student body of 1900.
It's easy to find the boys chorus class, you just listen.
The freshman boy energy is tangible in Voice 101, taught by teacher Travis Rogers. With more than 35 years teaching at Napa High, Rogers knows just how to harness their teenage testosterone while encouraging and empowering these young men to sing, for most of them for the first time in their lives. As class begins, he sets the tone during warm up and doesn't waste a minute establishing order:
That's when Rogers calls on one of the boys to come out in front and "police" his fellow singers, making sure their hands are down at their sides, they're focused on Rogers's directions, and that they're engaging the audience both visually and vocally as they perform. And what happens if they catch a student breaking the rules? Ten pushups.
Rogers has a twinkle in his eyes as he says, "The pushups are a gentle way of making sure hey we're all doing the right thing."
The Napa Valley Unified School District funds his salary and provides the choir room for the program, and they even received $3, 000 from the school site budget this year which was a first, says Rogers. But it's surprising what it costs to run a chorus program. He says sheet music for one costs $20 thousand, and Napa is not a wealthy district. But most of the funding comes from private donations, concert ticket sales and donations made at performance gigs.
Marci Atkinson is Development Director at Napa's nonprofit ALDEA. She says that even though the median income is high in Napa County, there is significant income disparity, "meaning there are a good proportion of people that are very poor and then there are people that are very wealthy at the very top the kind of skew the medium income."
The district is comprised of more than 30 schools serving about 18, 000 students. More than half are Hispanic and 44 percent qualify for free and reduced meals. According to a study by the Lucile Packard Foundation for Children's Health, 43 percent of Napa County children live in households that earn less than the Self-Sufficiency Standard, meaning their families don't earn enough to afford basic housing, food, childcare, transportation and healthcare costs.
Annie Peetrie, the principal at Napa High, says the chorus program is open to all interested students, irrespective of their singing ability.
"What comes to mind is walking a student down to Travis, maybe a new student enrolled from another school, maybe it's a ninth grader who has yet to find success in school or hasn't connected, and walking that student down to see choir so that they open their mind to take it on, and watching Travis interact with the student and really take any kid. And that sticks in my mind, " explains Peetrie. "What fuels him the most is taking the kid that has never sang before."
YOU MIGHT ALSO LIKE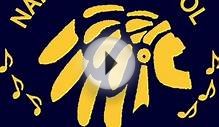 Napa High School Concert Choir Men- Shenandoah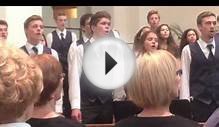 The Napa High School Concert Choir sings " High Barbary"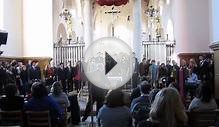 Napa High School Chamber Choir: Jingle Bells
Share this Post
Related posts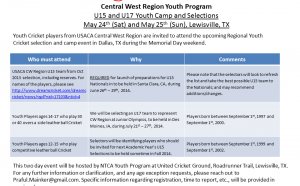 DECEMBER 01, 2023
Wednesday, April 13th at 6:45 pm in the MHS Arena Nationally recognized Internet safety expert Katie Greer shares trends…
Read More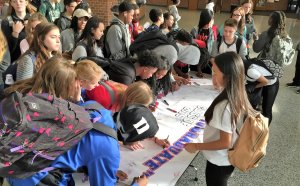 DECEMBER 01, 2023
Armstrong Concert Choir Courtesy of the ensemble Today s audio comes from Robbinsdale Armstrong High School Concert Choir…
Read More