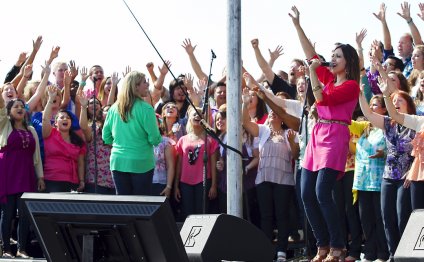 Easter songs for Church Choir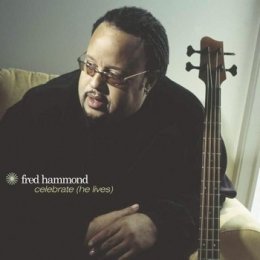 Easter is a time when Christians around the world celebrate the resurrection of Jesus Christ. Churches will sing songs of adoration and remembrance as they reflect on the significance of the moment. Here are ten songs for Easter.
Verity Gospel
"The Blood"-Andraè Crouch-Written by a then 15 year-old, dyslexic young man who would go on to become one of the greatest songwriters of our time, the title says it all. It cuts straight to the heart of why Christ died: to shed his blood for us. This song can be heard during many communion services around the world as Christ's sacrifice is remembered.
"Calvary"-Richard Smallwood with Vision. The maestro's masterful arrangement led by Maurette Brown Clark, Darlene Simmons, and Carolene Hatchett and conducted by Darin Atwater is poignantly beautiful. Vision lifts their voices with a sound that is part sorrow, part joy at the recollection of the ultimate sacrifice. "They put nails in his hands, nails in His feet; but He stayed on the cross just for me; I know surely I believe He died; surely, died on Calvary."
"I've Just Seen Jesus-"Larnelle Harris/Sandi Patty. Written by the Gaithers (Bill and Gloria) and William Nathan Daniels, this beautifully sung duet starts off lamenting the loss of Jesus and reaches its crescendo when it's discovered he has indeed been resurrected. "I've just seen Jesus, I tell you He's alive; I've just seen Jesus, our precious Lord alive; And I knew He really saw me too; As if till now I'd never lived; All that I'd done before won't matter anymore, I've just seen Jesus and I'll never be the same again."
"All The Way to Calvary"- Traditional. This traditional gospel song written by Alfred Ackley is one of the songs for Easter that is now in the public domain. It has been recorded by The Brooklyn Tabernacle Choir and the Clark Sisters. It's a reminder not only of Jesus' trip to the cross, but the reason he died: "All the way to Calvary He went for me, He went for me, He went for me. All the way to Calvary He went for me, He died to set me free."
"Glorious Day"-Casting Crowns. The lyrics come from the hymn "One Day, " written in 1910 by John Wilbur Chapman. The song reached #1 on Billboard's Hot Christian songs and is a song of expectancy. The lyrics remind the listener that Jesus will triumphantly return. "One day the trumpet will sound for His coming; One day the skies with His glories will shine; Wonderful day, my Beloved One, bringing my Savior; Jesus, is mine; Oh, glorious day."
"Via Dolorosa"-Sandi Patty. This retelling of the story of Christ's excruciating climb to Calvary was written by Billy Sprague and Niles Borop. Sandi Patty told CCM Magazine that as soon as she heard the song, she wanted to record it. "Down the Via Dolorosa called the way of suffering; Like a lamb came the Messiah, Christ the King, But He chose to walk that road out of His love for you and me; down the Via Dolorosa, all the way to Calvary."
"Matthew 28"-Donald Lawrence & the Tri-City Singers. This lyrical retelling of the resurrection is powerfully delivered. Lawrence evokes sounds from his singers that are like beautifully crashing waves reaching more intensity as it builds to that moment centuries ago. "Destroy this temple and in three days, I will raise it up, Early Sunday morning as the noon day was dawning, Came Mary Magdalene and the other Mary to the tomb. Behold! There was a great earthquake! For the angel of the Lord descended from Heaven, The angel of the Lord descended from Heaven, and rolled, rolled; And rolled, back the stone."
"Celebrate (He Lives)" - Fred Hammond. The song first appeared on Hammond's "Something 'Bout Love, " album and he did a remix a few years ago. This bouncy celebration of the resurrection has a soulful sound that will put listeners in praise mode. "They took my savior down from off that rugged cross; they laid him in a tomb it seemed that all hope was truly lost; but the third day came along and brought the rhythm of life; the stone was rolled away an angel proudly proclaimed, He lives, He lives."
YOU MIGHT ALSO LIKE
Easter Songs by Immanuel Marthoma Church Choir Noida. DSCN0143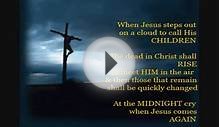 Petersburgh Baptist Church Choir Easter Song_0001.wmv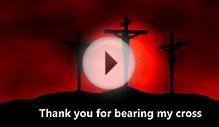 Easter Songs for Church (All That You Are)
Share this Post
Related posts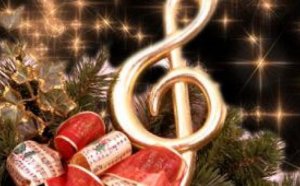 DECEMBER 04, 2023
From Lloyd Larson, here is a new Christmas musical built around Natalie Sleeth s popular anthem, Were You There on That…
Read More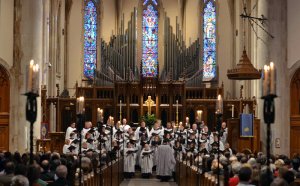 DECEMBER 04, 2023
An emergency meeting was held on Sunday afternoon for Church leaders at the St. Newmarket Church to explain to their congregation…
Read More