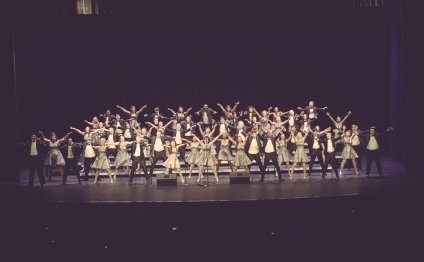 Albertville Show Choir
Albertville High School
Address
402 E. McCord Avenue
Northeast Alabama, 35950

Information
Type
School district
Albertville City School District
Principal
Paul McAbee
Grades
9-12
Age range
14-18
Number of students
1, 100(2015)
Language
English
Campus
suburban
School colour(s)
Red & Black
Sports
Football, Basketball, Soccer, Baseball, Softball, Volleyball, Tennis, Golf, Cheerleading, Track, and Cross Country
Mascot
Devil
Aggies
Team name
Albertville Aggies
Rival

Boaz High School

( Boaz, Alabama )
Newspaper
Aggie Advocate
Website
Albertville High School is a four-year public high school in Albertville, Alabama. It has an enrollment of 1, 100 students and is accredited by the Alabama Department of Education. In 2008, 50% of Albertville High School students were female and 50% of students were male. Albertville High School made AYP in 2007. Under No Child Left Behind, a school makes Adequate Yearly Progress (AYP) if it achieves the minimum levels of improvement determined by the state of Alabama in terms of student performance and other accountability measures. See Albertville High School's test results to learn more about school performance.
In 2008, Albertville High School had 16 students for every full-time equivalent teacher. The Alabama average is 13 students per full-time equivalent teacher.
In 2007, Albertville High School had 38% of students were eligible for free or reduced price lunch programs. Alabama had 38% of eligible students for free or reduced price lunch programs. Eligibility for the National School Lunch Program is based on family income levels.
Albertville High School sports teams are known as the Albertville Aggies, for Albertville High School was originally an agricultural school.
Athletics

[edit]

The Athletic Department serves as an integral part of Albertville High School, and its mission is to educate the whole person. Each coach is considered an educator who aids in the physical, social, intellectual, and emotional growth of each and every student who chooses to participate. Athletics are co-curricular elective activities where participation is contingent upon meeting criteria consistent with the mission and standards of the AHSAA, Albertville High School. Additionally, each team reserves the right to limit the number of participants on the basis of roster size and / or skill level.
CenterStage!

[edit]

Under the direction of Scott Rains since its inception, this nationally recognized show choir has grown from a small group performing a medley of songs to the present cast of 54 singer/dancers along with a full band and stage crew. CenterStage! has also been recognized by the Alabama Senate as Ambassadors of Fine Arts in the state of Alabama. Members and their families will travel this year to Ohio, Mississippi, Tennessee, Illinois, and Alabama, allowing our students to compete nationwide and to make connections with students from all over the country. CenterStage! was at the top of their competitive game in the 2009 season as they performed their show "Days of Future Past." The mix of traditional theatrical production and modern show choir choreography has brought great success to CenterStage! both locally and throughout the country.
VocalEase

[edit]

VocalEase was created in 1996 as a performance-oriented ensemble for selected older students who enjoy the challenges associated with learning and performing a huge repertoire of music in pop, gospel, and jazz styles. VocalEase performs for schools, churches, and various civic events. The current members for VocalEase 2012-13 include Colton Smith, Abbie Taylor, Camry Wilson, Peyton Gore, Colin Karr, Chelsie Gladden, Warren Stewart, Jacob Hughes, Lucas Blair, and Erica Mason.
CenSations!

[edit]

CenSations! was created in the fall of 2008 due to the overwhelming number of performers in the high school and middle school choral programs. The CenSations! debut season was an outstanding success as the 60+ choir, band, and crew members performed their show "There and Back Again" to full audiences throughout the south, winning critical acclaim at each of the three competitions they entered. The CenSations! members look forward to their 2009-2010 season and performing in their new fine arts center. They are under the direction of Scott Rains.
YOU MIGHT ALSO LIKE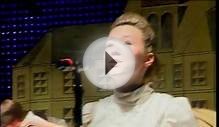 Albertville Centerstage! Show Choir 2011 part 2 "Storm of ...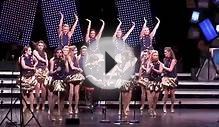 CENTERSTAGE SHOW CHOIR---ALBERTVILLE ALABAMA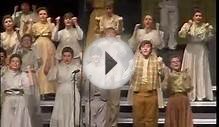 Albertville High School CenterStage! Show Choir 2011 ...
Share this Post
Related posts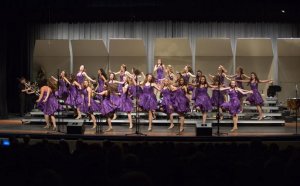 DECEMBER 04, 2023
Theodore (Ted) Brimeyer is currently in his sixth year as Vocal Music Director at Urbandale High School. Mr. Brimeyer directs…
Read More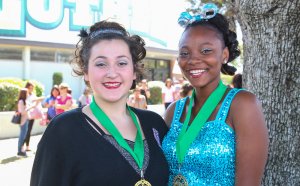 DECEMBER 04, 2023
In Sync is Burbank High School s premier show choir, competing throughout California and the United States in the Advanced…
Read More