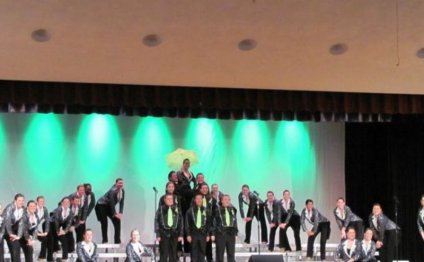 Show Choir songs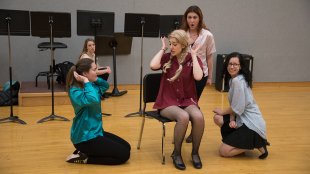 As the last week of classes comes to a close, many students are studying for and anticipating their final exams. To offer a break from the studying and celebrate the end of the semester, the show choir group Routine Disturbances will be holding one last performance to end classes with a bang.
Routine Disturbances is the Ithaca College's only show choir group, which performs song and dance from broadway musicals, and group members have been working all semester for their "last day of classes" show, called "I'm THAT Girl." The group is in its third year and has usually been a mix of both male and female performers, but this semester, only women auditioned. Director Julia Kesel said this influenced their choice of songs, with numbers like "I Feel Pretty" from "West Side Story" and "Cell Block Tango" from "Chicago."
"It's kind of our theme to have power for girls, " Kesel said.
In past performances, the group performed songs from "Matilda, " "Guys and Dolls, " "The Addams Family" and more. This semester, the group decided to embrace the unusual change to all women by choosing songs reflecting femininity and female power. The choice of songs was a collaboration of everyone in the group, keeping in mind what songs worked best with their vocal arrangement, Kesel said.
Currently, the group has 11 performers, plus four people on the executive board. Kesel said while not all of their members have backgrounds in music, they take whoever has the most appealing voice and dance moves.
For instance, Dorrie Sacks, a sophomore cinema and photo major with no prior experience in show choir, joined simply to try something new. Even though she's a newcomer, Sacks sings the lead in "I Feel Pretty."
"It looked like a lot of fun, " she said. "I have stage fright, but this is a safe environment to overcome that."
Freshman music education major Brittany Mechler chose show choir to continue doing what she enjoys in an environment with like-minded individuals.
"I did show choir all throughout high school, and I really missed it when I came here, but I knew there was an opportunity for it, so I found it at the club fair and signed up, " she said.
For Mechler and others, show choir is an alternative to auditioning for one of the college's plays, especially for those who enjoy singing and performing but are not musical theater majors.
"It's hard to get into the plays if you're not a musical theater major since our school has such a great program, " Mechler said. "I didn't even try because I knew it would be competitive, but I auditioned for a bunch of stuff and decided to do this."
Sophomore theater arts major Valerie Shvedok said rehearsal has been busy for the upcoming show, but members can choose their commitment level.
"We get to decide how many numbers to commit to. I'm doing four numbers, so it's not bad, " Shvedok said. "But we've all been working hard throughout the semester."
YOU MIGHT ALSO LIKE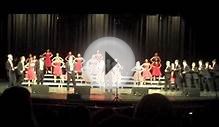 AZ All State Show Choir 2012 #1 "Songs"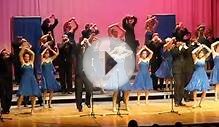 Matoaca show choir first song Jan 13 exhibition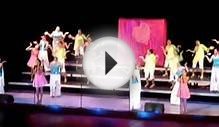 Burbank HS show choir - Sapphire Stalker song
Share this Post
Related posts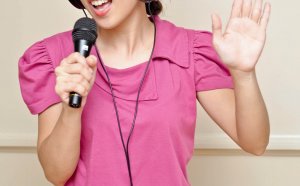 JUNE 11, 2023
It is essential that you are there when the group is learning new choreography or a new song. Even normal practices are important…
Read More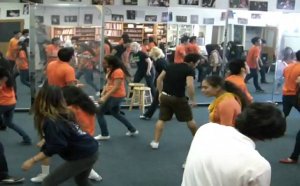 JUNE 11, 2023
Do you want to try out for a talent show like the X-FACTOR or AMERICAN IDOL? Are you preparing for a musical theater audition…
Read More