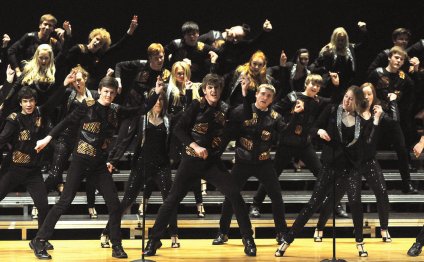 Bemidji Show Choir
Lauren Borgerding sings her solo during practice for the Bemidji Area Show Choir performance on Thursday at Bemidji High School. (Jillian Gandsey | Bemidji Pioneer)
News Bemidji, Minnesota 56619
Sylvia Grimm
Bemidji Pioneer
Bemidji Minnesota P.O. Box 455 56619
BEMIDJI - A record 124 elementary and middle school students took part in the 10th annual Bemidji Summer Show Choir Camp this week at Bemidji High School.
The camp wraps up Friday with a noon performance in the high school auditorium.
Children in fifth through eighth grade took part in the camp, including 28 boys, a near-record number, officials said.
"Numbers are strong across the board, so we're really excited about that, " said Chris Fettig, show choir and choral director at BHS.
During the five-day camp, participants work on three songs, staged and choreographed, for today's final performance.
The camp emphasizes a low pressure atmosphere for children to come and explore a different activity, he said.
"My favorite part is one, it's not competitive, we're just making music and dancing. And the kids are just the best kids in town, " Fettig said.
"They're very well behaved, and very focused. It's just really encouraging to see such talented, well-behaved kids. It's one of my favorite weeks of the year."
Fettig started the camp 10 years ago and has loved the progress and results he's seen through the years. This year's camp includes about a dozen campers from outside the area, including Grand Forks, the Twin Cities area and even Chicago.
"The goal of the camp is to introduce kids to showchoir and give them a chance to see if they enjoy that or maybe if they're involved in so many other things during the year; this is their chance to do a little singing and dancing, " he said.
"It's a chance for them to explore music and the arts in kind of a low pressure fun way in the summer."
For first-time camper, Adeline Potraz of Bemidji, the camp was an opportunity to finally explore her talents. "I love dancing and singing and I wanted to do it so this is my chance to do it, " said Potraz, a 10-year-old heading into fifth-grade this fall. "I like learning both things, but I like when you put them together. It sounds really cool."
Fettig doesn't work alone. In charge of choreography is Bemidji High School Vocalmotive alumnus Erin Larson. The behind-the-scenes manager is Margaret Hinz and Bemidji High School orchestra director Seth Freundschuh helps out, as well. Not to mention the 25 or so high school students from choir, show choir and Vocalmotive who serve as counselors during the weeklong camp.
"I got involved in show choir when my daughter was in it and then when we started the camp I just thought it was wonderful program for kids, " Hinz said, "It's amazing how much they can learn from Monday through Friday. I mean, it's just incredible the talent that a lot of these kids have. I'm blown away every year watching that show. I'm going 'Oh wow, in five days they pulled it together.'"
Hinz works with registration and keeping everything running smoothly. She said the camp is entirely self-supporting. All the money from registration goes into improving next year's camp. In addition to her managerial duties, Hinz helps with the high school counselors. "They impress me beyond belief, how good they are at what they do and how the younger kids look up to them, " Hinz said. "And it brings out their leadership qualities, as well, and they never cease to amaze me."
Bemidji High School Vocalmotive members Shelby Belanger, Katrina Marcotte and Lara Hicks said they've had a blast as counselors this year. Belanger remembered what it was like watching Vocalmotive and hopes to inspire her campers the way they inspired her.
Marcotte is a seven-year veteran to the camp and said her favorite part when she was a camper was the final performance. "You work so hard for just a week with kids older and younger than you and you all do one show and you show your parents and you're only in like middle school or some still in elementary school, " Marcotte said.
YOU MIGHT ALSO LIKE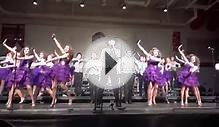 Onalaska Hilltopper Show Choir 2014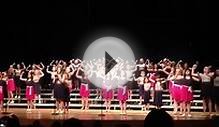 Pizzaz 2013 Show Choir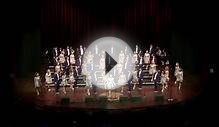 National Show Choir Champs 2015 @GHSTitanFever
Share this Post
Related posts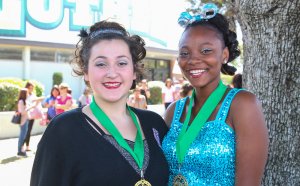 DECEMBER 01, 2023
In Sync is Burbank High School s premier show choir, competing throughout California and the United States in the Advanced…
Read More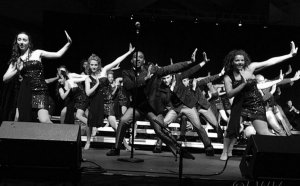 DECEMBER 01, 2023
MOUNT ZION- Show Choir booster parents are working to prepare for the 34th Annual Midwest Show Choir Invitational at the…
Read More