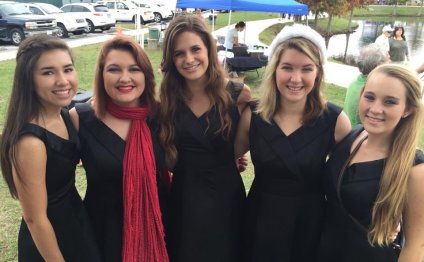 High School Choir songs
Work
Duration
Description
25 minutes
SATB, piano 4-hands. The Liebeslieder for the 21st century: Love, life, and lovelife in dance rhythms. Six centuries of English poetry, Geoffrey Chaucer through James Merrill. A major work now available for scheduling. "Musically there is only this to say: this is beautiful music" "... All in all, I'm in love with the work."
28 minutes
SATB, piano 4-hands. More Lovelife Dances. 14 new choral songs with texts from a wide range of English poetry, including Robert Burns, William Shakespeare, and George Elliot, and Christopher Marlowe. Like the first set, "an amazing suite", "passionate, tender, jolly, and wry".
58 minutes
SATB, Soloists, Orchestra. Five settings of Latin texts offering a Life of Mary, from before Christ's birth to after Christ's death. "Magnificat", "O Magnum Mysterium", "Ave Maria", "Ave Regina Caelorum" and "Stabat Mater". Each work is listed separately below, and they are intended to be performed individually as well as in sequence.
80 minutes
SATB, Soloists, Orchestra. Oratorio of the life of Moses, from a point of view at the end of his life, looking back to the river Nile and down at the river Jordan, which he is not to be allowed to cross.
15 minutes
A set of songs for children's chorus and piano. Contains seven songs: 1. Answer to a Child's Question 2. Great Wide Beautiful Wonderful World 3. A Tragic Story 4. My Heart is Like a Singing Bird 5. Birds 6. Good-bye 7. The Dance of the Flowers
8 minutes
SATB, Orchestra. Finale of the Marian motets. Begun on 9/11/2001 with a tragic sense of "Mary" representing humanity and "Jesus" mankind. Reworked for new orchestra accompaniment in 2012.
60 minutes
Children's Chorus, Adult and Child Soloists, Ensemble. A fantasy children's opera about a mythical bird and two children who accidentally find themselves in ancient Persia.
SATB, Soloists, Orchestra. Twelve movement work structured somewhat like J.S. Bach's Magnificat, with each phrase from the Canticle of Mary treated in a musical picture. As in the Stabat Mater, Mary represents humanity: in this case for the beauty and wonder of the growth of life inside.
35 minutes
Please see description above.
4 minutes
SATB, Orchestra (1111-0000-Prc-Strings). Latin. The mystery and sacrament of Christmas. One percussionist: orchestral bells and wood block.
4 3/4 minutes
SATB, Chamber Orchestra (1111-0000-Strings). Latin. Lovely full four voice choral texture throughout; middle section contains strict imitation in diminution to beautiful effect. Written to be sung with pure tonal intonation.
5 minutes
SATB, Orchestra (1111-1110-Timp-Strings). One-word chorus perfect for many occasions. Good concert closer. Twelfth and last movement of the Magnificat, but intended to be performed alone as well.
3 minutes
Setting of an archaic Christmas hymn by the Wedderburn brothers (16th century).
3 minutes
Christmas carol with independent piano part. Limited voice ranges, especially tenor part. Written to be sung in just intonation, even supported by an equal tempered piano.
Christmas carol with independent piano part. SATB or SAC
SATB a cappella
SATB, Keyboard (written so as to avoid conflict with just tuning). May be sung a cappella.
One-word chorus perfect for many occasions.
3 1/2 minutes
Arrangement for mixed chorus of this sad but beautiful folk melody. Arranged to allow all voices to experience the joy of perfect intonation.
SATB, Keyboard. May be sung a cappella. Please see description above.
SATB, Keyboard reduction of the orchestral accompaniment. An earlier version may be sung a cappella.
One-word chorus perfect for many occasions. Good concert closer. Innovative optional accompaniment provides tonal and rhythmic support without doubling modal notes (thirds of major triads, etc). A chorus can sing with pure tuning even while accompanied by an equal-temperament keyboard.
Patriotic song, original words. Strong melody sounds as though it should be part of our heritage, but it is newly composed. SATB with Piano, Orchestra, Band, or String Orchestra. Also available for unison chorus and children's chorus.
2 minutes
When Moses succeeds in battle, he doesn't hold back. ".. and we smote him, and all his people, we left none to remain." A fierce, powerful, rhythmic account of part of the Moses story.
Traditional words and melody arranged for chorus, with additional comical lyrics added.
Jazz chords, scat singing, lovely melodies, American poet Richard H Stoddard.
An oubit is a caterpillar, used here as a metaphor for a young poet. Tak' warning, then, young poets, from this poor oubit's shame ... for critics lie, like salmon fry, to mak' their meals of you. Setting of the poem by Charles Kingsley. Fairly easy piano part; revised edition.
A setting of John Donne's "Song", which begins "Goe and catch a falling starre, get with child a mandrake root, tell me where all past yeares are, or who cleft the Divels foot". A series of unlikely or impossible events, ending with the search for a person true and fair. Language made inclusive by the trading of "he's" and "she's" by the men and women at the end.
Latin text, unison treble chorus with treble soloist. Piano or Organ accompaniment.
Beautiful offertory or concert piece for organ and chorus. A translation and free adaptation of a benedictus from St. Peter's mass by Stanislaw Moniuszko, 19th century Polish composer. Begins with soprano melody, chorus joins in with an effective but easy organ part.
3-4 minutes
"Jesus Took Bread, and Blessed and Broke It", communion or lenten anthem in Latin and English from Matthew 26:26-28. Somewhat flexible duration from the inclusion or omission of a repeated passage for solo soprano and tenor.
Setting of a confession text from the Episcopal Book of Common Prayer. Very easy vocal parts, easy but effective organ part.
4 minutes
A...
YOU MIGHT ALSO LIKE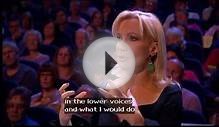 SONGS OF PRAISE 04-05-2014 pt,2-4 HIGH SCHOOLS CHOIR SEMI ...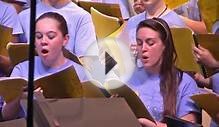 NCSICA High School Choir "Earth Song"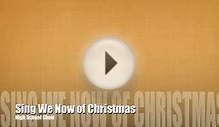 Puckett High School Choir Christmas Songs
Share this Post
Related posts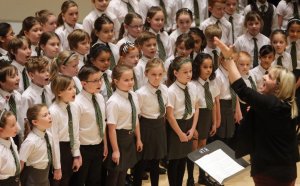 DECEMBER 04, 2023
School district officials in a small-town, southern Utah county have canceled a plan to send a fifth-grade choir to sing…
Read More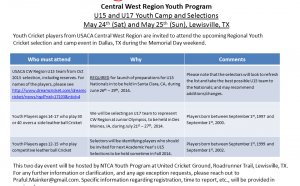 DECEMBER 04, 2023
Wednesday, April 13th at 6:45 pm in the MHS Arena Nationally recognized Internet safety expert Katie Greer shares trends…
Read More