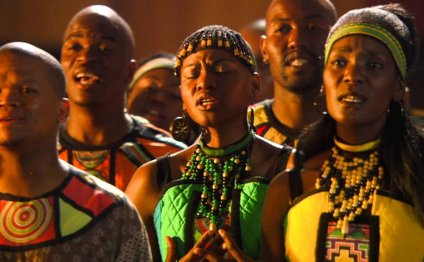 Soweto Gospel Choir Khumbaya
When the Grammy Award-winning Soweto Gospel Choir performs classic spirituals and gospel favorites Friday, Dec. 18 at Weill Hall in the Green Music Center, the 20 singers hope to generate some heat.
Touring in Canada last week, Mulalo Mulovehzi, general director of the Soweto Gospel Choir, said he was missing his hometown of Johannesburg.
"It's cold here, nothing like home, " he said by phone from Toronto.
Such familiar songs as "Amen, " "Amazing Grace, " "Kumbaya" and "The Lion Sleeps Tonight" are all part of the Soweto Gospel Choir repertoire, but the vocal arrangements incorporate authentic African rhythms and harmonies.
"It depends on where we're going and the culture, " Mulovehzi said. "If we're going to America, we bring the popular songs and try to make them sound African, with African chants, and people can relate to them."
Audience response does vary around the world, he said.
"We started out in the Bahamas on this tour and then went to Chile. Chilean audiences are reserved in a way, " Mulovehzi said. "Americans are easy for us."
So, do Americans get up and dance at Soweto Gospel Choir concerts? "Oh, they do, they do, " he said with a laugh. "Trust me."
Asked if there are songs or musical styles that the choir would never perform, he replied, "We do anything. We're flexible that way."
Some 60 to 70 percent of the original members of the choir, founded in 2002, are still with the group, and auditions replenish the ranks as needed. Applicants need to be not only great singers, but also able to really get into the spirit of the music, Mulovehzi said.
"We look for that special talent, " he said.
The group, which spends six to nine months on the road all over the world every year, flies home to Africa on Christmas Eve this time.
For an ensemble that has traveled and performed so often and for so long, the stress could make it hard for the singers to remain as mellow offstage as they are onstage, but their director said the performers are able to stay peaceful.
"We do have challenges, but because of the experience we have, and the good company, it's not so stressful, because we do get days off as well and stay in nice hotels, " Mulovehzi said.
"There is joy every time we perform, as long as we start the day by putting God first, with everything we do, " he said. "Normally what we do, before our sound checks for the concerts, is we pray. We give thanks to God."
IN CONCERT
What: Soweto Gospel Choir
When: 7:30 p.m. Friday, Dec. 18
Where: Weill Hall at the Green Music Center, Sonoma State University, 1801 E. Cotati Ave., Rohnert Park.
Admission: $35-$95.
YOU MIGHT ALSO LIKE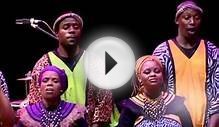 Soweto Gospel Choir Khumbaya OFFICIAL VIDEO HD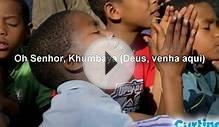 Soweto Gospel Choir - Khumbaya LEGENDADO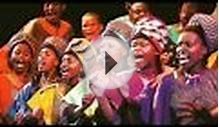 Soweto Gospel Choir - Khumbaya -MhqZJPYZfBQ
Share this Post
Related posts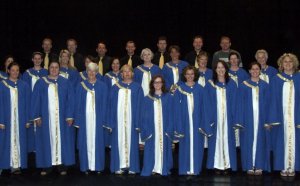 MAY 28, 2020
The Monaco Choir Robe from our Gospel collection bears a striking look resulting in a strong style statement. Featuring a…
Read More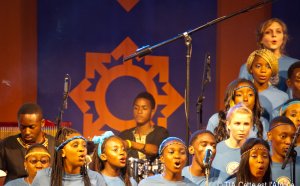 MAY 28, 2020
WILMINGTON, Del. (CBS) — There was just enough time to squeeze in one last practice this afternoon at Cab Calloway School…
Read More