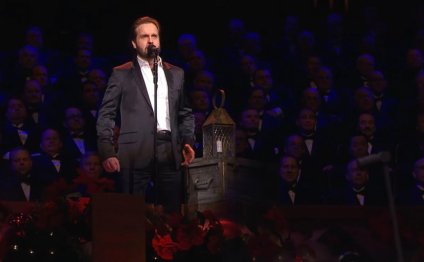 Mormon Tabernacle Choir songs
The music of Disney movies, musicals and theme park attractions has long been a part of the Mormon Tabernacle Choir's repertoire. In the above photo, Donald Duck was the guest con-duck-tor of the Choir back in 1988, where he led them in singing "Zip-a-Dee-Doo-Dah" during a rehearsal. Even before that, the Choir released an album titled, When You Wish Upon A Star, which was a tribute to Walt Disney. Below are four videos of the Choir performing Disney songs—some of which are included on the tribute album.
"Whistle While You Work/Heigh-Ho!" from Snow White and the Seven Dwarfs
Wait until you hear the world-class whistling from the Choir.
"It's a Small World"
The Choir's recording of "It's a Small World" was released by Disney Parks as part of the 50th anniversary of "It's a Small World."
"Never Never Land" from Peter Pan, the Musical
Guest artist Santino Fontana (A.K.A. Prince Hans from Disney's Frozen) performs Mack Wilberg's arrangement of "Never Never Land."
YOU MIGHT ALSO LIKE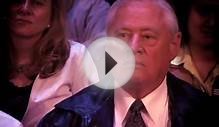 Mormon Tabernacle Choir - My Song in the Night (Mormon)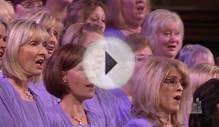 Nunc Dimittis (The Song of Simeon) - Mormon Tabernacle Choir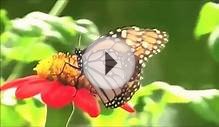 Look at the World - Song by the Mormon Tabernacle Choir
Share this Post
Related posts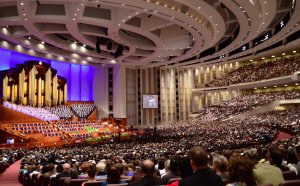 OCTOBER 01, 2023
For more than eight decades, nearly the lifetime of radio, the Mormon Tabernacle Choir has presented a weekly program — Music…
Read More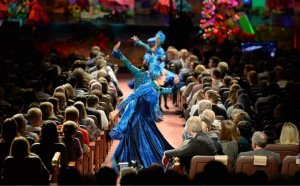 OCTOBER 01, 2023
Christmas with the Mormon Tabernacle Choir Featuring Santino Fontana & the Sesame Street Muppets Holiday Specials…
Read More