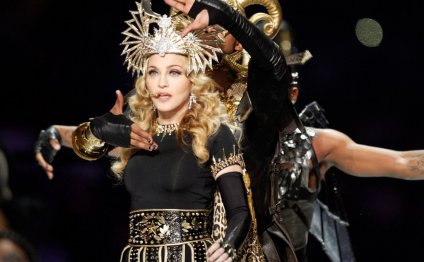 Show Choir costumes Catalog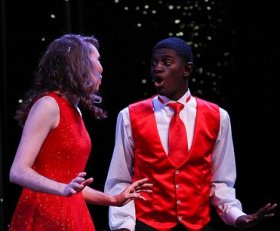 How do I design costumes for my show choir competition set?
The rehearsals and performances never stop for show choirs! Holiday shows are around the corner, and it's already time to kick into gear for competition season. For directors that are newer to the show choir competition circuit, designing costumes for a competition set can seem daunting and overwhelming. Here are a few things we suggest that you think about when putting together costumes for your show choir:
A 5, 6, 7—quick-change!
That snug, sequin dress may look fabulous on all of your girls, but if it's tough to get on, we would recommend choosing something else for a finale outfit. Costumes that require more time and care to put on work well for opening numbers because the performers have more time get them on in the dressing rooms. Costumes that go on (and off if you have more than one costume change) easily are a must for any quick-changes. Stretchy fabrics are great, but if you have a backstage crew helping with costume changes, zippers on less-forgiving fabrics can also work well.
Thematic Inspiration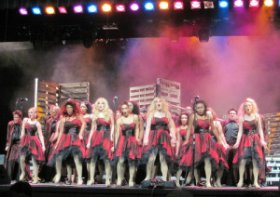 Are you designing your competition set with a theme in mind? With so many color and fabric choices, you have the option to design costumes that will support your theme. Perhaps you're looking at music with a fire theme: check out reds, oranges, golds and metallic knits in those colors. Trying out a Broadway theme? Women in classic, floor-length dresses paired with men in a timeless black and white suit will shout that style to everyone in the room. Going for an edgier look to pair with pop and rock hits? Metallic knit, faux leather, bold colors—these are just a few ways to match your outfits with your music. Our account managers are happy to help you design costumes that will make your show choir competition set the best it can be.
Make it memorable (in all the right ways)!
Every show choir wants the judges and the audience to remember their performance, and your costumes play a major role in that. If you're sticking with that Broadway theme, think outside of the black-and-white box and maybe choose a color with a little more pop. Consider custom-designing an outfit that isn't found in our catalog so that your group really makes a statement.* Keep your group's hair and makeup in mind as well as you put together a memorable look because visuals are about more than the costumes and choreography. Check back in a few months for our special competition blog, where we'll be covering hair and makeup ideas and tutorials for competition season.
Competition season is an exciting time of year in the show choir community. Let us help you put together costumes that will make a statement and help you sparkle on your way to the top!
YOU MIGHT ALSO LIKE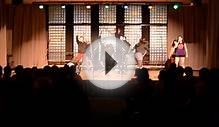 Lights (Bassnectar Remix) - XC3ND: Columbia Show Choir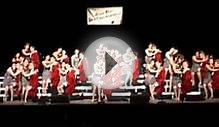 Colby High School Show Choir-Paradise By The Dashboard ...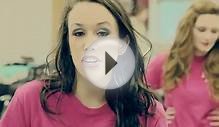 ISU Show Choir Spring 2014 Dress Rehearsal
Share this Post
Related posts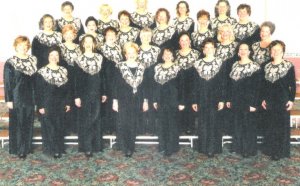 OCTOBER 01, 2023
How do I dress my show choir for a competition closer? Competition season is on its way, and you have your beautiful opening…
Read More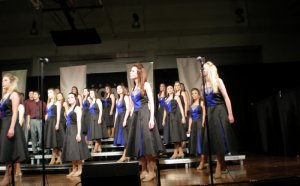 OCTOBER 01, 2023
Everything in our catalog, with exception to items listed "in stock" or "quick ship" are made-to-order. Production time for…
Read More