Phoenix Boys Choir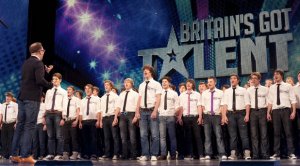 Only Boys Aloud exists to encourage young men from across Wales and between the ages of 13 and 19 to effect positive change in their lives through the power of singing together.
The scheme – the brainchild of the inspirational Artistic Director Tim Rhys-Evans - was launched in Merthyr Tydfil Rugby Club for a one-off performance at the National Eisteddfod in Ebbw Vale in May 2010. Over 140 boys performed as part of that first ever OBA performance, supported by initial investment in the scheme from the
Welsh Government and - most significantly - Pr incipality Building Society. Such was the success of that initial concert that Principality Building Society agreed to become OBA's principal business sponsor in order that the scheme could continue. Further investment was secured, and five years on we haven't looked back!
During that time, OBA has engaged hundreds of teenage lads with singing in Wales' most famous musical export, the Welsh Male Choir, and witnessed some extraordinary, life-changing results. Levels of confidence, ambition, concentration and social skills, as well as musicality and vocal technique have all seen huge improvements as a direct impact of the scheme and the resulting choir is a very special one.
OBA is completely free of charge to members and our policy of not auditioning is central to the choir's ethos of inclusion and accessibility. We currently operate 10 permanent local groups across South Wales, with a further 4 choirs in North Wales as part of a pilot scheme. We rehearse mostly in rugby clubs or other suitable local venues, not only ensuring that attending rehearsals is easy for the boys but also develops a sense of local identity and pride that will impact on the individual communities we work in.
2012 was an extraordinary year for OBA when it fought off tens of thousands of competitors to take third place on Britain's Got Talent. Subsequent interest in OBA has been at an all-time high with OBA and the boys' iconic performance of Calon Lân has received over thirteen million views on YouTube to date.
The increased and international platform for OBA created by BGT meant that recording industry giants Sony offered the boys an recording deal and their eponymous debut album was released in November 2012. Calon Lân went into the number one position on the iTunes classical singles chart and since then the boys have developed an impressive list of TV and Radio credits, including This Morning, Songs of Praise, Who Wants To Be A Millionaire Celebrity Christmas Special and the X Factor Final.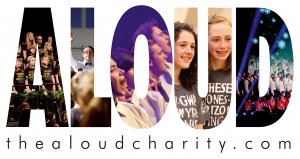 Whilst the boys have enjoyed some extraordinary, high profile experiences, we remain firmly committed to our core mission of inspiring teenage boys from across Wales to believe in themselves and bring about positive change. The scheme is wide-reaching, provided free to members and this doesn't come cheap. In 2012 the ALOUD Charity was established to drive forward the work of OBA, and to provide a structure to secure the significant levels of funding and other support the scheme needs in order to continue to impact on so many young men. To see the boys loving their moment in the spotlight is truly thrilling but Only Boys Aloud is about something much deeper than the fleeting nature of fame, it is about belief in future generations to uphold our traditions that they may continue with pride, vitality and strength. We are certainly proud of everything the boys have achieved and we hope you are too.
About the ALOUD Charity:
The ALOUD Charity exists to promote and develop choral singing as a vibrant and essential element in the cultural landscape of Wales. Under the artistic direction of inspirational choral director Tim, Rhys-Evans MBE we currently focus on two initiatives, Only Boys Aloud (OBA) and Only Kids Aloud (OKA). OKA is a pan-Wales scheme for 8-13 year old children in partnership with the Wales Millennium Centre running projects for a national children's choir and schools-based initiatives. OBA has a dual mission to engage 13-19 year old young men with the great Welsh choral tradition in a fresh way and in so doing to bring about increased levels of self-confidence, ability and aspiration for those involved.
Trustees of the ALOUD Charity:
Lord Rowe-Beddoe (Chairman), Elliot Howells, Rhian Owen, Menna Richards, Babs Thomas OBE, Martin Tinney
Artistic Director: Tim Rhys Evans MBE
Executive Director: Rachel Dominy
Only Men Aloud was formed in January 2000 to breathe some young life into what has become an ageing tradition - the Welsh Male Choir.
12 years on and the choir is thriving, proving that this oldest of traditions is still as relevant today as it was in the 1800's. This tradition must ensure that it moves with the times and earns its place at the centre of Welsh cultural life, instead of relying on it's reputation alone.
In the summer of 2008 Only Men Aloud was voted 'Britain's Favourite Choir' by the British public at the end of a 6-month televised competition to be BBC 1's 'Last Choir Standing'. Being seen by over 7 million people every week on a prime-time TV show raised the choirs'profile from being a very busy choir turning out high quality music for a relatively small audience, to a group with a national profile and a new huge fanbase. A bidding war between all four major record labels ensued.
Since winning the title of Britain's Favourite Choir, the choir has released 3 albums. The first-self titled album went gold in the first week of sales and the second, 'Band of Brothers', went straight to the top of the classical charts and won a Classical Brit Award for the best album of 2009. On their four National UK tours, the choir have sold out some of the biggest and most impressive venues in the country and have an exciting calendar of national and international touring coming up, having already visited the USA 4 times.
YOU MIGHT ALSO LIKE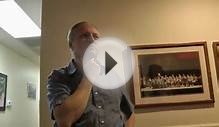 2013 10 Phoenix Boys Choir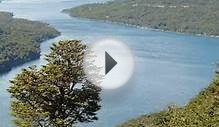 Phoenix Boys Choir - Escondido.wmv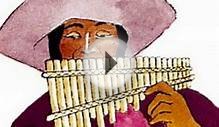 Phoenix Boys Choir - Misa Criolla.wmv
Share this Post
Related posts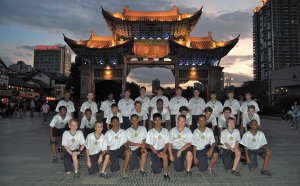 DECEMBER 09, 2023
For his part, White (at left) is unapologetic about the situation. He said as much when I asked him directly if there was…
Read More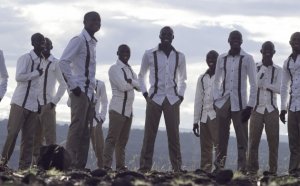 DECEMBER 09, 2023
Thousands of students and teachers packed the MTS Centre for We Day on Monday. The event, organized by Free the Children…
Read More