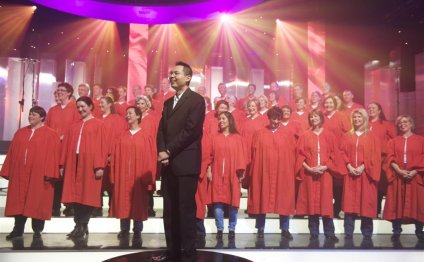 Strange Weather Gospel Choir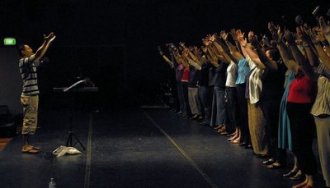 The Strange Weather Gospel choir rehearses for its Gala Concert 2007.
Thank you for your interest in the Strange Weather Gospel Choir (SWGC). We are welcoming new members for all voice types in 2016 so please get in touch with us in order to and find out more.
Entry to the choir is based on commitment. SGWC is a non-auditioned choir and anyone who enjoys singing, attends rehearsals as well as performances and has a willingness to practise and learn new music is welcomed, regardless of ability.
We believe that anyone genuinely interested in making music can produce singing of an excellent standard if given the opportunity, proper training and support. The ability to read music or prior singing experience is not required; you can learn these skills along the way. Please see our visit a rehearsal page for 2016 Program Highlights and Performance Dates.
Our members are people from all walks of life; young adults to retirees and the full spectrum of religious belief to non-belief. What unites our diverse members is not culture, gender, sexual orientation or faith but simply our love of singing together in a supportive environment.
If you have any questions about us, please feel free to contact our Membership Officer Alison Rowell directly:
.
How do I join the Choir?
If you are keen to join the Choir, please:
Send us your 'Expression of Interest' via our, which also gives you more information about fees for 2016.
10 Benefits of Membership
Meet new people and make new friends
Learn music and develop singing skills through weekly rehearsals, occasional kickstarter workshops and specialist vocal coaching plus sectionals led by choir members
Perform with an energetic group at a variety of special events and cool venues
Access online resources to help you learn the music, including audio files of your part
Groove in our performance shirts and scarves – very on trend!
Enjoy singing with others who love singing
Copies of sheet music that you can keep whilst you are with the choir
Clap and move to the music without being thought of as odd
Develop leadership potential through involvement with our music team and section leaders
Find a support network for the tough times, as a rent-a-crowd, or just for a good chat and cup of tea
Share this Post
Related posts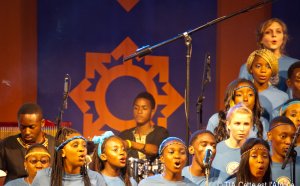 MAY 28, 2020
WILMINGTON, Del. (CBS) — There was just enough time to squeeze in one last practice this afternoon at Cab Calloway School…
Read More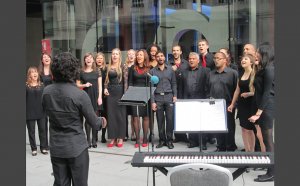 MAY 28, 2020
Ken Burton regularly directs the London Adventist Chorale and Croydon SDA Gospel Choir. Following the latter's involvement…
Read More