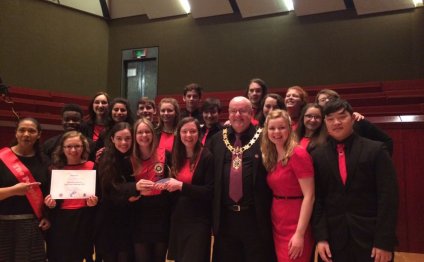 Choirs in Berkshire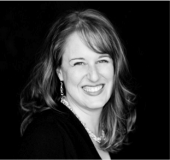 Soprano
Kathy is Associate Professor of Music, Director of Choral Activities, and Chair of the Department of Music at Lewis & Clark College. In 2014, she was an inaugural winner of the Lorry Lokey Faculty Excellence Award, honoring "inspired teaching, rigorous scholarship, demonstrated leadership, and creative accomplishments." At Lewis & Clark, she has conducted concerts including Mozart's Requiem, Orff's Carmina Burana, Carol Barnett's The World Beloved: A Bluegrass Mass, Britten's Ceremony of Carols, and music ranging from medieval chant to the premiere of a work for symphonic chorus and Javanese gamelan.
As Artistic Director of Portland's professional Resonance Ensemble, she has conducted repertoire ranging from Schütz's Singet dem Herrn to Feldman's Rothko Chapel as part of innovative thematic concert programs. These programs represent collaborations between the Northwest's finest professional singers and visual artists, poets (including the Oregon Poet Laureate), actors, dancers, and other musical organizations including Third Angle New Music, FearNoMusic, Cascadia Composers, and the Portland Chamber Orchestra. Resonance has been called "one of the finest choirs in the Northwest" by Willamette Week, and Kathy's interdisciplinary approach was cited in an article in The Wall Street Journal about Portland's collaborative arts scene.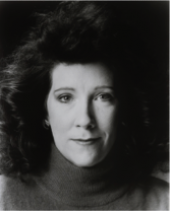 Kathy has conducted undergraduate choirs at Harvard, Boston, Cornell, and Clark Universities, and at the University of Michigan. She has been Assistant Conductor of the professional ensemble Boston Secession, Chorusmaster of the Windsor Symphony Chorus in Windsor, Ontario, guest conductor of the Windsor Symphony Orchestra, and a staff conductor at the Rome Opera Festival in Rome, Italy. She has directed secondary school choral programs, guest conducted honor choirs, and adjudicated solo and choral competitions, and she serves on the boards of the Northwest division of the American Choral Directors Association and the National Collegiate Choral Organization. A lyric soprano, Kathy is a frequent recitalist and concert performer of early through new music.
Kathy holds a Bachelor of Arts in music from Princeton University, Master of Music in conducting from the University of Michigan, and Doctor of Musical Arts in conducting at Boston University. Her doctoral dissertation discusses the use of historicism and German nationalism in the German Requiems of Brahms, Reger, and Distler. She has presented her research at conferences for the Institute of Advanced Study of the Social Sciences in Paris, France; the National Collegiate Choral Organization at Yale University; and the American Choral Directors Association. In 2012, she received a Deutsche Akademische Austauschdienst fellowship (DAAD, the German equivalent of a Fulbright) to travel to Berlin to conduct further research on Brahms reception, German Requiems, and the Third Reich.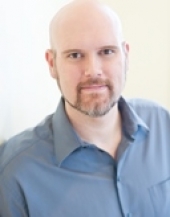 This year is Kathy's seventeenth at BCI and her fourteenth on the faculty. She will join BCI in Portland.
mezzo-soprano
Ory has sung a variety of operatic roles with Sarasota Opera, Nashville Opera, Oswego Opera, and the Caramoor Opera Festival, including roles in The Medium, Falstaff, H.M.S. Pinafore, and Jenufa. She has been involved in several ongoing projects with American Opera Project (Kimper's Bridge of San Luis Rey, Patience and Sarah, Hamer's The Lost Childhood, and most recently, Stephen Schwartz's Séance on a Wet Afternoon). Active on the concert stage, Ory has appeared as soloist with the Orpheus Chamber Ensemble, American Symphony Orchestra, Little Orchestra Society of NY, St. Luke's Chamber Ensemble, Hartford Symphony, Spoleto Festival, Voices of Ascension, Kalamazoo Bach Festival and the Mark Morris Dance Company. In 1998 she sang Beethoven's Missa Solemnis with Berkshire Choral International. More recent debuts include performances at the Bard Festival, the Center for Contemporary Opera, Dessoff, the South Dakota Symphony, and the S.E.M. Ensemble. Other interesting ventures include "The Late Show with David Letterman, " the Salt Lake Olympics, several appearances with P.D.Q Bach, and Bravo's "Project Runway." Ory holds a graduate degree in Choral Conducting and an undergraduate degree in Church Music from Westminster Choir College. She has been on the faculty of the University of Richmond, Longwood College, the Brearley School and Bloomsburg State College. Last year saw the completion of three major projects: Ory collaborated with eMedia to produce the "Singing Method, " an interactive voice training program. She wrote a chapter for "The Singer's Guide to Complete Health" edited by Anthony Jahn, MD, (Oxford Press), and most recently she became certified as an ANUSARA Elements yoga teacher.This is her sixth year with BCI, where she will be on faculty in Portland, Oregon, and Sheffield's War Requiem week.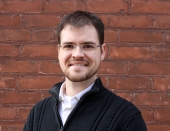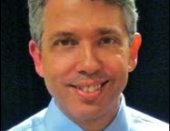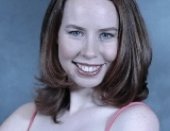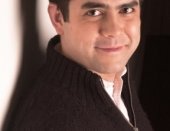 YOU MIGHT ALSO LIKE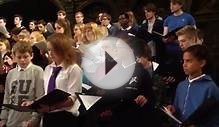 Berkshire Maestros choir rehearsal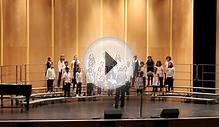 Berkshire Park Elementary Choir @ Bell Performing Arts Centre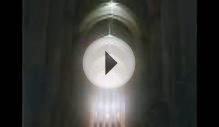 Berkshire Boys Choir(USA) - Exsultate Deo(Palestrina).wmv
Share this Post
Related posts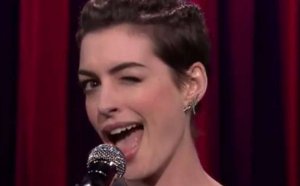 DECEMBER 04, 2023
1 of 13 Jameson Jewell crowd surfs during a song as the Los Alamitos High Choir director David Moellenkamp puts the group…
Read More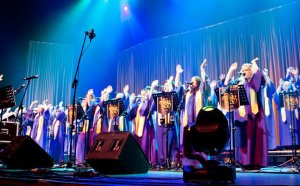 DECEMBER 04, 2023
Facing the haunting outline of the majestic Wicklow Mountains, Ireland's Fair City holds true to a 1, -year Celtic heritage…
Read More