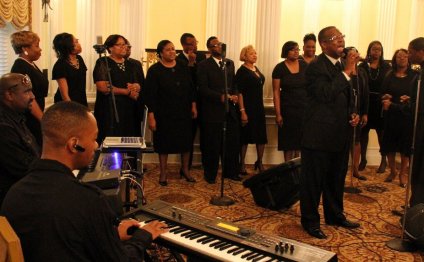 Tennessee Mass Choir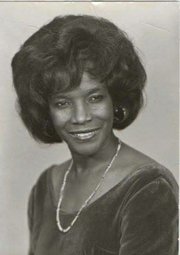 Jason T. Clark gets a little emotional when he talks about his mother and her arduous job of corralling a group of singers and fine-tuning their voices into a melodic blend of traditional and contemporary gospel music.
"It definitely makes me emotional to know that she taught us so well to the point that we have the ability to carry out exactly what she placed in us, " said Clark. "We haven't missed a beat for the last two years."
The beat will go on Sunday, Nov. 15, when Clark pays tribute to his late mother, Fannie Mae Cole Clark, and when The Tennessee Mass Choir, the choral group she founded in 1990, celebrates its 25th anniversary at First Baptist Church-Broad, 2835 Broad Ave.
Hosted by Michael Adrian Davis of 95.7 Hallelujah FM, the concert will start at 5 p.m. Special guest artists include Karen Brown, Everett McBee, Tara Clark, Tabitha Adams, and more. The concert is free and open to the public.
Fannie Clark, who once led The Fannie Clark Singers prior to founding the TMC, died in 2013. She'd become an integral part of the local gospel music scene and was regarded as the quintessential choirmaster.
"She was such a giant in everything she did, " said Clark, who now presides over the choir. "I get emotional even just thinking about the fact of…first of all…this being a milestone of 25 years of something that she built, even though she's no longer here with us."
Mrs. Clark led, directed and promoted the TMC, using wit and personality to bring attention to the choir and her ministry. She was a one-woman, public relations guru, who would ferry press releases and photos to the media and follow up with a kind word.
She was determined to catapult the choir to the "big stage, " on which they'd eventually share with nationally known gospel recording artists such as Fred Hammond, John P. Kee and Shirley Caesar. They've also performed at upscale events such as the Titanic Exhibition, the Memphis Sunset Symphony, and the Southern Governor's Regional Convention.
"She prepared us well, " said Clark, one of his mother's four children. The Rev. Derek Clark, pastor of Rejoice in the Covenant Church in Memphis, is the eldest, followed by Mignonette Clark Durham of Carrollton, Texas, Jackie B. Clark, and the youngest, Jason Clark.
"We're (the TMC) like a well-oiled machine…a level of professionalism that she instilled in us, a level of service, a level of community. It's not just in me as a leader, but it's in all of us. We're like a big happy family."
The "family" consists of 35 members, in addition to the seven or eight choir members Clark added after he took over as choral director. He brought on new members, he explained, to expand the choir and to take them farther in ministry than where his mother had taken them, including adding to their repertoire of songs.
"We are very, very diverse. We do everything from down home gospel to praise and worship to inspirational to spirituals and a cappella numbers. And we do contemporary songs, " said Clark. "That's why over these 25 years we've been able to reach so many ages and be relevant to the times."
YOU MIGHT ALSO LIKE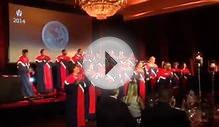 Tennessee Mass Choir at the Peabody Hotel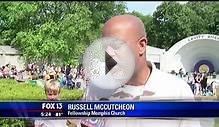 The Tennessee Mass Choir featured on FOX 13 with ...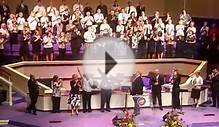 2011 Tennessee Campmeeting Mass Choir
Share this Post
Related posts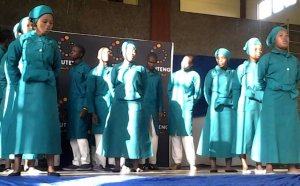 JUNE 09, 2023
A blind man walked through a crowded room. Though he couldn't see where he was going, he kept shouting for joy, and bunny-hopping…
Read More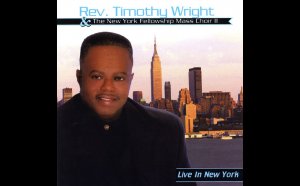 JUNE 09, 2023
We are deeply, deeply sorry to say that due to licensing constraints, we can no longer allow access to Pandora for listeners…
Read More