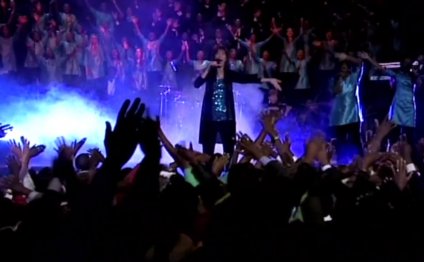 Celebration Choir songs
column By Lovemore Chikova
While I was out of office last week, two CDs from Celebration Choir were left on my desk.
Without hesitation, I sat down to listen to the latest projects from this much celebrated choir.
What I like about Celebration Choir is that apart from providing praise and worship, the group is also a source of entertainment for Christians.
One True Lord
This offering simply titled "One True Lord" is one of the gems to be produced by Celebration Choir.
Combining the instruments with the voices expertly, the project has 10 songs.
The album was launched in August this year at Celebration Church during a concert dubbed "Relocate60Concert", which saw thousands of people from all walks of life thronging the venue.
Led by music minister and veteran gospel music composer and singer Bonnie Deuschle, Celebration Choir has been soaring to new heights with the latest project. Bonnie penned most of the songs on the album, whose proceeds go towards Celebration Church's project meant to relocate 60 orphans in Murehwa.
As part of the project, Celebration Church leader Pastor Tom Deuschle and others embarked on a fundraising campaign by climbing Mount Kilimanjaro to raise funds for the orphans.
The aim is to build cluster houses for the orphans and the proceeds from the album will go towards that cause.
The children's home, Ivordale, is made up of almost 40 children most of whom have mastered playing the violin after being taught by Celebration Choir.
In 2012, the children had dreams of their lives fulfilled when they flew to Italy and performed in 16 different locations.
The album carries 10 tracks: "One True Lord", "Worthy My Lord", "The Christ", "You Deserve - Beautiful", "I Worship You", "Send Me", "Speak to Me", "Muri Ishe", "You Are Good" and "Makanaka Jesu". Done by Bonnie and Tinashe Nyamukapa, "One True Lord" is in English and Ndebele and extols the greatness of God.
"Muri Ishe" is another master piece which says that God is the only and true king and the song was composed by Tremier Msipa.
All the other songs on the album are true worship, accompanied by rock-feel instruments that have become the bedrock of praise and worship throughout the world.
What is important about this album is that the songs are in the country's three official languages - Shona, Ndebele and English - and this makes it appeal to various audiences.
"I have had the privilege of working with 22 of our celebrated children, developing their skills in violin and watching them work towards becoming a legitimate children's orchestra.
"I was amazed as we toured Italy and watched audiences stand and applaud the young virtuosos. Now, once again I get to make a difference in their lives.
"I am humbled to be launching this album, part of whose proceeds will be used to raise funds to relocate our beautiful celebrated children to Harare.
"As I release 'One True Lord', and combine with other artistes on the occasion of my 60th birthday celebration, I ask you to help me by being a part of making a difference in the lives of our children.
"We are all part of something far greater than ourselves. Together we can do it. As Psalm 82:3-4 says, 'Judge the poor and fatherless: Do justice to the afflicted and destitute. Rescue the poor and needy; deliver them out of the hand of the wicked.'
"Lets bring them home. God bless you and thank you for joining me."
God Is In This Place
This is an 11-track album from Celebration Choir also made up of worship songs that are set to rock the Christian entertainment scene.
The songs are the title track "God Is In This Place", "We Stand", "Sing to the Lord", "Mwari Wakanaka/The Lord Reigns", "Fix My Eyes", "Makatendeka", "Holy (Chariots", "To You", "My Soul", "His Name" and "I Stand in Owe".
What is good about this album is the ability of the Celebration Choir to present songs in different languages and this shows the versatility of the choir.
On "God Is In This Place", the choir sings in both Shona and English while adopting a rock beat.
The song reminds everyone that God is always present wherever his people are gathered and is ready to do wonders for them.
"Sing to the Lord" is a danceable song which urges people to praise God through singing, while "Mwari Wakanaka/The Lord Reigns" is about the goodness of God and reminding people that he reigns.
The song is done in both Shona and English and brings to the fore the heavy drum beat that has characterised a number of compositions from Celebration Choir. Like most of the albums from the choir, the remainder of the songs on "God Is In This Place" are mostly worship songs, with a heavy beat.
What makes Celebration Choir unique is its ability to combine songs of worship and those for praise on one album.
Those who are after laid back and serene lyrics and instruments are catered for, as are those who seek throbbing guitars and drums.
The History
Celebration Choir has been in the music industry for more than 30 years and has produced several albums.
Its leader, Bonnie, has been featured as one of the Top 10 Most Influential Women as well as a Pioneer of Gospel Music in Zimbabwe.
YOU MIGHT ALSO LIKE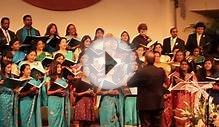 Choir Song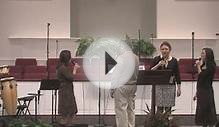 Celebration Choir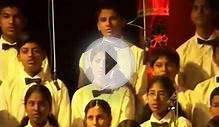 school choir first song in the Annual day celebration 2008
Share this Post
Related posts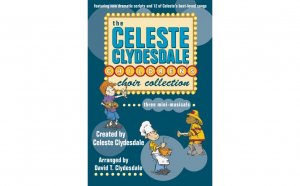 DECEMBER 09, 2023
Looking around the church last Sunday I noticed that the majority weren't singing. And most of those who were singing barely…
Read More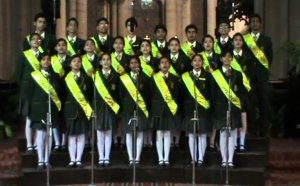 DECEMBER 09, 2023
Tim Rhys-Evans Tim, from New Tredegar in South Wales, started Welsh Male Choir, Only Men Aloud, in January 2. Tim s belief…
Read More