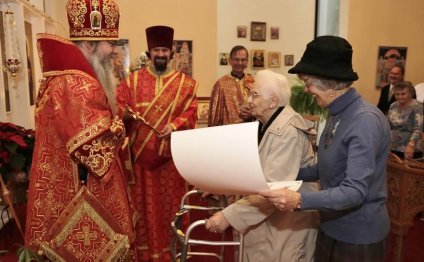 Church Choir Handbook
Guidelines for Choosing Appropriate Music for Church Worship Services
All Church music should be consistent with the following guidelines.
The hymns are the basic music for worship services and are standard for all congregational singing. In addition, other appropriate selections may be used for prelude and postlude music, choir music, and special musical presentations. If musical selections other than the hymns are used, they should be in keeping with the spirit of the hymns. Texts should be doctrinally correct. (See "Hymns for Congregations, " Hymns, 380–81.)
Secular music should not replace sacred music in Sunday meetings. Some religiously oriented music presented in a popular style is not appropriate for sacrament meetings. Also, much sacred music that is suitable for concerts and recitals is not appropriate for a Latter-day Saint worship service.
Music in Church meetings should not draw attention to itself or be for demonstration. This music is for worship, not performance.
Organs and pianos, or their electronic equivalents, are the standard instruments used in Church meetings. If other instruments are used, their use should be in keeping with the spirit of the meeting. Instruments with a prominent or less worshipful sound, such as most brass and percussion, are not appropriate for sacrament meeting.
Live accompaniment is normally used in sacrament and other ward meetings. If a piano, organ, or accompanist is not available, appropriate recordings may be used (see 14.3).
Music in Church meetings should usually be sung in the language of the congregation.
Prelude and Postlude Music
Quiet prelude and postlude music creates an atmosphere of worship that invites the Spirit into Church meetings. The organist or pianist usually plays hymns or other appropriate music for five to ten minutes before and after a meeting. Playing hymns can help members review gospel teachings in their minds.
Congregational Singing
Most Church meetings are enhanced by the singing of hymns. Music provides a primary means by which members participate in Church worship services. Congregational singing has a unique and often underused power for unifying members as they worship together.
As appropriate, a priesthood leader may ask a congregation to stand for an intermediate hymn or a national anthem (see "Hymns for Congregations, " Hymns, 380–81).
Special Musical Selections
Musical selections may be presented by choirs, vocal and instrumental soloists, and small groups. Hymns and other appropriate selections may be used (see 14.4.2).
Sacrament Meetings
The bishopric approves music for sacrament meetings. Music and musical texts are to be sacred, dignified, and otherwise suitable for sacrament meeting. Music in sacrament meeting is for worship, not for a performance that draws attention to itself.
Opening and closing hymns are usually sung by the congregation (see "Selecting the Right Hymn, " Hymns, 380). In addition to using hymns that are already known and loved, members are encouraged to become acquainted with new or less familiar hymns. Music leaders should try to achieve a good balance between familiar favorites and hymns that are not as well known (see "Hymns for Congregations, " Hymns, 380–81).
The sacrament hymn is always sung by the congregation. It should refer to the sacrament itself or to the sacrifice of the Savior. Vocal solos or instrumental music may not replace this hymn. No music should be played during the sacrament prayer, while the sacrament is being passed, or as a postlude after the sacrament is passed.
If a musical program is presented, it should be simple, reverent, and short enough to allow a spoken message. Sacrament meetings should not be turned over to outside musical groups. Recitals, concerts, and pageantry are not appropriate in sacrament meeting.
Choirs
Every ward should make an effort to have an active ward choir that sings in sacrament meeting at least once a month. Ward members may participate voluntarily in the choir, or the bishopric may invite or call them to participate.
In a very small branch, a choir might consist of the entire congregation. In a large ward with many resources, the bishopric may call choir officers, such as a president, a secretary, a librarian, and section leaders.
Church choirs are encouraged to use the hymnbook as their basic resource because the hymns teach the truths of the restored gospel. Hymn arrangements and other appropriate choral works may also be used (see 14.4.2).
Information about using the hymns for choirs is provided in Hymns, pages 381–83. Additional information about conducting choirs is in the Conducting Course manual, pages 73–83.
Auditions are not held when organizing ward and stake choirs. Rehearsals usually do not exceed one hour.
In addition to the ward choir, Relief Society, priesthood, youth, children, and family choirs may be invited to sing hymns and other appropriate musical selections in Church meetings.
Using Music in the Classroom
Hymn singing can be an effective way to introduce or reinforce gospel principles taught in the classroom. Leaders should encourage teachers to use the hymns to enhance classroom instruction.
YOU MIGHT ALSO LIKE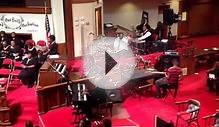 Mt. Enon Baptist Church Mass Choir #50 A Gift Unto You #1of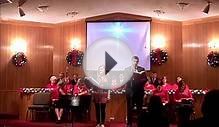 Calvary Baptist Church Choir presents "Three Gifts, Our ...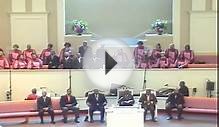 El Bethel Missionary Baptist Church Choir - Greatest Gift
Share this Post
Related posts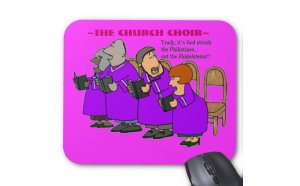 DECEMBER 04, 2023
Category: Clean Church Jokes Clean Christian jokes, funny jokes, free jokes, and clean jokes and humor about church, ministers…
Read More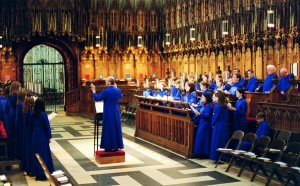 DECEMBER 04, 2023
Each choir is unique, embodies a different personality and has its own agenda in the music industry. But it is important…
Read More