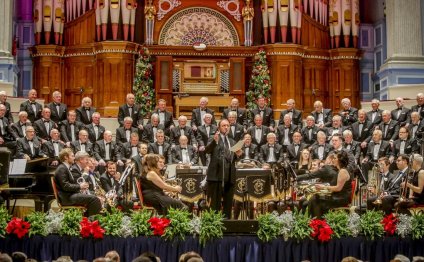 Honley Male Voice Choir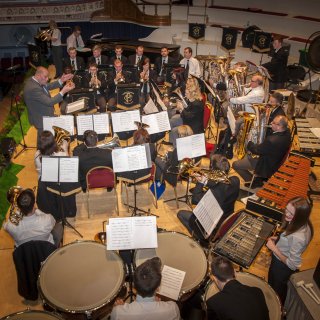 Organist Emeritus George Martin Retires
Honley Male Voice Choir's popular and well-loved organist and deputy piano accompanist George Marsden has decided to retire after nearly forty-one years loyal service. His farewell co-incides with his 80th birthday which falls on St.Valentine's Day, Saturday February 14. And to mark both events the the choir is honouring George with a special party to which all choir members, wives, partners and guests are invited. A presentation will be made to George at the party on Friday, February 13 at the Meltham sports and social club in recognition of his outstanding contribution to the life of the choir which he joined in August, 1974.
Full story Here:
We wish George all the best for the future in his retirement and thank him with much admiration and appreciation for his unswerving service over the years. Whilst he is not leaving the choir his accompanyment will be sorely missed.
Christmas with Honley - Introducing Carlton Main Colliery Band
This year we "Kept it Yorkshire" with Carlton Main Frickley Band, helping to support Brass in Yorkshire. It was a great concert musically from both Band and Choir. Carlton Main Fricky were really tight in their execution and sublte and gentle with the choir in the choir and band ensemble pieces. Well deserved of their top 10 place.
Great audience participation from a packed town hall of around 900+. A great night was had by all swinging in their seats to Scheewalzer.
Massed Voices commemorate WW1 Centenary
If you missed the concert on 20th Sept you surely missed one of the key events of the year!
Honley Male Voice choir performed superbly to tell the stories of the lives of individuals from Honley Village caught up in the conflict of the first World War, through a series of powerful projected images and poignant narration; punctuated by songs from the trenches, spanning the horrors, the cameradery and the humour of the soldiers making the best of it.
The second half opened with the commemorative hymn 'For the Fallen' which Standards. led by the Royal British Legion, were paraded and lowered. With 275 Singers on stage, Honley were joined by Chesterfield Philharmonic Choir, Altrincham Choral Society and Unlimited Voices to perform the Choral Movement from The Armed Man: A Mass for Peace. This proved to be very emotional for many. Jonathan Scott's performance on the organ was outstanding as were the thunderous tones of the Hudddersfield Town Hall Father Willis organ.
The concert culminated with 'Wherever You Are' (Paul Mealor, as sung by Military Wives) and more popular songs from WW1 which had the audience on their feet packing up their troubles before going home via Tiperary!.
Thanks also to all the help and support from Honley Civic Society and the British Legion.
Lesley Garrett Concert a Triumph!
Huddersfield Examiner's Art Critic Chris Robbins writes:- Many opera singers sound leaden once they add pop and musicals to their repertoire. Not so Lesley Garrett.
Verdi heroine, soubrette, folk singer and West End warbler – she does it all with dexterity and integrity.
Add to that her ability to work an audience like an old time music hall diva and she is beyond compare.
Her folk ballads Bold Grenadier and All Round My Hat were beautifully told stories, her I Could Have Danced All Night was as good as anything she has done, her Schubert Serenade was a major performance, as were La Vergine from Verdi's Force of Destiny and the Nun's Chorus from Ralph Benatzky's Casanova in which her expressiveness and vocal beauty were magnificently accompanied by Honley Male Voice Choir.
The Choir's ensemble, tuning and balance were spot on, and although their warm tone's soft surface limited their range of colour and expression, their sustained intensity produced powerful performances, particularly in Speed Your Journey from Verdi's Nabucco.
It was an inspired idea by the Honley Men's Musical Director Steven Roberts – who was masterly all evening – to invite Barnsley Children's Choir to add their bright tone and impressive delivery to the men's sonority in numbers such as Consider Yourself from Oliver and Do Re Mi from The Sound of Music.
Their ensemble and balance with the men sounded as though the two choirs had been partners for years.
Lesley Garrett said that Huddersfield Town Hall has the best acoustic in the country.
You can view and down load pictures from
Generations in Harmony
Honley moved to new styles by inviting Barnsley Youth Choir; a splendid and refreshingly different concert on Saturday 21st September. Friends and family loved the children's singing and comments on the whole evening were positive. From the moment that Barnsley MD Matt Wright took his choir through the initial warm up we were all impressed by their musical ability and how Matthew and his team have honed their musical skills. On the evidence of this concert, the future of choral singing is in safe hands and as the choir look at a long term plan we must surely include further joint concerts with this splendid group of young people
YOU MIGHT ALSO LIKE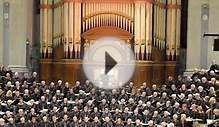 Honley Male Voice Choir - Benedictus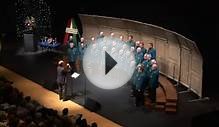 Honley Male Voice Choir in Cornwall 2011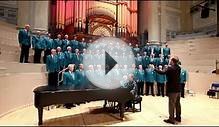 Previously @ LOWTHER PAVILION: Honley Male Voice Choir
Share this Post
Related posts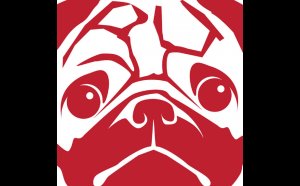 OCTOBER 01, 2023
A collection of Llanelli Male Choir's best tracks sung in English, with songs from the shows, including Andrew Lloyd Webber's…
Read More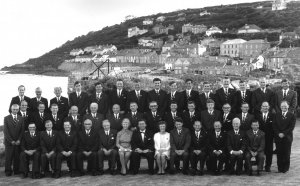 OCTOBER 01, 2023
Music Sponsorship It has been wonderful for the choir to receive support in the purchase of new music for out repertoire…
Read More