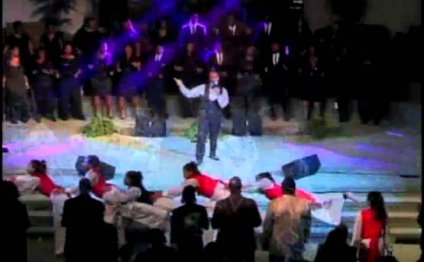 New Jerusalem Baptist Church Choir
Just as spirited gospel music has held an important role in the African American culture, it has been a fixture in each of the 29 annual Plainview Black Awareness Celebrations.
A key difference at this year's Grand Finale which concluded the week-long observe on Sunday was that music took center stage as the community joined together at New Jerusalem Baptist Church to celebrate "Keeping the Dream Alive – Keep Calm and Dream On."
A special guest was the Plainview High School A Capella Choir, directed by Dr. Debbie Buford and Sally Bass. With about 50 members along with family members joining the normal crowd, there hardly was a seat left in the sanctuary of the Finney community church.
The A Capella Choir received loud and long applause from the appreciative audience with their renditions of the spiritual "Battle of Jericho" and "Glory" from the movie "Selma."
"In the black community, most things center around the church, " explained Pastor Edward Jennings, New Fellowship Missionary Baptist Church, as he offered the reflection. "And an important part of church life has always been music. Music truly is one of the more important segments of our community life."
In recognition of that, Jennings explained that the Plainview Black Awareness Committee decided this year "to celebrate our heritage through music, and particularly through gospel music."
In his opening prayer, Pastor B.F. Roberts of host congregation New Jerusalem Baptist Church noted that even after 29 years of celebrating black awareness, many – black, brown and white - still face oppression and difficult situations. "But we truly love one another because we are your disciples."
Kathleen Jackson, in giving the welcome, mentioned that it was most appropriate to hold in celebration inside a house of God. "This is our harvest house, and you are welcome this afternoon. Like they say, if your shoes are too tight, pull them off. As the scriptures mention, we may be many members, but we all are part of one body."
Inviting all to join in the worship, she noted, "We are not here for a show, but to participate – to give God the praise and the glory is what this is all about."
Charlestta Smoots, in the Occasion, reminded the young that it wasn't long ago that "we had to go to the back doors of restaurants to get our food. We couldn't go to certain restrooms or drink from certain fountains. Thank God for the awakening, and remember it wasn't just Dr. Martin Luther King Jr., but so many others who fought for our civil rights. Without God and without faith, we can do nothing."
In addition to the PHS A Capella Choir, musical selections were offered by individuals and groups representing New Fellowship Baptist Church, Happy Union Baptist Church, Black Awareness Youth Choir, Rehobath Christian Worship Center, United Baptist Church, The Decades, New Jerusalem Baptist Church and Emmanuel Church of God in Christ.
Graduating high school and college seniors from the black community were recognized and Tavia Hearn recited one of her original poems.
Vet physiotherapy near me companion vet physiotherapy modernvet.com.
YOU MIGHT ALSO LIKE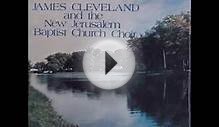 James Cleveland/New Jerusalem Baptist Church Choir-Satisfied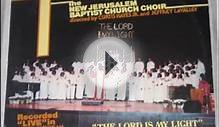 "The Lord Is My Light" The New Jerusalem Baptist Church Choir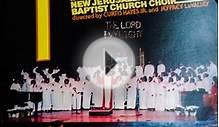 New Jerusalem Baptist Church Choir They That Wait
Share this Post
Related posts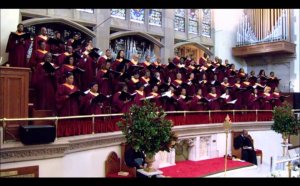 DECEMBER 01, 2023
In order to minimize disruptions, we expect visitors to remain in the Abyssinian Sanctuary until the end of the Worship Service…
Read More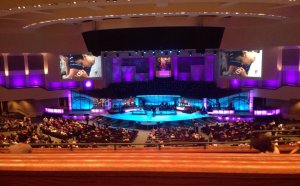 DECEMBER 01, 2023
Update: 6:54 p.m. Prestonwood Pastor Jack Graham just took a swipe at Donald Trump. In his interview with Jeb Bush, he stopped…
Read More