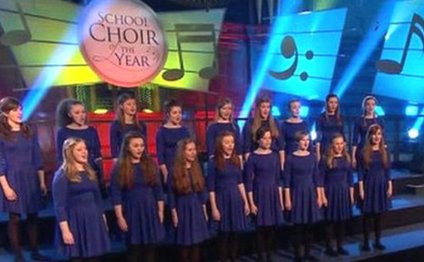 Church Choir Cartoons
A kindergarten teacher was walking around observing her classroom of children while they were drawing pictures. As she got to one girl who was working diligently, she asked what the drawing was.
The girl replied, "I'm drawing God."
The teacher paused and said, "But no one knows what God looks like."
Without looking up from her drawing, the girl replied, "They will in a minute."
The secret of a good sermon is to have a good beginning and a good ending; and to have the two as close together as possible. - George Burns
A Sunday school teacher asked the children just before she dismissed them to go to church, "And why is it necessary to be quiet in church?"
Annie replied, "Because people are sleeping"
At Sunday School they were learning how God created everything, including human beings. Johnny was especially intent when the teacher told him how Eve was created out of one of Adam's ribs.
Later in the week his mother noticed him lying down as though he were ill, and said, "Johnny, what is the matter?"
Johnny responded, "I have pain in my side. I think I'm going to have a wife."
A funeral service is being held in a chuch for a woman who has just passed away. At the end of the service, the pallbearers carrying the casket accidentally bump into a wall jarring the casket. They hear a faint moan. They open the casket and find that the women is actually alive. She lives for 10 more years and then dies. A ceremony is again held at the same church and at the end the pallbearers are again carrying the casket out. As they are walking, the husband calls out, "Watch out for the wall!"
It was Palm Sunday but because of a sore throat, 5-year-old Johnny stayed home from church with a sitter. When the family returned home, they were carrying several palm fronds. Johnny asked them what they were for.
"People held them over Jesus' head as he walked by, " his father told him.
"Wouldn't you know it, " Johnny fumed, "the one Sunday I don't go and he shows up."
An engineer dies and reports to the Pearly Gates. Saint Peter checks his dossier and not seeing his name there, accidentally sends him to Hell. It doesn't take long before the engineer becomes rather dissatisfied with the level of comfort in Hell.
He soon begins to design and build improvements. Shortly thereafter, Hell has air conditioning, flush toilets and escalators. Needless to say, the engineer is a pretty popular guy.
One day, God calls Satan and says: "So, how are things in Hell?"
Satan replies: "Hey, things are going great. We've got air conditioning, flush toilets, and escalators. And there's no telling what this engineer is going to come up with next."
"What!" God exclaims: "You've got an engineer? That's a mistake - he should never have been sent to Hell. Send him to me."
"Not a chance, " Satan replies: "I like having an engineer on the staff, and I'm keeping him!"
God insists: "Send him back or I'll sue."
Satan laughs uproariously and answers: "Yeah, right. And where are you going to get a lawyer?
Two boys were walking home from church after hearing a strong preaching on the devil. One said to the other, "What do you think about all this Satan stuff?"
The other boy replied, "Well, you know how Santa Claus turned out. It's probably just your dad"
Class vs struct. Net class struct amarozka.dev/class-vs-struct-in-csharp/.
YOU MIGHT ALSO LIKE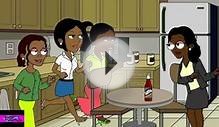 Church Antics S2:E3 (CHOIR PRACTICE) Caribbean Church Drama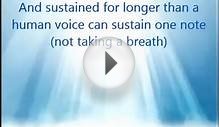 Angels singing caught on tape during Church Choir practice
Share this Post
Related posts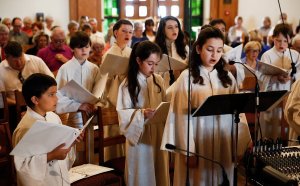 DECEMBER 01, 2023
On Saturday, September 13, 2014, new and returning members of the National Lutheran Choir gathered for their first rehearsal…
Read More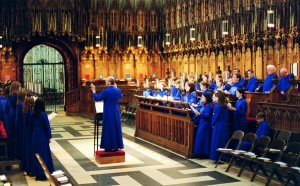 DECEMBER 01, 2023
Each choir is unique, embodies a different personality and has its own agenda in the music industry. But it is important…
Read More