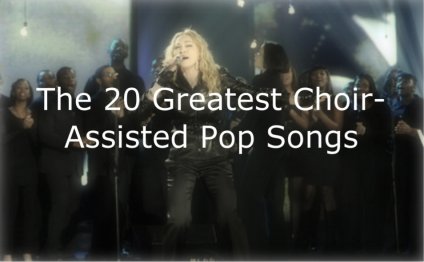 Pop songs with Gospel Choir
Pop music has long been a hard-to-define blank canvas that has opened space for artists to showcase their creativity. Pretty much every trick in the book has been utilized to spice up the formula, but one of the greatest additions to "the perfect pop song" has been the choir. A group of voices working together can be a powerful element that can take a song from mediocre to completely brilliant. So after sorting through the good, the bad, and the completely confusing, I bring you the 20 greatest choir-assiested pop songs:
20. "Give Peace A Chance" John Lennon
John Lennon's first non-Beatles venture came in the form of one of his most iconic pleas for peace. "Give Peace A Chance" is simple, repetitive, understated, and it resonates in a big way. The "choir" feels more like a crowd of anti-establishment hippies singing their little hearts out in protest than an actual organized group, but that was clearly exactly what John and Yoko were going for, and the end result is a period-defining anthem.
19. "Under The Bridge" Red Hot Chili Peppers
"Under The Bridge" doesn't feature a choir for very long, and the track is a masterpiece even without one, but it's particularly difficult to write off the brief climax and what those "they cannot be human" high vocals do for it. From start to finish, "Under The Bridge" is a massive sing-along, but there is nothing that will ever compare to standing in a crowd of people all attempting to hit those notes at the same time.
18. "Prayer For You" Texas
Texas are unfortunately one of the most under-apprecaited pop groups out there, with their catalog ranging from folk to soul to dance to rock. One of their least-recognized singles, "Prayer For You" actually highlights their definitive sound in a big way through the addition of a choir. With the simple strum of a guitar and dazzling lead vocal from Sharleen Spiteri, the wall of voices really adds to its authenticity.
17. "There She Goes, My Beautiful World" Nick Cave & The Bad Seeds
It took all of my might not to include every track from Nick Cave & The Bad Seeds' Gospel-choir-infused double album Abattoir Blues/The Lyre Of Orpheus, but alas I selected one to represent the lot. "There She Goes, My Beautiful World" really sums up the sound of the LP… beautiful, powerful, soulfully bluesy, and triumphant. The track is roaringly upbeat, in a sadistic kind of way that only Nick Cave could successfully pull off.
16. "I Want To Know What Love Is" Foreigner
Ok, we can set aside the jarring level of 80s cheese that is Foreigner's "I Want To Know What Love Is" when we're reminded of just how awesome the choir-tastic climax is. You can deny it all day long, but when that chorus comes in, there's no way to avoid getting sucked into the song. File it under "guilty pleasure" if you want, but you at least have to give it up for the band's decision to bring a Gospel choir on board.
15. "Sacrilege" Yeah Yeah Yeahs
The latest addition to the Yeah Yeah Yeahs' enviable catalog of tunes, "Sacrilege" is so superbly epic that it has instantly earned its place amongst the greatest choir-assisted pop songs ever. Karen O's aching, yet subdued vocals are aided so perfectly by the booming choir that they completely steal the show. For a song so conflicted and unsure, the juxtaposition of the lyrics with an uplifting collection of voices is brilliantly ironically celebratory.
14. "The Living Years" Mike + The Mechanics
Mike Rutherford's side-project (…+ The Mechanics, ) managed to crank out an epic for the ages. Detailing his unsalvaged relationship with his father, the song relies heavily on a choir to drive its poignancy . Without them, the message would easily get lost in a sea of 80s fluff, but instead the track is able to resonate powerfully. On any given listen, chills are inevitable.
YOU MIGHT ALSO LIKE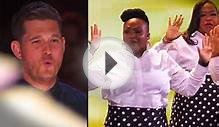 Gospel Choir Turns Pop Song Into A WOW-Worthy Audition ...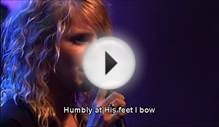 Olso Gospel Choir - I surrender all(HD)With songtekst/lyrics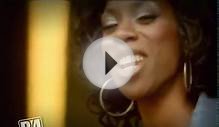 Five of the best: rock and pop songs with epic choir ...
Share this Post
Related posts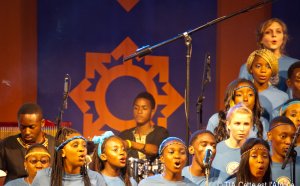 MAY 28, 2020
WILMINGTON, Del. (CBS) — There was just enough time to squeeze in one last practice this afternoon at Cab Calloway School…
Read More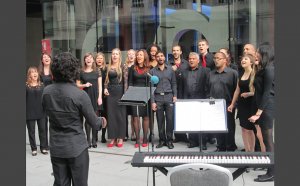 MAY 28, 2020
Ken Burton regularly directs the London Adventist Chorale and Croydon SDA Gospel Choir. Following the latter's involvement…
Read More