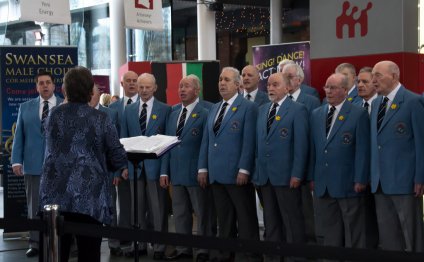 Swansea Male Voice Choir
We are part of a larger congregation of choirs under the banner Festival of Male Voice Praise (FMVP). During the year local choirs combine to form the festival and perform which is something that we are proud to participate in. He is some info from the website:
When and where did it start?
In 1934 Jim McRoberts, our Founder, had the idea of Gospel Male Voice Witness Bands coming together to form a combined effort – FMVP – and the first one was held in Glasgow on Monday 4 March 1935 and the Movement has been blessed of the Lord since then and spread throughout the United Kingdom into Ireland, across to Canada and is also very active in Australia.
Are there many choirs?
Currently there are around 60 choirs in the United Kingdom and Ireland with several active groups in Canada and Australia.
How often are festivals held?
Usually once a year in the various Areas and at present there are fourteen Areas in the United Kingdom and Ireland.
What do the local choirs do?
They meet for practice on a weekly basis and take on engagements where they are allowed to present the Gospel in word and song. Some of the places are Churches, Mission Halls, Prisons, Sheltered Housing complexes, Hospitals, Nursing Homes and so on. Some travel considerable distances for practice and also to witness to others, often leaving wives and families – who are very supportive – behind on many occasions. Sacrifice is involved but it has been proved that the Lord is no mans debtor. Prayer is also an integral part of the service.
YOU MIGHT ALSO LIKE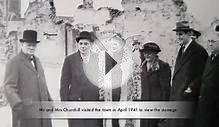 Y Tangnefeddwyr - Morriston RFC Male Voice Choir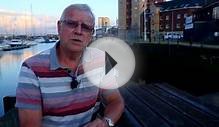 The Gwalia Singers - Save our Male Voice Choirs!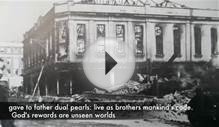 MORRISTON RFC MALE VOICE CHOIR "Y Tangnefeddwyr" (English)
Share this Post
Related posts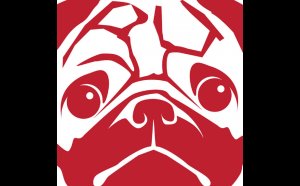 SEPTEMBER 23, 2023
A collection of Llanelli Male Choir's best tracks sung in English, with songs from the shows, including Andrew Lloyd Webber's…
Read More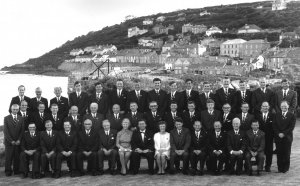 SEPTEMBER 23, 2023
Music Sponsorship It has been wonderful for the choir to receive support in the purchase of new music for out repertoire…
Read More