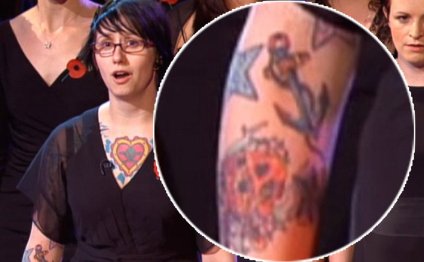 Military Wives Choir UK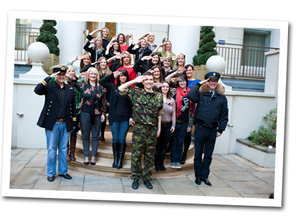 In the fourth series of BBC2's The Choir, Gareth Malone forms a choir of military wives from two army bases in Devon – the Royal Marines Base Chivenor and the Royal Citadel, Plymouth – who learn to sing while their husbands/partners deploy for a 6 month tour of duty in Afghanistan.
While the men are away, Gareth believes music and singing will help the women through a difficult time of worry and separation; but the emotional torment of the tour is to prove unchartered waters for the inspirational choirmaster.
Gareth plans several performances for his choir with the aim to give the women a 'voice' to be heard as they feel they are often forgotten. They sing to the local town of Barnstaple to help them understand their often difficult lives, at the Commissioning Dinner at the Sandhurst Officer Training Academy to get the military seal of approval, to their men at their Homecoming Medals Parade when they return from war, and finally in front of the Queen and Royal family at the Festival of Remembrance at the Royal Albert Hall.
Military Wives music releases
Following on from the BBC programme, Gareth and the Military Wives went on to record a CD - Wherever You Are, a moving love song written by Royal Wedding composer Paul Mealor. It was compiled from letters between UK servicemen in Afghanistan and their wives and girlfriends and was released as a CD single on 19th December 2011. The raw emotion of the song touched the hearts of the British public and BBC Radio 2 DJ Chris Evans gave his personal backing to the single. Wherever You Are rose to become the UK's of 2011 and proceeds from the sales raised over over £500, 000 for The Royal British Legion and the Soldiers, Sailors, Airmen Families Association (SSAFA).
YOU MIGHT ALSO LIKE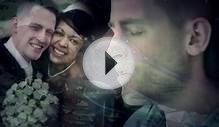 Military Wives Choir inspire dozens of new singing groups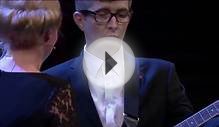 The Choir New military wives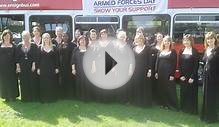 God Save the Colchester Military Wives Choir! - Ben Locker
Share this Post
Related posts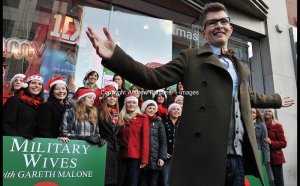 DECEMBER 04, 2023
Choirmaster Gareth Malone is back. He thinks the Military Wives are the perfect choice to launch the nation s centenary commemorations…
Read More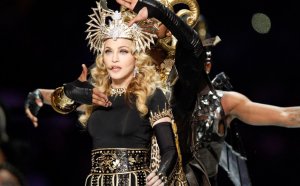 DECEMBER 04, 2023
How do I design costumes for my show choir competition set? The rehearsals and performances never stop for show choirs! Holiday…
Read More