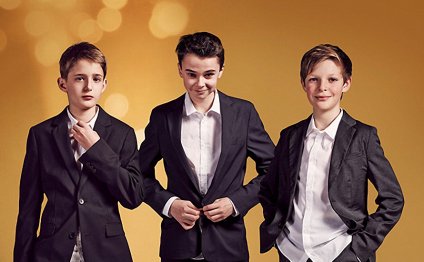 Boys Air Choir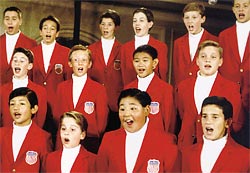 The All-American Boys Chorus has performed to standing ovations all over the world, including Moscow, Leningrad and Kiev in Russia; Bucharest, Sibiu and Iasi in Romania; Vienna and Salzburg in Austria; Venice, Florence, Assisi and Rome in Italy; Grachen and Zermatt in Switzerland; Friesing and Erlangen in Germany; and the eight largest cities in Japan. The Chorus's most recent overseas concert tour, extending nearly a month during summer 2002, saw them performing in Malaysia, Singapore, Hong Kong, Taiwan, Macau, Korea and Beijing. Factor in 33 previous concert tours to various provinces of Canada and the U.S., and it's clear that members of The All-American Boys Chorus are true musical ambassadors.
Among the Chorus's TV credits are commercials for Mazda, TWA and Kentucky Fried Chicken. The AABC has appeared with entertainers and artists such as Bob Hope, Tony Bennett, Paul Anka, Victor Borge, Della Reese, Melissa Manchester and Mary Hart. It also has shared the stage with noted statesmen, industrialists and celebrities. Among them are former presidents Richard Nixon, Gerald Ford, Jimmy Carter, Ronald Reagan and George Bush; former chancellor Helmut Kohl of Germany; plus Gen. Norman Schwarzkopf, Gen. Colin Powell (now Secretary of State), Henry Kissinger, Lee Iacocca and Walter Cronkite.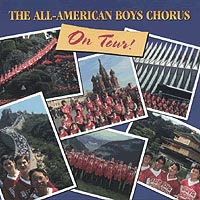 Founded in 1970, The All-American Boys Chorus has completed more than 30 years of remarkable growth and significant achievements. The AABC entered the 21st century with a program acclaimed for its musical excellence. The Chorus has also been lauded for instilling and fostering leadership skills and characteristics in its current membership of 150 boys and nearly 800 alumni. Artistic collaborations with Opera Pacific, the Pacific Symphony Orchestra, the Los Angeles Philharmonic Orchestra and the William Hall Master Chorale have given the Chorus a notable stature. Community outreach performances in schools have also reached more than 15, 000 children
Related Sites
Artist Details
Add a Tour or Event
Search
Google
for
'All-American Boys' Chorus'
: Web - Images Featuring All-American Boys' Chorus
The stage is set for selections saluting America's rich and varied musical heritage as well as songs from other times and cultures. For it's On Tour! that members of The All-American Boys have the opportunity to present their music to consistently appreciative audiences while reflecting the absolute best of America's youth.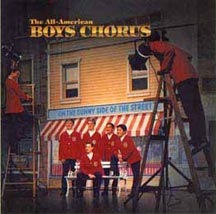 Featuring All-American Boys' Chorus
The joy and excitement of the holidays come to life as the boys tell the story of Christmas. Beginning with the season's earliest hearkenings of candy canes, Santa Claus, and toys, the narrative continues with the warmth and glow of home and hearth, and concludes with the spellbinding tale of the magic night itself.
Featuring All-American Boys' Chorus
This musical tour-de-force features the music of America. The excitement, vibrancy, vitality, and flavor of America's musical heritage are presented in a wonderful variety of songs and medleys.
By Request (All-American Boys' Chorus Records 2, CD) 1997 Featuring All-American Boys' Chorus
Broadway classics, country/western tunes, the California sounds of the Beach Boys, and patriotic tributes make up the playlist for this delightful recording of audience favorites; which also includes songs performed amidst the splendor of the Crystal Cathedral. An enchanting and fun presentation.
Featuring All-American Boys' Chorus Featuring All-American Boys' Chorus Featuring All-American Boys' Chorus The American Boychoir Boys Air Choir Drakensberg Boys Choir Julius Linnert Riga Dom Boys Choir Thomanerchor Leipzig Der Tölzer Knabenchor Die Wiener Sängerknaben Windsbacher Knabenchor
112 pages. A rich collection of summaries of almost all major boychoirs all over the world: American Boychoir, All-American Boys Chorus, Die Wiener Sängerknaben, Tölzer Knabenchor, Riga Dom Boyschoir, several English cathedral choirs, Thomanerchor Leipzig, the State Moscow Chorus Arts Academy, Les Petits Chanteurs a la Croix de Bois, Regensburger Domspatzen, Cantores Minores, Boni Pueri, Dresdner Kreuzchor, Drakensberg boys' choir, Windsbacher Knabenchor, Libera, Boys Air Choir and more.
Also features the Vienna Boys Choir tour in Japan, various interview articles including the Associate Music Director of American Boychoir, Fernando Malvar-Ruiz and one of his trebles Morgan Bothwell ; Prof. G. Christof Biller the Thomanerchor cantor with one Thomaner treble named Julius Linnert, interwiews with WSK boys, plus an independent article of Edward Burrowes' visit to 'Les Petits Chanteurs de l'Ecole de l'Etoile du Matin', Tokyo.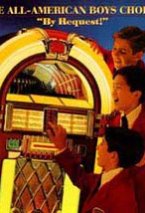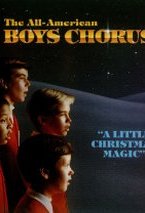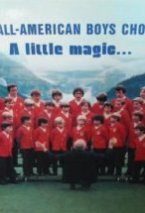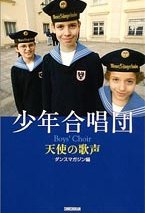 YOU MIGHT ALSO LIKE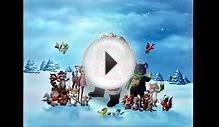 Boys air choir White Christmas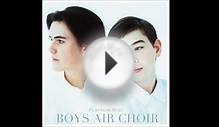 Boys air choir O holy night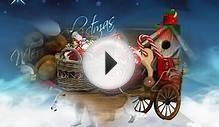 Boys air choir A spaceman came traveling
Share this Post
Related posts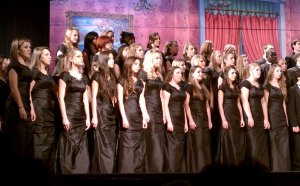 OCTOBER 01, 2023
EVAN CAIN, Account Manager Carmel High School, Ambassadors I think my favorite memory from show choir was the last time our…
Read More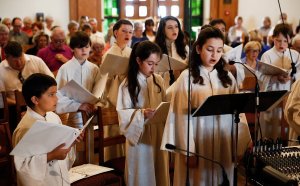 OCTOBER 01, 2023
On Saturday, September 13, 2014, new and returning members of the National Lutheran Choir gathered for their first rehearsal…
Read More