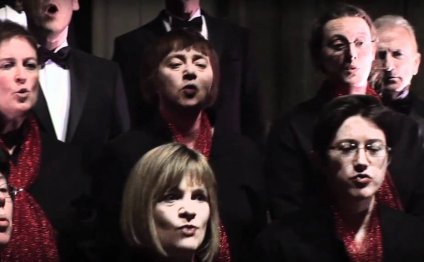 Ring Christmas Bells Mormon Tabernacle Choir
Each year, the Christmas concert presented by the Mormon Tabernacle Choir and Orchestra at Temple Square is seen by more than 85, 000 people live and by millions more via television broadcast. It is a full-scale production featuring world-class musicians, soloists, dancers, narrators, and music that leaves viewers in awe of the Choir's unmatched magnitude and musicality.
Following the success of last year's CD Rejoice and Be Merry, the Mormon Tabernacle Choir presents Ring Christmas Bells, the next musical masterpiece in a series of highly acclaimed and commercially successful holiday albums. Ring Christmas Bells features Tony award-winning solosit Brian Stokes Mitchell, "Broadway's last leading man, " so dubbed the The New York Times, and narrator Edward K. Herrmann (Gilmore Girls, Eleanor and Franklin). conducted by Mack Wilber, this live concert is a holiday extravaganza every family will want to experience again and again.
CD Track List:
Processional on "God Rest Ye Merry Gentlemen"
Once in Royal David's City
The Christmas Song/A Crazy Christmas List
The Friendly Beasts
Through Heaven's Eyes (from "The Prince of Egypt")
I Saw Three Ships
Whence is that Goodly Fragrance Flowing?
Sleigh Ride
New Words
Jesu, Joy of Man's Desiring
Grateful
Go, Tell It on the Mountain
And the Glory of the Lord (from "Messiah")
Hallelujah (from "Messiah")
Suo Gan
Angels, from the Realms of Glory
DVD Bonus Features
The Making of a Christmas Special: A 30-minute feature including interviews with key production members as well as many of the Mormon Tabernacle Choir Christmas Concert guest stars throughout the years such as Walter Cronkite, Peter Graves, Edward K. Herrmann, Brian Stokes Mitchess, Audra McDonald, Renee Fleming, and Claire Bloom.
Guest Artist Conversations: Intimate and in-depth interviews with both Brian Stokes Mitchell and Edward K. Herrmann about their experience performing with the Mormon Tabernacle Choir and the Orchestra at Temple Square
My thoughts after listening
Within the last five years I have become a huge fan of the choir, and I am continually impressed by their work. I love them so much that I was willing to by and listen to a Christmas CD in mid-September. I just couldn't wait. Ring Christmas Bells is a great listen. I have to admit first off that I was not as impressed this year as I was last. Brina Stokes Mitchell and the choir perform wonderfully, and the individual tracks are fantastic, but as a whole, the CD lacks flow. I would like to repeat though, the tracks are fantastic. "God Rest Ye Merry Gentlemen" took some getting used to, but I have warmed up to the new arrangement. Through Heaven's Eyes" has always been a powerful song, but the choir was able to take it to a whole new level. Richard Elliot (who has become my favorite organist) did not disappoint with "Go Tell it on the Mountain". "Angels from the Realms of Glory" has been performed better in previous CD's. Mitchell is a little overpowering at the beginning. "Grateful", although not particularly Christmasy, is beautifully performed. The song that most eloquently bears the spirit of Christmas is "Once in Royal David's City". It is sung simply yet powerfully. I could go on about each track, but I just have to say they each are inspiring, and I recommend strongly this CD to get you in the Christmas mood.
YOU MIGHT ALSO LIKE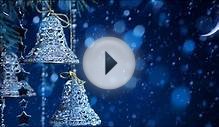 Mormon Tabernacle Choir - Carol Of The Bells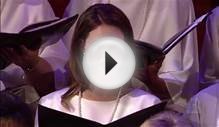 Angela Lansbury and the Mormon Tabernacle Choir - We Need ...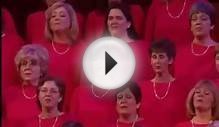 The Mormon Tabernacle Choir & Orchestra - Carol Of The Bells
Share this Post
Related posts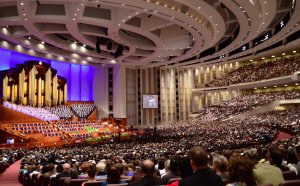 OCTOBER 01, 2023
For more than eight decades, nearly the lifetime of radio, the Mormon Tabernacle Choir has presented a weekly program — Music…
Read More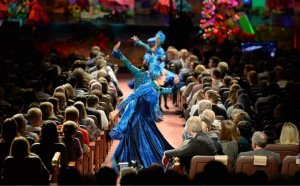 OCTOBER 01, 2023
Christmas with the Mormon Tabernacle Choir Featuring Santino Fontana & the Sesame Street Muppets Holiday Specials…
Read More