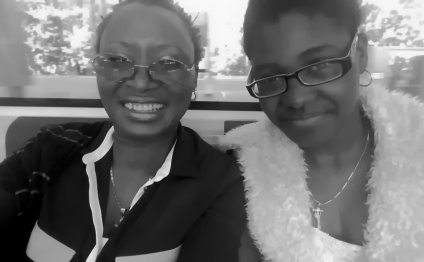 Brooklyn Tabernacle Choir I made it
The Brooklyn Tabernacle Choir is directed by Carol Cymbala, the wife of Senior Pastor Jim Cymbala and the daughter of the church founder, the late Rev. Clair Hutchins. Although the Choir is composed of vocally untrained church members, it has been used to present Christianity all over the world. The 285-voice choir has recorded three videos, three DVDs, and numerous albums, winning six Grammy Awards. "The choir represents all different walks of life and every kind of sin, " Pastor Cymbala says. "You name it and we have someone who has been saved out of it, standing next to another one who has grown up in the church."
In the early 1980's, Carol Cymbala decided to "make a little tape for the church, " and when she had trouble finding enough appropriate songs, she began writing them. After 25 years of recording and live performances, the choir continues to sing around the world.
It is a highly unlikely ensemble, a mixture of ethnic and economic backgrounds, in the heart of a city synonymous with coldness and decay. The choir is made up of attorneys and street people, nurses and ex-crack addicts, a unique cross section of humanity. Pastor Cymbala explains: "None of us would have met if it weren't for Christ. Our backgrounds are just too diverse. But all of us have one thing in common: we have all been lifted up and saved. So the Choir sings—not about a theological position—but about what has happened to them. It's not a theory; it's a reality."
Starting each practice with prayer reinforces that principle. Even the rehearsal prior to the Sunday services are all closed in order to pray that their music would be a blessing to the congregation. "The great evangelist D.L. Moody found that the tender strains of the Gospel could open people's hearts to the music of the soul, " Pastor Cymbala says, "and I find that the choir greatly facilitates the ministry that goes on here. In their own uniquely sincere and almost vulnerable way, some by not being trained singers, while others are coming from totally non-religious backgrounds, they are able to display an openness, a transparent 'heartfeltness' that opens up and triggers the same thing in other people."
The Choir's latest album project is entitled "I'll Say Yes". Their concert venues in New York City have included Carnegie Hall, Radio City Music Hall, the Paramount Theater, and a sold-out performance at the Madison Square Garden Theater. "I just want to see people drawn to Jesus Christ, " Carol Cymbala says, "I want the music to be the arrow that points them to Him."
YOU MIGHT ALSO LIKE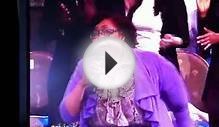 Brooklyn Tabernacle Choir "I Feel Your Spirit"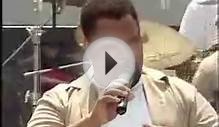 Brooklyn Tabernacle Choir This Is How It Feels To Be Free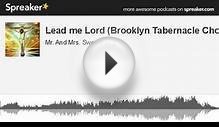 Lead me Lord (Brooklyn Tabernacle Choir) (made with Spreaker)
Share this Post
Related posts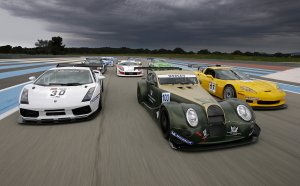 OCTOBER 01, 2023
Enjoy our Budget Air/Ground Shipping - starting as low as $2.99! Simply choose Budget Air/Ground as your shipping method…
Read More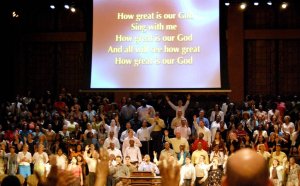 OCTOBER 01, 2023
The Brooklyn Tabernacle Choir (Facebook) The Grammy Award-winning Brooklyn Tabernacle Choir will release its 29th album via…
Read More