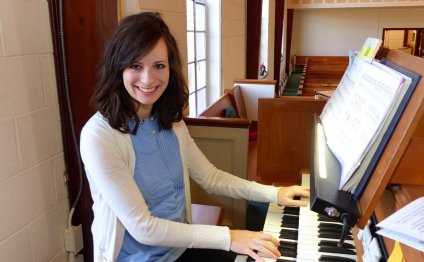 How to start a Church choir?
The first thing you need to do after a simple opening prayer is of course, ask everyone to introduce themselves.
That alone will go too quickly though, and you need time to jot down their names with a quick invaluable aide-memoir note such as Tom-bright blue eyes; Barbara -big 'fro.
So...
Ask each person to say their name clearly, tell the group why they joined the choir and share a description of their favourite type of music.
You need to begin recording on your phone or recording device once the first person begins to speak. This is so you can review their introductions and match them to yourvery privatenotes later. Do try to keep one ear open, though as you do need to quickly identify who the more able musicians or instrumentalists are.
Once introductions are made, ask the vocalists present to sing HAPPY BIRTHDAY TO YOU by turn, at any key they feel comfortable with.
THIS IS A VERY LOOSE AUDITION BUT IT MAKES EVERYONE FEEL A SENSE OF ACCOMPLISHMENT.
Write assigned vocal parts down against the names. Note down which people do not actually get the third line right 'Happybirthday dear. They will be your priorities for ear training later.
If you are confident enough with the piano or keyboard to find the home notes as each person sings, then you will allocate them according to their range.
Once that is done, select a really simple worship song that everyone can sing along to. Start it in a key that is comfortable for most voices to sing in unison (without parts) and ask everyone to singtogetherand think about the meaning of the song as they sing.
It may be better at this stage for the instrumentalists not to play at all or to play along very softly so you can listen to the voices.
Invite those who naturally find harmony parts an opportunity to add colour to the song.
The vocalists can sing the chorus a few times till the shy ones settle down and feel less self-conscious.
Congratulate the team and proudly announce that you all are a great choir.
YOU MIGHT ALSO LIKE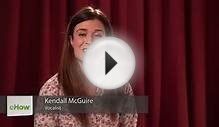 How to Start a Small Choir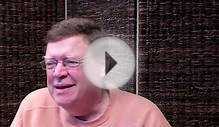 "How Do I Start A Choir In My Church" with Dave Williamson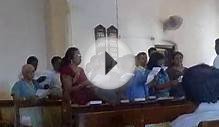 Invocation
Share this Post
Related posts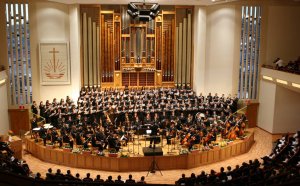 SEPTEMBER 29, 2023
The music auditorium of the New Apostolic Church Cape in Silvertown (photo: NAC Cape) Zurich/Cape Town. New Apostolic choirs…
Read More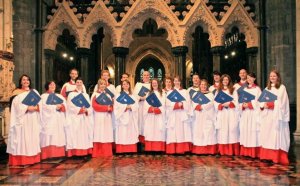 SEPTEMBER 29, 2023
Follow Christ Church on Facebook, Twitter and Instagram for updates about the choir! The primary purpose and commitment of…
Read More