Bristol Cathedral Choir School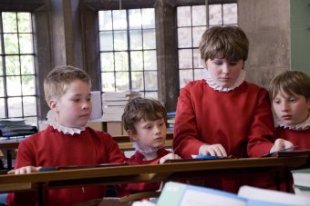 A choir has been singing on the site of the Cathedral since the Augustinian monastery was founded in 1140. When the church formally became Bristol Cathedral in 1542 its statutes required that provision be made for the development and maintenance of the choir, whose role was to sing the praises of God. The passing of the centuries has modified but not destroyed the pattern. The choir consists of 28 choristers (14 boys and 14 girls), all of whom are educated at Bristol Cathedral Choir School which is the first government-funded Choir Academy in the country. It occupies not only the former abbey buildings, but also some fine new buildings in College Square. The choristers are supported by choral incentives given by the Bristol Cathedral Choral Foundation. The main point of entry into the choir as a chorister is as a probationer chorister. The probationary choristers fulfil a part timetable and attend primary schools in the city. The Academy has music as its specialism, and so there is also provision for just two choristers to join at Year 7. Bristol Cathedral Choir also includes 6 Lay Clerks and 4 Choral Scholars. Together with the Cathedral Consort, Choral Evensong is sung daily (excepting Thursdays) in the Cathedral in term time.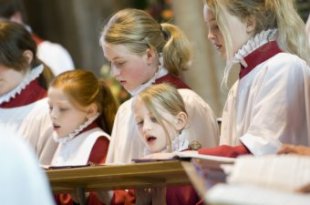 The Choir enjoys a busy and challenging timetable, and highlights have included:
Singing Todd's The Call of Wisdom, which was specially commissioned for the Diamond Jubilee celebrations.
Singing at the Royal Maundy service in the presence of HM The Queen and HRH The Duke of Edinburgh in 1999.
Tours to France, Germany, twice to Italy (including Venice), and the USA (New York, Connecticut, and Rhode Island).
Performing David Fanshawe's African Sanctus at the Bridgewater Hall, Manchester, with the Black Dyke Band.
Recording a CD - Cathedral Brass II with the Black Dyke Band.
Appearing with the choirs of Wells and Exeter Cathedrals in the Exeter Festival.
Broadcasting regularly on BBC Radio 3.
If you have a Year 4 child who is interested in becoming a Cathedral Chorister, please see here for a Cathedral Choir Prospectus.
YOU MIGHT ALSO LIKE
QEH Bristol 425 Charter Day - Sanctus (Senior Choir)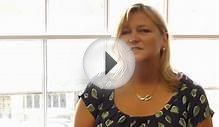 Sara Yarnold, Head Teacher of Cathedral Primary School ...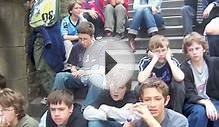 Bristol Cathedral School Leavers 2011 - Knocking on ...
Share this Post
Related posts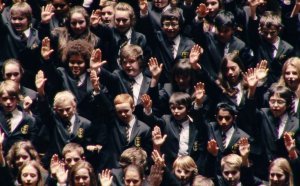 JUNE 10, 2023
The girls exploring the shops in Chichester Chichester Cathedral, after high tea Choral Evensong at Chichester Cathedral…
Read More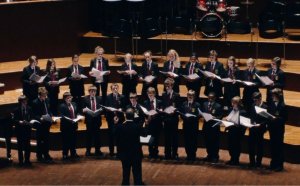 JUNE 10, 2023
To take part in an unbroken musical tradition stretching from the 12th century to the present day To receive a musical education…
Read More