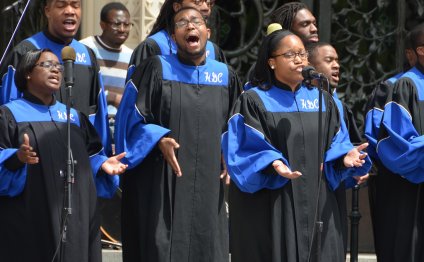 Howard University Gospel Choir
Deprecated: preg_replace: The /e modifier is deprecated, use preg_replace_callback instead in on line 238
The Choirs
Howard University Chapel Choir serves as the resident choir for Sunday Chapel services. Under the leadership of Mr. Ned Lewis the choir is nationally recognized for providing the finest and diverse sacred music. The choir consists of students, faculty, staff, and other vocalists from the wider University community. The weekly repertoire of the Chapel choir's ministry spans the full spectrum of sacred music genres including classical, operatic, anthems, spirituals, gospel and contemporary traditions. It preserves and leads the congregation in hymns during the Chapel worship services. The choir has performed with full orchestral accompaniment and shares its ministry to encourage high school youth to graduate and attend college, particularly Howard University.
Rehearsals: Tuesdays, 7:00 pm, Andrew Rankin Memorial Chapel
Contacts
Mr. Ned Lewis, Director, 202-806-7280
HOWARD UNIVERSITY COMMUNITY CHOIR
The purpose of the Howard University Community Choir is to uplift the name of Jesus Christ through the singing of gospel and other sacred Christian music. We have performed with various renowned gospel recording artists and traveled to carry the message of hope, love, and salvation in Jesus Christ to thousands of people. New members are accepted during open call, which is held near the beginning of the fall and/or spring semesters. Members are Howard University students who exhibit musical talent and concur with the chief purposes of the choir.
Howard Gospel Choir
This first college choir of its kind in the nation, the Howard Gospel Choir has traveled internationally, recorded commercially and worked with notable artists to spread the Good News of Jesus Christ through song. We celebrate the accomplishments of our alumni who include Grammy Award winners Richard Smallwood and Core Cotton of the Sounds of Blackness, as well as Elbernita and Twinkie Clark and Angela Winbush. Calls for auditions are held at the beginning of each fall semester
Rehearsals: Mondays, 7:30 pm, Andrew Rankin Memorial Chapel. Please contact leadership for information or visit
YOU MIGHT ALSO LIKE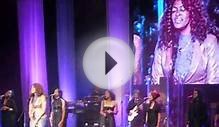 Howard University Homecoming Gospel Choir Concert 3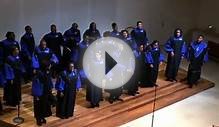 Howard University Gospel Choir at First Congregational UCC ...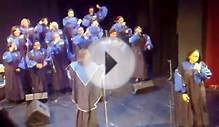 HOWARD GOSPEL CHOIR of Howard University - 11.02.2013 ...
Share this Post
Related posts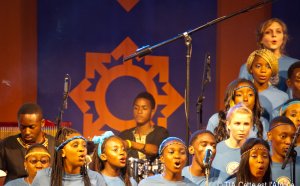 MAY 28, 2020
WILMINGTON, Del. (CBS) — There was just enough time to squeeze in one last practice this afternoon at Cab Calloway School…
Read More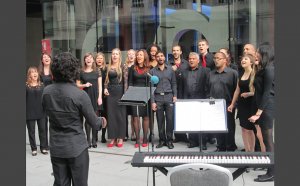 MAY 28, 2020
Ken Burton regularly directs the London Adventist Chorale and Croydon SDA Gospel Choir. Following the latter's involvement…
Read More