Virginia Gospel Choir
Parent Organization: Virginia Polytechnic Institute
The Enlightened Gospel Choir (EGC) began in 1995 and was founded by Archie Freeman, Keelavor Young, and Phillip Calloway. These students were truly God-fearing and gifted in both music and administration and God truly blessed their efforts by growing the choir. Under the anointing of the Holy Spirit, the choir grew to numbers that were well represented in singing engagements and in ministry to each other. Over the years the ministry has exemplified Christ's love and has truly served as an oasis, particularly for African American students on campus searching for a place to be truly welcome and received as part of a local family.
The theme song "We Sing the Praises" truly encompasses the mission of the choir "We Sing the Praises to the King for He is the King of Kings...Give Him glory, for He's the King of Kings.All Hail King Jesus, All Hail Emmanuel...He Reigns Forever and evermore!" Our mission is to sing about Christ and all who want to join have always been and will be welcome.
The choir generally ministers in local churches throughout the semester as well as in a campus concert twice per year (one fall and one spring concert). The group also has a history of supporting several other ministries on campus such as VTOne, Campus Crusade for Christ, and the Impact Movement.
How Many Undergraduate Student Members?
10-12
How many Graduate Student Members? Does this organization allow non-student members?
Yes
Total membership: Does this organization have selective membership requirements?
No
When does this organization do recruitment/membership intake?
Membership at any time
How frequently does this organization typically meet?
Weekly
What day of the week does this organization typically meet?
YOU MIGHT ALSO LIKE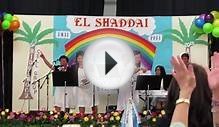 Virginia Falls Chapter Gospel Choir (October 25, 2014)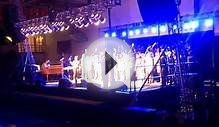 Virginia State University Gospel Choir (VSUGC)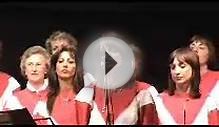 Virginia Gospel Choir - Something Inside So Strong
Share this Post
Related posts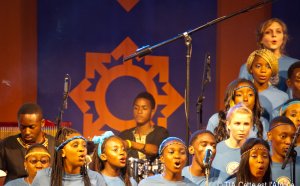 MAY 28, 2020
WILMINGTON, Del. (CBS) — There was just enough time to squeeze in one last practice this afternoon at Cab Calloway School…
Read More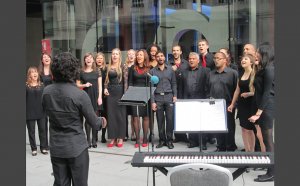 MAY 28, 2020
Ken Burton regularly directs the London Adventist Chorale and Croydon SDA Gospel Choir. Following the latter's involvement…
Read More