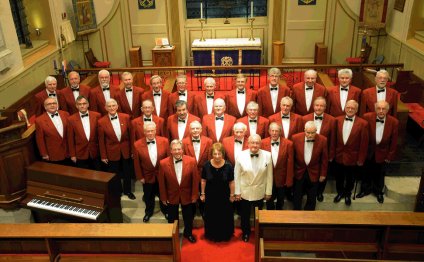 Orpheus Male Voice Choir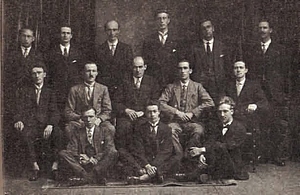 More than ninety years ago, on the 2nd of January 1923, 12 good men and true gathered at Westbourne Street Methodist Church in High Wycombe with one desire: to form a choir. The main objective was to create and deliver high quality singing entertainment for the town and the villages of South Buckinghamshire.
Today, 92 years later the Choir, now named the Wycombe Orpheus Male Voice Choir, has grown to 65 members – nearly six times its original singing roster – and continues to provide entertaining music of all kinds to the South Bucks area (and well beyond).
And in those intervening years, the Orpheus has notched up more than 60 male voice choir festival awards by projecting a warm, friendly atmosphere, and a sense of fun in what they are singing while maintaining very high standards of vocal music and a distinctive Orpheus "sound."
It has raised many thousands of pounds for charities and good causes in its home area and continues to do so with its programme of concerts.
However, its activities are not confined to South Buckinghamshire. Over the years, the choir has performed in Germany and in Jersey as well as in many places across the UK.
It has even presented its magical music at Wales' internationally famous Eisteddfod, as well as the Eden Project in Cornwall, Cardiff's Millennium Centre and Llandaff Cathedral, Peterborough Cathedral, Magdalen College, Oxford and the Royal Albert Hall as one of the choirs singing at the Festival of Male Choirs, organised by the London Welsh Male Voice Choir.
A link has been forged with show biz via the Royal Variety Club and the choir has in the past appeared at London's Guildhall in front of royalty and at London's Grosvenor House Hotel as part of the entertainment for the Miss World charity dinner. The concert performed at the dinner was subsequently screened on TV around the world at the Miss World finals.
In addition, its Festival of Young Musicians organised by the Orpheus each March promotes musical excellence by talented youngsters from local schools, many of whom are helped by the choir's bursary scheme.
Every year, the choir strives to update its repertoire with new music (including items in such languages as Xhosa (South Africa), Maori (New Zealand) and, of course, Welsh.
It's been 92 years of musical progress culminating in a choir which can hold its own against any other in the land by its high musical standards, attention to detail and promotion of a warm bonhomie from choristers to audiences.
YOU MIGHT ALSO LIKE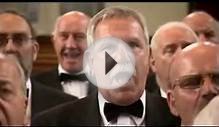 VTS_02_1 Morriston Orpheus Male voice choir.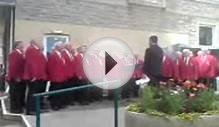 Tredegar Orpheus Welsh Male voice choir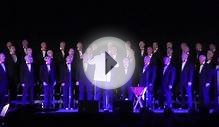 Tredegar Orpheus Male Voice Choir sings I Write the Songs ...
Share this Post
Related posts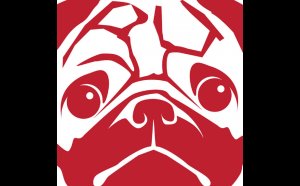 DECEMBER 04, 2023
A collection of Llanelli Male Choir's best tracks sung in English, with songs from the shows, including Andrew Lloyd Webber's…
Read More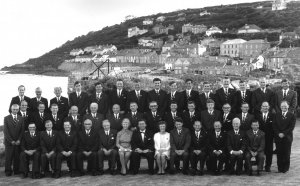 DECEMBER 04, 2023
Music Sponsorship It has been wonderful for the choir to receive support in the purchase of new music for out repertoire…
Read More