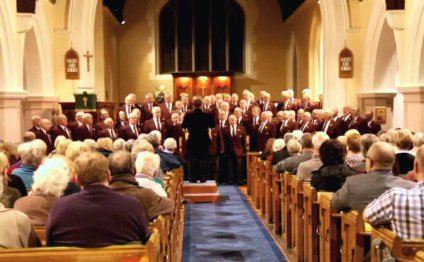 Trelawnyd Male Voice Choir
Dewi Wyn (Tenor) Owen Webb (Baritone) Dylan Cernyw (Harp)
Annette Bryn Parri (Piano)
Liverpool Empire Theatre
Sunday January 2nd, 2006
The fact that so many voices - over one hundred - did not depend on microphones to make themselves heard in such a large auditorium, is in itself awe -inspiring. That they did so with seemingly effortless precision and timing, was quite simply breathtaking.
Led by two conductors, Eifion Jones and Geraint Roberts, the choir seemed to ripple like a wave across the waters during their rendition of Soldiers Chorus and breathed fire and brimstone during Richter's The Creation. Whereas Joseph Parry's beautiful Myfanwy invoked memories of a childhood past with true emotion.
The soloists were impeccable with Dewi Wyn delivering an emotive Maria from West Side Story and Owen Webb's performance of the Barber's Chorus from The Barber of Seville, was a positive delight in a night of many highlights.
Dylan Cernyw played the Harp with such a deft touch, at times he seemed to plucking notes from the air, whereas Annette Bryn Parri - who has performed with many great artists - was on fine form here. Apart the soloists were inspirational, together they were almost divine.
It was left to the Choir, proper, to stela the show however, with a sublime - and accurate - performance of Rogers & Hammerstein's You'll Never Walk Alone. No Gerry Marsden or Kop pastiche this. Instead it was delivered the way the composers meant it - with power, grace and professionalism.
This was one of many performances to be touring the country over the coming months and is designed to encourage those young performers that the choirs have nurtured. On last night's evidence, their task has been completed to perfection.
Masters of the voice
I have always regarded Trelawnyd among the most accomplished of North Wales Male choirs and when they appeared in their annual weekend festival in their own village, they were at their superb best.
With sixty five years behind them as an ensemble, I first remember hearing them at a village eisteddfod nearly fifty years ago, but they have now matured into an ensemble that understands the demands of choir master Geraint Roberts, and invariably produce with great effects.
It is like a giant organ, with a superb bass able to produce the big sound when necessary, but despite its size - more than seventy were singing on Sunday evening - it could cope with the quieter pieces just as expertly. Their programme varied enough to show all aspects of their mastery of their craft.
Sixty years of song, Rhyl Pavilion
Bryn Terfel back in familiar surroundings, brought his own special magic to light up Trelawnyd male voice choir's diamond jubilee celebration. For the record, the choir showed little sign of its advanced age. The programme was carefully chosen and varied avoiding hackneyed, heavy pieces. It revealed a rare lightness of touch and fine attention to detail.
Members can claim to have shared the stage with a rising star; he can always recall that he has appeared with an ensemble that has carried a musical torch with distinction for sixty years in North East Wales.
YOU MIGHT ALSO LIKE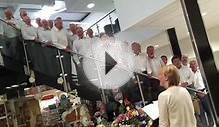 The Tweedmill - Trelawnyd Male Voice Choir - When The ...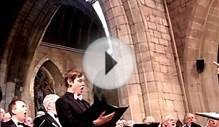 O Holy Night - Ben Gillham with Trelawnyd Male Voice Choir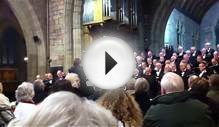 Trelawnyd Male Voice Choir (Featuring Ben Gillham) - O ...
Share this Post
Related posts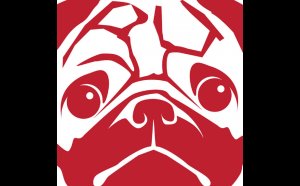 DECEMBER 01, 2023
A collection of Llanelli Male Choir's best tracks sung in English, with songs from the shows, including Andrew Lloyd Webber's…
Read More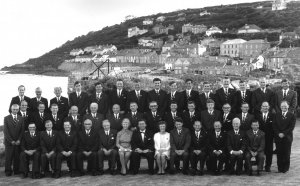 DECEMBER 01, 2023
Music Sponsorship It has been wonderful for the choir to receive support in the purchase of new music for out repertoire…
Read More