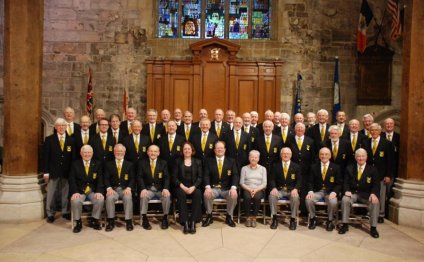 York Philharmonic Male Voice Choir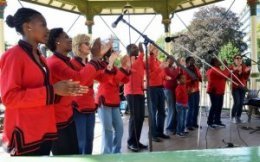 Colne Valley Male Voice Choir is competing at the Mrs Sunderland competition this weekend – and is thought to be the most successful choir in the festival's history.
The choir will be aiming to add to its long line of victories stretching back 90 years.
The choir's publicity officer Ken Parkin said: "The successes of this outstanding choir began in the 1920s soon after its formation. Having been unplaced in its first attempt in 1924 it gained second place in each of the next three years and then didn't enter in 1928. There followed 15 first places in the years 1929 to 1958 and more victories would probably have been obtained but for the intervening war and the fact that they could not compete every year as the rules obliged them to step down after three consecutive wins.
"In the jubilee celebrations of 1938 in which the choir gained first place the adjudicator described the performance as "singing as near to perfection as is humanly possible."
Colne Valley Male Voice Choir in 1972
In the 1960s Keith Swallow became the choir's accompanist and continues to fulfil this role after more than 50 years.
As a teenager Keith was successful as a solo pianist in the Mrs Sunderland, winning the 15/16-year-old class. One adjudicator said "he produced miracles where the miraculous was called for, taking away the breath of everybody but his own."
Success in the Mrs Sunderland continued throughout the 1960s and 1970s and Brian Donaldson wrote of the choir in the golden souvenir publication of 1972: "For them music is a natural form of expression, a quest for sweetness and light, an engagement of the human spirit."
Since Thom Meredith took over as musical director in 1988 the choir has gone from strength to strength winning the Male Voice Choir Class on a further 16 occasions. During this period the choir has also won the Kirklees Choir Class at least 10 times, The Choir Programme Class several times and the Prize Winners Challenge Class six times.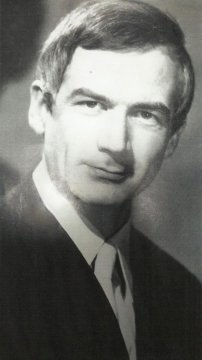 Keith Swallow in his younger days. Keith has been accompanist for Colne Valley Male Voice Choir for more than 50 years
Ken added: "Will this proud record ever be bettered?"
Colne Valley Male Voice Choir will be competing against Skelmanthorpe Male Voice Choir and York Philharmonic Male Voice Choir in the concert hall at Huddersfield Town Hall at 1.30pm on Saturday.
Monday, February 22
Class 104 - Verse Speaking School year 9 and under: 1 Sam Jackson, 2 Grace Garner, 3 Alicia Dwyer/Maryyam Moazzan.
Class 104a - Verse Speaking School year 10: 1 Douaa Awad, 2 Ayah Al-Esmail.
Class 106 - Bible Reading - open: 1 Hilary Pollard, 2 Jasmine Kaur/Gerald Stead, 3 Zachary Smith/Grace Garner.
Class 109 - Prepared Reading School year 9 and under: 1 Grace Turner, 2 Jasmine Kaur, 3 Alicia Dwyer.
Class 110 - Prepared Reading 15 years and over: 1 Kate Garner, 2 Hilary Pollard, 3 Rak Verma.
Class 111 - Sight Reading School year 6 and under: 1 Mabel Vincent.
Class 112 - Sight Reading Open: 1 Hilary Pollard, 2 Gerald Stead/Kate Garner, 3 Rak Verma.
Class 113 - Dramatic Solo School year 6 and under: 1 Melina Shillito, 2 Mabel Vincent/Avani Olak, 3 Helen Khan/Lucy Proctor.
Class 116 - Dialect Speaking - open: 1 Alan Walker, 2 Carol Waters, 3 Carol Walker.
YOU MIGHT ALSO LIKE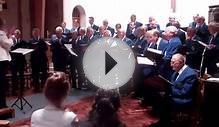 Chess Valley Male Voice Choir : New York! New York!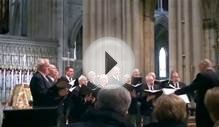 Gwahoddiad - Micklefield Male Voice Choir at York Minster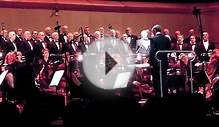 The Stars on Parade - Glasgow Philharmonic Male Voice Choir
Share this Post
Related posts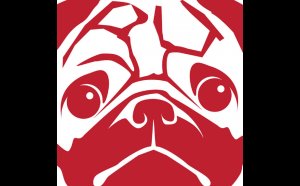 DECEMBER 04, 2023
A collection of Llanelli Male Choir's best tracks sung in English, with songs from the shows, including Andrew Lloyd Webber's…
Read More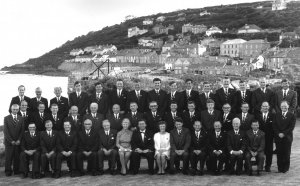 DECEMBER 04, 2023
Music Sponsorship It has been wonderful for the choir to receive support in the purchase of new music for out repertoire…
Read More