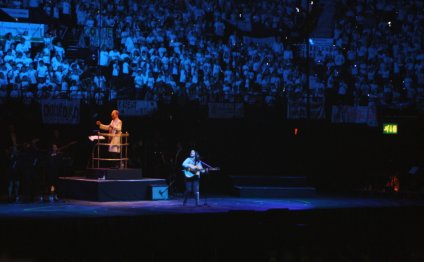 Young Voices Choir
Our Training Choir Division and Advanced Performing Ensembles offer…
Outstanding voice training with specialists in vocal training
A nurturing environment focused on the whole child
Weekly rehearsals at our convenient location near I-25 and Dry Creek Road
Two concerts a year at the Newman Center for the Performing Arts
Local performances
Travel, festivals, competitions, and touring opportunities
Pre-Choir Division
Click Here to complete the Form for our Pre-Choir Division. While there is no audition, we still need you to fill our the interest form so we can send you the information to sign up!
Musical Beginnings – age 3 to 5 (PreK) – Wednesday – 4:30-5:15 pm
First Voices – K-1 grade – Wednesday – 4:30-5:15 pm
Free "try it out" music class for Musical Beginnings and First Voices – 4:30-5:15 pm – Wednesday, August 24, 2016
Audition Interviews for Training Choirs and Advanced Performing Division
Auditions for Training Choirs and the Advanced Performing Division are:
Tuesday, May 17 – 4:30-5:30 pm
Tuesday, June 7 – 4:30-5:30 pm
Children who love to sing and wish to gain more experience and knowledge are encouraged to apply for membership in Young Voices of Colorado. Audition Interviews are a fun way to meet and become acquainted with our directors and are held each spring and summer to determine placement of prospective signers in one of our six ensembles. Admission in the our program is based on interest, enthusiasm and commitment rather than on exceptional musical ability. We are looking for children who are eager to sing and eager to learn and have a co-operative and enthusiastic attitude, a clear, pleasant singing voice and have a discriminating musical ear. They need to have the ability to follow instructions, have good listening skills, are self-disciplined and have appropriate social skills.
Overview of Our Choirs
Training Choir Division
TrebleMakers is our youngest performing ensemble. Boys and girls in at least 2nd grade, with some musical experience, meet with director Margie Camp and accompanist Karlie Carter to develop their skills for singing beautiful unison pieces.
Choristers is our training choir for singers with a some musical experience. We will have musical meetings with boys and girls who are at least in the 4th grade and are ready for a more serious choir experience. Margie Camp is their director and Marcia Koster is the accompanist.
Brio, for experienced singers in at least 5th grade is our newest choir and at the top of our training choirs level. Jena Dickey is their director and Gretchen Timmer is the accompanist.
Performance Ensemble Division
Concert Choir is our largest performance choir and is for advanced singers. We will have musical meetings with boys and girls who are in at least 6th grade and are proven to be mature in the vocal abilities and commitment to performance. Jena Dickey directs Concert Choir and Gretchen Timmer accompanies them.
Signature (girls) and VoiceMale(boys) are our highly selective smaller performance choirs; comprised of members of Concert Choir. Singers are selected based on their vocal skills, blend, music reading ability, and their serious commitment to excellence. Jena Dickey directs Signature and Gretchen Timmer accompanies them. Paul Smith directs VoiceMale and Jane MacQueen accompanies them.
Audition Schedules
We have completed our auditions for this season.
Auditions for the 2016-17 Season are Tuesday, May 17 and Tuesday, June 7, 2016
YOU MIGHT ALSO LIKE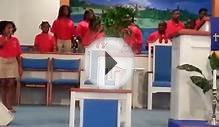 Young Voices Choir Anniversary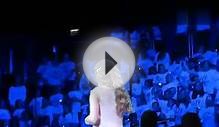 Let It Be - Connie Talbot with Young Voices Choir - O2 Arena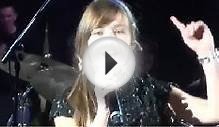 Roar (Young Voices Choir In Dublin) 饭拍版 13/12/09
Share this Post
Related posts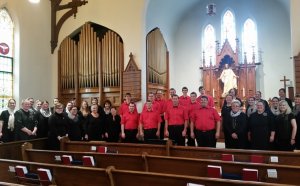 DECEMBER 09, 2023
The original Village Voices choir began as a mixed choir in the 1990 s but then became an all women s choir of four parts;…
Read More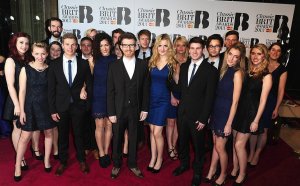 DECEMBER 09, 2023
Coloured lights and dry ice fill the Apollo. The crowd cheers; the sense of anticipation is palpable. The lights dim, the…
Read More