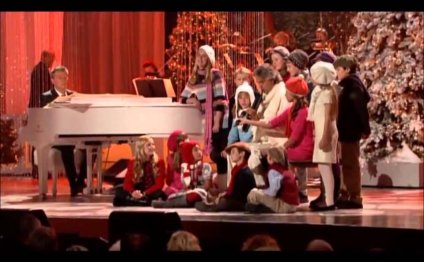 Andrea Bocelli and Mormon Tabernacle Choir
Has released over 200 recordings since its first album in 1910, resulting in both Grammy and Emmy Awards, and gold and platinum albums. World renowned Welsh baritone Bryn Terfel is a multi-platinum award-winning talent revered for his range and breadth of interpretation, having performed in the greatest concert halls and numerous collaborations with stars such as Andrea Bocelli and Renée Fleming, among others. On September 10th, Deutsche Grammophon will release Homeward Bound, an inspiring, heartwarming collaboration between Bryn and The Mormon Tabernacle Choir, featuring repertoire with a decidedly Americana feel which also reflects the shared Welsh heritage of Terfel and the Choir. Many founding members of the Choir were Welsh immigrants to Utah. The project reunites Terfel with the Salt Lake City choir a decade after his first appearance at its annual Christmas concert, which can be seen on PBS television and around the world.
Homeward Bound's purity is heard through the Mormon Tabernacle Choir's rich and evocative backdrops for Terfel's ringing bass-baritone, which spans material ranging from British and American folk and popular songs to hymns, spirituals and classical pieces. New interpretations of favorites such as "What a Wonderful World, " "Shenandoah, " "Home on the Range, " and "When the Saints Go Marchin' In, " among others, make for a moving and uplifting musical journey which ultimately reinforces the legacy of these classic songs, under the direction of music director Mack Wilberg.
The album's sacred dimension is a vital part of its musical architecture, whether it's expressed through the African American spiritual "Deep River" or the 19th-century hymn "How Great Thou Art". Bryn teams up with mezzo-soprano Tamara Mumford, with whom he has previously sung Wagner at the Metropolitan Opera, for contemporary Welsh composer Karl Jenkins's touching "Ave verum corpus, " offering a modern classical counterpart to the imploring "Libera me" from Gabriel Fauré's famous Requiem. Elsewhere on the album, Bryn joins the ethereal Norwegian soprano Sissel on the American folk song, "Shall We Gather at the River", and also on fellow Scandinavian Benny Andersson's "Give Me My Song." Like Terfel, Sissel has also been a guest artist for the Choir's annual Christmas concert in Salt Lake City.
Composed of 360 volunteer voices, the Mormon Tabernacle Choir serves as a musical ambassador for The Church of Jesus Christ of Latter-day Saints. The Choir is accompanied on this album by the Orchestra at Temple Square, its companion 110-piece, all-volunteer symphony orchestra organized in 1999. The Choir is heard by millions worldwide through television, radio, satellite and Internet broadcasts, concert tours, and recordings. It has performed all over the world, while remaining a truly iconic American institution. Highlights of its storied career include performances at such high-profile events as the inaugurations of six U.S. presidents, the 2002 Olympic Games, and some of the most prestigious outdoor music festivals across North America. The Choir's key mission is to transcend cultural and generational boundaries to unite people around the world through music.
Bryn Terfel has a rich history of performing in the U.S. over the last twenty years. A four-time Grammy Award-winner, most recently for his performance in the Metropolitan Opera's Ring cycle, Terfel is also scheduled to perform at the San Francisco Opera throughout the month of October. In addition to Homeward Bound, Deutsche Grammophon is proud to announce that twenty years after he first joined the label, Terfel has signed a new, exclusive, long-term recording agreement with the company. As part of the deal he has affirmed his commitment to supporting the next generation of classical musicians by creating a unique joint venture label with Berlin-based DG. Utilizing Terfel's unique artistic network, experience and insight, newly-formed "Snowdonia Records" will seek to identify, develop and record new talent in the classical arena – both local Welsh and British talent, as well as artists from the international stage.
YOU MIGHT ALSO LIKE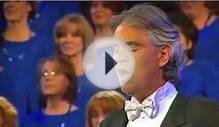 Andrea Bocelli Sings 'The Lord's Prayer' Like You ...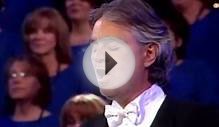 Andrea Bocelli Gives An Unforgettable Rendition Of "The ...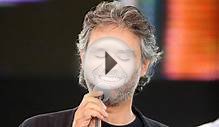 BEST Andrea Bocelli Song EVER! – The Lord's Prayer
Share this Post
Related posts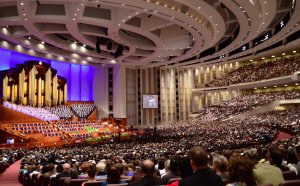 DECEMBER 01, 2023
For more than eight decades, nearly the lifetime of radio, the Mormon Tabernacle Choir has presented a weekly program — Music…
Read More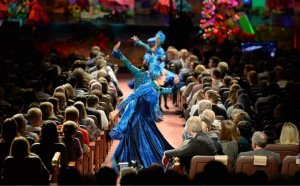 DECEMBER 01, 2023
Christmas with the Mormon Tabernacle Choir Featuring Santino Fontana & the Sesame Street Muppets Holiday Specials…
Read More