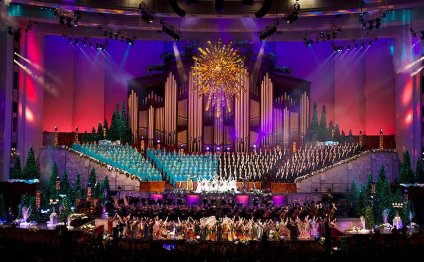 Mormon Tabernacle Choir Christmas concert
Concert review: Crowd gives a warm welcome to Mormon Tabernacle Choir, 'Frozen' star and 'Sesame Street' Muppets—Salt Lake Tribune
This Mormon Tabernacle Choir Christmas concert was brought to you by the number 633.
That—more or less—is how many singers, dancers, instrumentalists, conductors and guest stars were onstage in the LDS Conference Center on Friday night in the second of four sold-out performances of the seasonal spectacular.
Concert review: Mormon Tabernacle Choir, 'Sesame Street' deliver engaging, fun Christmas performance—Deseret News
Pre-performance chatter among the audience before a Mormon Tabernacle Choir Christmas concert isn't out of the ordinary, but this time it was different.
With young boys in ties and sweater vests and girls in their Christmas dresses fidgeting and sitting on the edge of their seats waiting for the performance to begin, there was something different in the air.
Artist Santino Fontana, 'Sesame Street' Muppets™ Bring Holiday Spirit to Christmas Concert—Mormon Newsroom
The Mormon Tabernacle Choir and Orchestra and Temple Square are entertaining children and adults who are young at heart for their annual Christmas concert this year. Guest artists Broadway star Santino Fontana and the "Sesame Street" Muppets™ have joined the choir for several concerts, including performances in the Conference Center in Salt Lake City from December 11-13, 2014.
Cookie Monster once sang "C Is for Cookie." But at this year's Mormon Tabernacle Choir Christmas concert, the famous Muppet was reminded by singer Santino Fontana that the letter also stands for "Christmas" and "concert" and "choir."
"Sesame Street" came to Salt Lake City's North Temple Street this week as nine Muppets joined the Mormon Tabernacle Choir and singer Santino Fontana in the choir's popular Christmas concerts. The first of three evening performances took place Thursday; the event also includes a Sunday-morning broadcast of "Music and the Spoken Word."
Sesame Street's Count von Count joins Mormon Tabernacle Choir in counting down to weekend Christmas concert—Deseret News
"Sesame Street" fans know there is nothing Count von Count loves more than counting, so who better to count down the days until the Mormon Tabernacle Christmas concert than children's favorite vampire?
Mormon Tabernacle Choir representatives met with Cookie Monster, Elmo and Abby from "Sesame Street" on Friday at the LDS Conference Center to talk about their upcoming holiday show with special guest Santino Fontana.
Sesame Street Muppets perform in Mormon Tabernacle Choir Christmas Concert—Good4Utah.com
The Muppets of Sesame Street are teaming with the Mormon Tabernacle Choir for its annual Christmas Concert. It's a thrill for the Choir, spectators and this year's guest artist Santino Fontana.
YOU MIGHT ALSO LIKE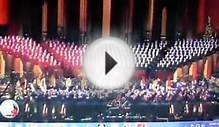 Alfie Boe - Mormon Tabernacle Choir Rehearsal Concert and ...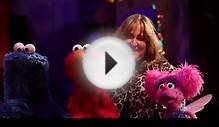 "Sesame Street" Muppets join Mormon Tabernacle Choir in ...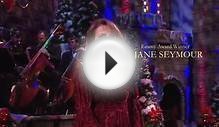 The Mormon Tabernacle Choir Presents "Once Upon a Christmas"
Share this Post
Related posts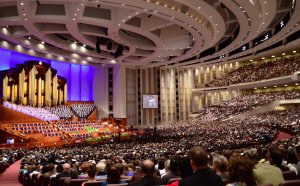 OCTOBER 01, 2023
For more than eight decades, nearly the lifetime of radio, the Mormon Tabernacle Choir has presented a weekly program — Music…
Read More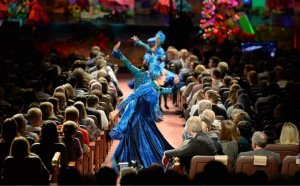 OCTOBER 01, 2023
Christmas with the Mormon Tabernacle Choir Featuring Santino Fontana & the Sesame Street Muppets Holiday Specials…
Read More