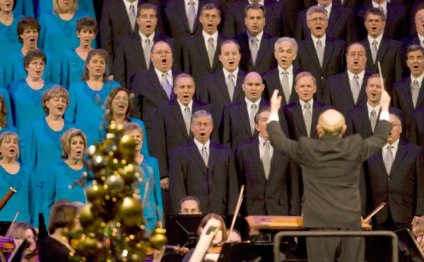 Mormon Tabernacle Choir director
The Mormon Tabernacle Choir has existed since the 1840s. Under the direction of Church President Brigham Young, a small choir was formed to sing at a conference of the Church just days after the first pioneers arrived in the Salt Lake Valley. Since the Choir's formation, there have been 15 choir directors in all. Below is a list of Mormon Tabernacle Choir directors in the order of the years they served.
John Parry (1849–54)
The first conductor of the Mormon Tabernacle Choir, John Parry, was an early Welsh convert to The Church of Jesus Christ of Latter-day Saints. After the 1849 general conference of the Church, where Parry led 85 Welsh converts in singing, Brigham Young asked Parry to formalize a choir to provide music for future conferences. Parry organized what later became known as the Mormon Tabernacle Choir.
Stephen Goddard (1854–56)
Of the first five conductors, Stephen Goddard was the only one that had acquired a reputation as a vocalist. He was a warden of the School of Music at Nauvoo University and was with the original group of pioneers in 1847.
James Smithies (1856–62)
After emigrating to Nauvoo from England, Smithies joined the Nauvoo Band and performed musical selections at the Nauvoo Temple. He was 46 years old when appointed as director of the Choir and served for 6 years, which was the longest among the early Choir directors.
Charles John Thomas (1862–65)
Born in England, Charles J. Thomas was a member of an orchestra by age 9. He joined The Church of Jesus Christ of Latter-day Saints in 1851. Prior to his appointment as the conductor of the Choir, he was appointed as the head and musical director of the Salt Lake Theatre.
Robert Sands (1865–69)
Born in Ireland in 1828, Robert Sands immigrated to Utah Territory in 1863. Although Sands was the fifth conductor, he was the first to lead the Choir in the Salt Lake Tabernacle.
George Careless (1869–80)
George Careless was born in London, England, in 1839. Shortly after his arrival in Salt Lake City in 1864, he became the conductor of the Mormon Tabernacle Choir as well as the Salt Lake Theatre Orchestra. He composed the music to 9 hymns in the current Church hymnbook, including "The Morning Breaks."
Ebenezer Beesley (1880–89)
Ebenezer Beesley led the Choir on their first trip outside of Salt Lake City to American Fork, Utah, where they performed with a local choir. He wrote 12 of the hymns in the current hymnbook of the Church, including "High on the Mountain Top."
YOU MIGHT ALSO LIKE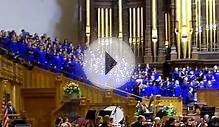 Mormon Tabernacle Choir - Rehearsal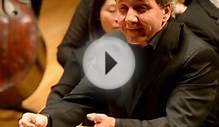 Comments: Crowd gets boost from Mormon Tabernacle Choir ...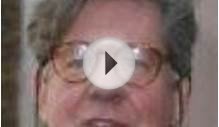 Mormon Tabernacle Choir Christmas 2008 Guests...
Share this Post
Related posts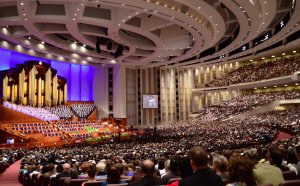 OCTOBER 01, 2023
For more than eight decades, nearly the lifetime of radio, the Mormon Tabernacle Choir has presented a weekly program — Music…
Read More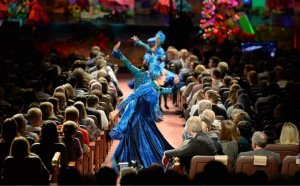 OCTOBER 01, 2023
Christmas with the Mormon Tabernacle Choir Featuring Santino Fontana & the Sesame Street Muppets Holiday Specials…
Read More