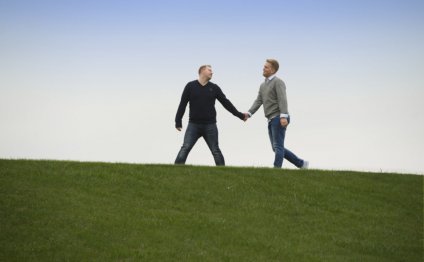 Show Choir Choreographers
David Moellenkamp - Director
David Moellenkamp has been the Choir Director at Los Alamitos High School since 2008. In that time, the choral program has more than doubled in size and his seven choirs comprised of close to 400 students have captured 45 First Place/Grand Championships under his guidance. Prior to coming to Los Alamitos, he was the Show Choir Director at Sullivan High School in central Illinois for 16 years.
David is a graduate of Millikin University in Decatur, Illinois where he was a member of the University Choir and Singing Blue. He studied under Dwight Jordan, Richard Hoffland, Jim Kimmel and Brad Holmes.
During his 20 years of teaching, David's choirs have been named First Place/Grand Champions in competitions more than 150 times. Some of the more notable championships include: the FAME National Show Choir Series in Chicago and Branson; Show Choir Nationals in Nashville, where he is the only director to win this competition with two different schools; Finale NYC National Show Choir Competition; FAME NYC; FAME LA; and, FAME Chicago.
In 2011, his choirs performed in the Broadway musical, Hairsprayat the Hollywood Bowl starring Harvey Fierstein, Marissa Winokur, Nick Jonas, John Stamos, Drew Carey, Diana DeGarmo and Susan Anton. In 2012 they were also the featured entertainment for the Teacher of Year Ceremony at Disneyland.
For 14 summers, David was a director at the famed Stagedoor Manor in upstate New York, where he directed and choreographed 25 musicals and instructed classes in acting, modeling and dance. Stagedoor alumni include Lea Michelle, Natalie Portman, Jon Cryer, Robert Downey, Mandy Moore, Jennifer Jason Leigh, and many others. He appeared in the documentary "Stagedoor" which chronicled life at the camp.
For the past six years, David has been a director/choreographer at the Butler Show Choir Camp. He was also the Artistic Director of the Eastern Illinois Show Choir Camp for five summers. In addition, he has directed the Missouri All State Show Choir and the North Carolina Show Choir Festival.
Recently, David was also invited by the American Musical Salute and the National Association for Music Education to assist in the production of the National Anthem Project, chaired by former First Lady Laura Bush. This historic effort joined together music students from all 50 states along with key supporters of music education, such as Jeep, the History Channel, Major League Baseball and celebrities such as Taylor Swift, the Oakridge Boys and the nationally renowned United States Marine Corps Band. This program was successful in building support for school music programs while teaching America the words to our National Anthem.
David has worked with FAME Events and the American Musical Salute on numerous occasions throughout the world. Acting as an ambassador for music education, David was selected from among the top choir directors in the nation to lead the FAME All-Stars through Europe, performing in the heart of London, Paris, Rome and Venice. Additionally, he has excelled as the Producer and Director of a number of nationally recognized events, including Show Choir competitions in Branson, Chicago, Orlando, Hawaii and New York City.
During his career, David has also been an adjudicator for the Fame National Show Choir Competitions in Hawaii, New York City, Los Angeles, Branson, San Antonio, Orlando and Chicago. He has also been a judge at competitions at Show Choir Nationals in Nashville, Mt. Zion, Sullivan, Southmont, Mooresville, Edgewood, Heritage Festivals, Carroll, Albuquerque and Petal.
He is the proud recipient of the Education is the Key Award for excellence in education from the Illinois office of Education.
In 2013, David was awarded the Superintendent's Cabinet Award of Teacher Excellence. He also received the PTSA Teacher of Excellence Award for Los Alamitos High School and was honored as PTSA Teacher of the Year for the Los Alamitos Unified School District. The Orange County Music and Arts Administrators also named him as a 2013 Outstanding Arts Educator.
YOU MIGHT ALSO LIKE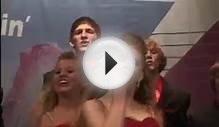 Onalaska Hilltopper Show Choir 2008- Speed of Light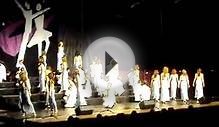 Onalaska Hilltopper Show Choir 2011- Save a Hero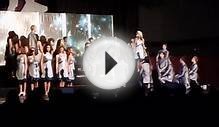 Onalaska Hilltopper Show Choir 2012 - "I Want It All"
Share this Post
Related posts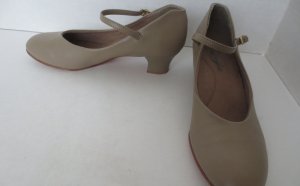 JUNE 09, 2023
A Show Choir (originally known as a swing choir ) is a group of people who combine choral singing with dance, sometimes…
Read More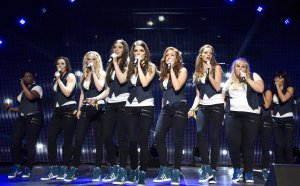 JUNE 09, 2023
If I say 'choir', an image will pop into most people's minds. a bunch of fidgety 7-year-olds screeching out a barely recognisable…
Read More