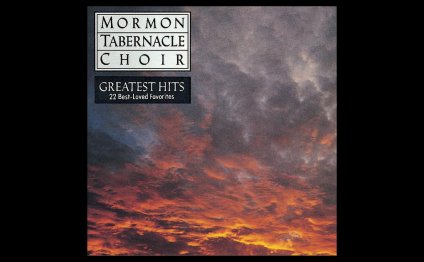 Mormon Tabernacle Choir Greatest Hits
Over the Rainbow – Often referred to as "Somewhere Over the Rainbow, " this song from The Wizard of Oz became a hit for Glenn Miller in 1939 when it reached the #1 spot. American Idol contestant Katharine McPhee catapulted the song to its highest position on the Billboard Hot 100 pop chart in 2006 where it peaked at #12.
Happy – "Happy" by Pharrell Williams was a #1 song in so many countries that we won't even attempt to even list them all. During the 2014 Pioneer Day concert, Santino Fontana, A.K.A. Prince Hans from Frozen, joined the Choir singing "Happy" as part of a brand new medley written by Sam Cardon.
Somewhere – The 1962 movie Soundtrack for West Side Story spent 54 weeks at #1, which is still a record that is unlikely to be broken any time soon.
Bring Him Home – The Choir's former guest artist, Alfie Boe, reached #3 with his album Bring Him Home. In 2013, the Les Misérables movie soundtrack jumped to #1 on the Billboard 200 chart.
Battle Hymn of the Republic – The Mormon Tabernacle Choir had their own hit with "Battle Hymn of the Republic, " when their recording shot to #13 on the Billboard charts. It also made top 100 songs of 1959.
Lullabye (Goodnight, My Angel) – For the 10 year anniversary of the 9/11 tragedies, the Choir dedicated a special broadcast for the occasion, featuring guest host Tom Brokaw. One of the songs they performed was Billy Joel's "Lullabye (Goodnight my Angel), " which reached #18 US Billboard Hot Contemporary Tracks in 1994. The Choir's rendition was arranged by the Choir's Associate Director, Ryan Murphy and is found on the album, Men of the Mormon Tabernacle Choir. Coincidentally, the song starts at 9 minutes, 11 seconds into the broadcast.
You'll Never Walk Alone - The song from the musical, Carousel was a big hit for Gerry and the Pacemakers, who reached the #1 spot on the UK singles chart in 1963. At the time, they were The Beatles biggest competition.
Climb Every Mountain – From the enormously popular musical, The Sound of Music, "Climb Every Mountain" became a #1 hit in the United Kingdom for Shirley Bassey in 1961.
God Bless America – This patriotic song saw a resurgence on the charts after 9/11. Celine Dion and Leann Rime's made two notable 2001 recordings. Dion's climbed to #14 on Billboard's Hot Adult Contemporary Tracks chart and Rime's version reached #57 on the Country Songs chart.
YOU MIGHT ALSO LIKE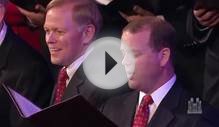 Peace Like a River - Mormon Tabernacle Choir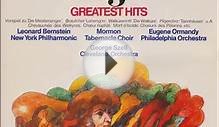 The Mormon Tabernacle Choir - Pilgerchor, aus ...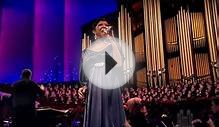 Mormon Tabernacle Choir remembers late Natalie Cole
Share this Post
Related posts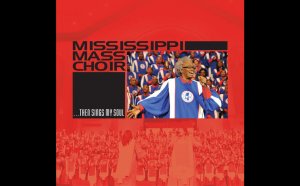 DECEMBER 04, 2023
Mississippi boy Elvis Presley's "Ultimate Gospel" album is a favorite in the gospel genre. Photo by Courtesy Solar Music…
Read More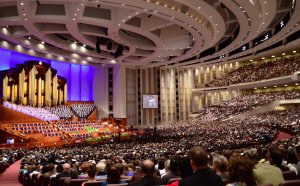 DECEMBER 04, 2023
For more than eight decades, nearly the lifetime of radio, the Mormon Tabernacle Choir has presented a weekly program — Music…
Read More