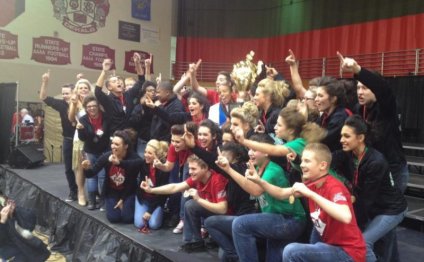 Los Alamitos Show Choir
As its popularity grew, the school district offered to donate land to OCHSA for its own campus, which would be located at Laurel High School. But city officials, concerned with traffic, sued to block the project and the dream of moving to a bigger campus in Los Alamitos died. Santa Ana city officials began courting OCHSA, and in 2000, the school moved to that city's downtown area. When Ralph Opacic began growing OCSHA, it created an opening in the high school's choir program that was filled with the appointment of Dr. Randi Carp in 1992. While OCHSA flourished, the choir program at the high school also remained popular under her direction. An accomplished music professional with a doctoral degree in Music Arts, Randi became a very beloved choir teacher at Los Al. She oversaw six choirs and was even named Teacher of the Year for the Los Alamitos School District in 2006. Highlights of her time at Los Al were a trip with Xpressions to London to compete in the Heritage Festival for Music Choirs in 2004 and a trip to China where SoundFX, Soundtrax and Xpressions performed in Shanghai, Beijing and at the Great Wall of China. SoundFX was also invited to accompany former Styx leader singer Dennis DeYoung in a performance at the Cerritos Performing Arts Center during her tenure.
Dr. Carp moved on to other challenges at the end of the 2008 school year, and officials began a nationwide search for her replacement.
They found the program's current teacher, David Moellenkamp, in the most unlikely of places-at a small town high school in rural southern Illinois. And so, in 2009, David Moellenkamp moved from Sullivan, Illinois-with a total population of 4, 400-to take over the choir program at Los Alamitos High School with a total enrollment of just over 3, 000 students.
It might have been a bit of a culture shock for the gifted choir teacher with his mid-western upbringing. But for the community of Los Alamitos, it turned out that his arrival was exactly what the choir program needed.
Since coming on board, Moellenkamp has refocused and re-energized the choir program. Today, with close to 400 students in seven groups, the choir program is now the single largest school activity on campus with one out of every eight students at Los Al taking part.
Perhaps, the biggest change he made after arriving on campus was to turn Los'Al's choir program into a competitive force.
An experienced veteran of show choir competitions with more than 100 First Place/Grand Championships to his credit when he arrived, Moellenkamp began entering competitions throughout Southern California.
In short order, Los Al not only began competing for national championships in venues like the Grand Old Opry and at the FAME Nationals in Chicago….they also began to win.
YOU MIGHT ALSO LIKE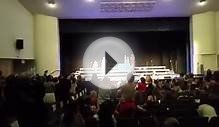 Los Alamitos Show Choir - Axcent awards ceremony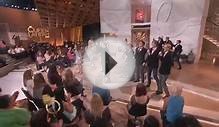 Los Alamitos Choir Performs on The Queen Latifah Show
Los Alamitos show choir seniors Time of your life
Share this Post
Related posts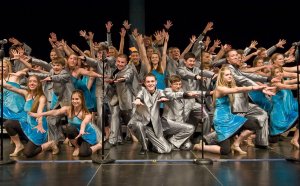 JUNE 04, 2023
800 Greenway Rd Monona, WI 53716 Phone: (608) 221-7677 Fax: (608) 223-6514 Principal Ann Schroeder Grades 4K - 5 Winnequah…
Read More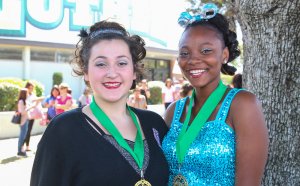 JUNE 04, 2023
In Sync is Burbank High School s premier show choir, competing throughout California and the United States in the Advanced…
Read More