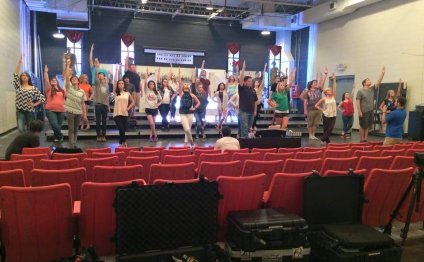 Poca High School show Choir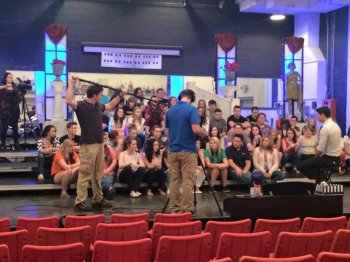 Visual Volume, Poca High School's multiple award-winning show choir, will be going extremely visual later this year.
As on a worldwide scale.
A film crew from the Dance Network spent a day with Visual Volume for a series it is airing called "To The Stage, " which will feature the top 25 show choir programs in the United States. In fact, Visual Volume will be profiled on the pilot episode of "To the Stage, " scheduled for broadcast, tentatively, in September.
"Each episode of 'To The Stage' includes an overview of the city/town and then the high school and its programs and contributions to the students' lives and the life of the community, " explained PHS Visual Volume Director Joseph Kincaid.
Last week, Kincaid said he had been contacted by "To the Stage" executive producer Dr. Randall Bayne a few weeks ago with the proposed televised profile and exposure opportunity.
"He said they were featuring the top 25 show choir programs in the country, based on the history of the programs, " Kincaid explained. "He asked me, 'Do you feel your program is qualified?', and, of course, I kind of laughed, because it was kind of subjective to put a number on that."
Visual Volume has distinguished itself for years as one of the premier show choirs in the state and region with more than a dozen state championships and counting. In the last competition season alone, the Poca High troupe, made up of 56 singer/dancers, band musicians and crew members, won the 2015 West Virginia Music Educators Association Show Choir Festival championship, as well as distinction in several other categories, including best vocal performance, best choreography, best male soloist and best instrumental soloist.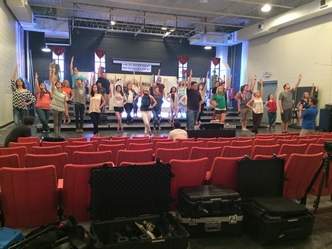 Visual Volume also won the grand championship at a competition at Robert C. Byrd High School earlier this year, among numerous other accolades.
In 2014, Visual Volume captured the grand championship titles at Riverside, Hurricane, Robert C. Byrd and Teays Valley (Ohio) high schools, as well as the West Virginia Music Educators Association's State Show Choir Festival.
"The Dance Network brought a camera crew of three, the show host and a producer, " said Kincaid. "The host, Michael Mahany, is presently a Broadway performer and former touring member of Disney's 'High School Musical.'"
As Visual Volume's director for the past 12 years, Kincaid was interviewed for "To the Stage, " as were Visual Volume choreographer Brooke Smolder, band coach Edward Brown and several PHS students, teachers, parents and administrators.
Among the show choir members interviewed singly were Brandon Drake, a soloist who also repairs motorcycles and cars at his parents' garage; Cierra James, who would like to further her singing and dancing career on Broadway; and A.J. Ford, a best instrumental performer in past competitions, who wants to be a rock star in the future.
"There were some group sessions and a question-and-answer session, " said Kincaid.
A "To the Stage" crew also filmed portions of a Visual Volume rehearsal during its visit to Poca High on May 8.
YOU MIGHT ALSO LIKE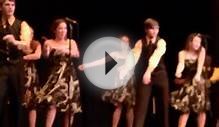 Listen to the Music High School Show Choir 2010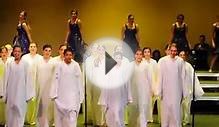 Carlsbad High School Show Choir -- Life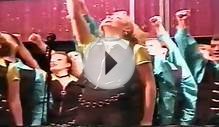 1997 Poca High School Visual Volume Show Choir
Share this Post
Related posts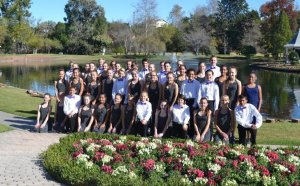 DECEMBER 04, 2023
What is Westside Connection? Westside Middle School is proud to have an award winning show choir called Westside Connection…
Read More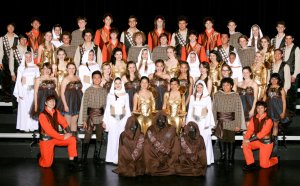 DECEMBER 04, 2023
In 1978, Mary Rago took over as vocal music director of John Burroughs High School and launched one of the nation's very…
Read More