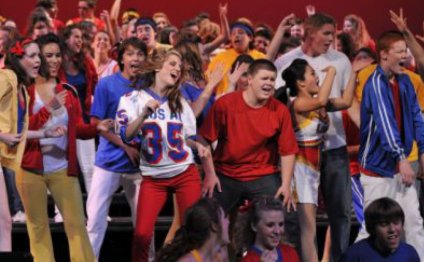 Los Alamitos High School Choir
A limited number of tickets for our Spring Show
featuring selections from our competition sets
are now on sale to the public!
PLEASE NOTE - We've got a new email address for ticket inquiries.
After your purchase, you will receive an email from This e-mail address is being protected from spambots. You need JavaScript enabled to view it. containing your receipt for your tickets bought. Good news, you will no longer need to exchange your receipt for paper tickets!!! You will print your tickets at home. These printed tickets will be required for your entrance into the performance. When you receive your e-mailed receipt, please follow the instructions below to print your individual tickets. You will have one page per seat.
On your receipt:
1. Select the blue link "Click here to view and print your order."
2. Then click on the blue "Print Tickets" at the top of the page.
3. Your individual tickets will now be visible, print every page (one for each ticket).
*Receipts/tickets shown electronically on phones, tablets, etc will not be accepted.
Need to purchase a wheelchair ticket? Wheelchair seating is available for patrons who will sit in their own wheelchair for the entirety of the performance. One companion is available for purchase next to each wheelchair ticket purchased. Contact This e-mail address is being protected from spambots. You need JavaScript enabled to view it. .
Questions or problems? Contact This e-mail address is being protected from spambots. You need JavaScript enabled to view it. .
Season Tickets
Los Alamitos Choirs produce four shows throughout the school year – Broadway, Holiday, Spring, and Pops. These shows are performed at the Margaret Webb Performing Arts Center on the Los Alamitos High School campus. Each show has four performances from Thursday through Saturday over the course of a single weekend. The best seats from which to view these performances are in the sections reserved for Season Ticket Holders. Season Tickets are only available to members of the Note-Ables Booster Club as one of the many benefits of membership.
Note-Ables Booster Members
Members of the Note-Ables Booster Club get first preference for show tickets, and the opportunity to buy additional tickets before anyone else! Booster Member tickets are assigned by the level of membership, date a member ticket order is turned to the ticket committee and by seniority. Members with VIP ticket status can request their seat assignment preferences and the ticket committee will do their best to accommodate their requests. To learn more about booster membership benefits, go here.
General Tickets
Choir member families who are not Booster Members can place ticket orders approximately two weeks prior to each show. School staff and choir supporters from the public can place their ticket orders 10 days before each show.
All tickets are reservedand vary in price from $12 balcony seats, $15 floor seats to $25 VIP Floor seats. General Admission tickets (unassigned seats) are no longer available. To learn more about how to purchase tickets through our new online system, go here.
Tickets for show choir competitions at other venues
Los Alamitos choirs are bound by ticketing rules of the host sites for various show choir competitions that we compete in throughout the course of the year. Tickets generally are very limited and therefore can be difficult to obtain. However, as much advance notice as possible for tickets to these events will be made available to the families of our student performers as it becomes available. For members of the general public, please check back on this site frequently, or go to the host venue/organization website for ticketing information.
Xtravaganza show tickets
Each spring, Los Alamitos High School hosts Xtravaganza, the largest show choir competition in the nation. It brings together almost 50 groups and upwards of 2, 000 performers who compete over the course of two days. Due to contractual agreements with each of the performing groups, tickets made available to the general public for this event are extremely limited. To inquire about ticket availability, contact Xtravaganza event chair Rachel Gooch at This e-mail address is being protected from spambots. You need JavaScript enabled to view it. This e-mail address is being protected from spambots. You need JavaScript enabled to view it...
For more information...
If you have questions regarding the purchase of tickets to our events, please email us at This e-mail address is being protected from spambots. You need JavaScript enabled to view it. .
YOU MIGHT ALSO LIKE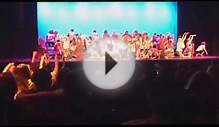 Los Alamitos High School Show Choir performs "Hair" for ...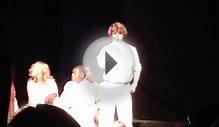 Los Alamitos High School Choir Pop Show 2015 - "Immortals"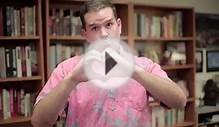 iHeartLosAl
Share this Post
Related posts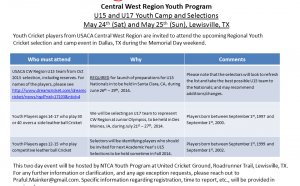 OCTOBER 01, 2023
Wednesday, April 13th at 6:45 pm in the MHS Arena Nationally recognized Internet safety expert Katie Greer shares trends…
Read More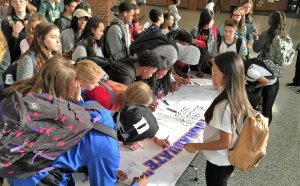 OCTOBER 01, 2023
Armstrong Concert Choir Courtesy of the ensemble Today s audio comes from Robbinsdale Armstrong High School Concert Choir…
Read More