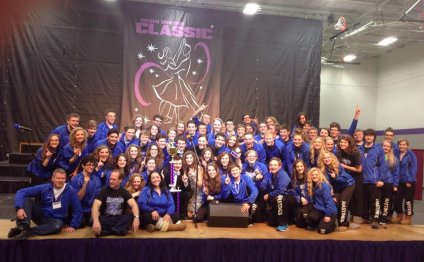 Onalaska Show Choir
This weekend marks the 29th straight year that Onalaska High School hosts a musical marathon guaranteed to gladden the hearts of those who love music, motion and great singing. It's the Onalaska Show Choir Classic — a two-day affair that draws show choirs and concert choirs from four states.
The competition should be intense — these are some of the best of the best as far as high school and middle school singers and dancers are concerned. Although there will be exceptional choirs from Iowa, Minnesota and Illinois, the Coulee Region doesn't take a back seat to anyone.
"This is such a great place to work, " said Holmen's choral director Troy Larson. "There are so many good show choirs in this area."
Larson added that, in general, show choirs throughout the Upper Midwest are very good.
Like Larson, Onalaska choral director Richard Moses emphasized that the choirs in this year's competition come in with stellar reputations and whoever wins will have to best some excellent challengers. He noted that choral directors jokingly refer to really intense competitions as "bloodbaths."
"This competition is definitely a bloodbath, " Moses said.
Hastings High School (out of Minnesota) has won the past two years. "They're always phenomenal, " Moses said. 'But Bemidji is always good and Wheaton-Warrenville (an Illinois high school) is also very good."
Show choirs from La Crosse Central, La Crosse Logan and Holmen also traditionally put together great shows, Moses said.
As host of the event, Onalaska singers will not compete, but that's not necessarily a bad thing. "That's how it's always been set up — it wouldn't look right to win your own competition, " Moses said. "Actually, it's great for the kids because they can perform without stress."
The Classic will begin on Friday after school with a concert choir competition at First Lutheran Church — a site renowned for it's great acoustics. That competition will begin at 4 p.m. and end with a performance by the OHS concert choir at 9 p.m.
Meanwhile, over at the OHS Fieldhouse, a middle school choir competition begins at 5:15 p.m. It will end after the Onalaska Middle School show choir performs at 8 p.m. and OHS's prep group, OHS Express, performs at 8:20.
Saturday is the big day for the high school show choirs. Music begins at 9 a.m. and except for four short breaks won't end until Onalaska's Hilltoppers show choir performs just prior to the awards ceremony at 10:25 p.m.
Activity Saturday will be pretty much nonstop, with the choirs getting 25 minutes to get on stage, get set up, perform and get off stage. A typical set has five songs. Both Holmen and Onalaska will have two show choirs performing in Saturday's high school division. Holmen has a 25-member all-girl group (Midwest Magic) and a 50-member mixed group (Midwest Express).
Like most show choirs, Holmen's singers and dancers began practicing last summer when choreographers began putting together the show. "Kids today are involved in so many different activities, " said Larson. "They're spread pretty thin, so to pull this together is a real accomplishment — I'm pretty proud of them."
Despite the time commitment of being on the football team Holmen senior Jesse Erdman, has been a member of Midwest Express all four years. "There were conflicts but I worked around them, " Erdman said.
YOU MIGHT ALSO LIKE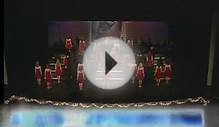 Onalaska Hilltopper Show Choir 2008 - Alive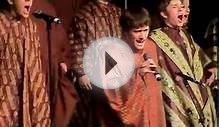 Onalaska "Hilltopper Show Choir" 2010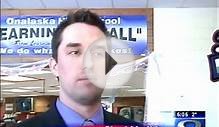 Onalaska Show Choir Classic
Share this Post
Related posts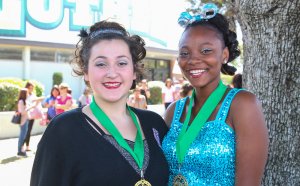 DECEMBER 01, 2023
In Sync is Burbank High School s premier show choir, competing throughout California and the United States in the Advanced…
Read More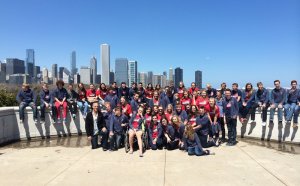 DECEMBER 01, 2023
Both SoundFX And SoundTrax won the title of Grand Champion this weekend, with Sophia Wackerman bringing home Best Soloist…
Read More