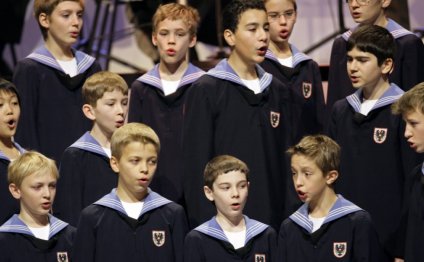 Vienna Boys Choir school
After more than 500 years the Vienna Boys Choir is opening its first overseas school - in Hong Kong.
The choir, known for its singers' angelic voices, plans for the primary school to begin operating in 2018. The choir, which is in Hong Kong to perform in two concerts under the baton of its first Hong Kong-born choirmaster, Jimmy Chiang, has a boarding school in Vienna for its troupe of elite singers.
The Hong Kong school will follow the International Baccalaureate programme for three- to twelve-year-olds and English will be the main medium of instruction. Applicants will be selected based on their musical talents and whether they are committed to a school programme where music is a major focus, said Irene Au, founding director of the Vienna Boys Choir Music Academy in Hong Kong.
She explained on Friday that the school would be suitable for students who aspired to a musical career but the children would receive an all-round education as well. "We are not here to compete with local international schools. Rather, we want to help complete the picture, " Au said.
She said that as a parent, she was more than aware of the limited choice of education in Hong Kong, and the choir school would make up some of the shortfall of 4, 000 international school places in Hong Kong.
The school has yet to find a site in Hong Kong. Au said it directors were assessing a number of options and was resigned to having to settle for somewhere quite small initially. The government has not come up with any suggestions.
As well as opening the school, the VBC Music Academy Foundation plans to conduct concerts and exchange programmes for musicians in Hong Kong and Vienna. The Vienna Boys Choir has been running short-term education programmes at Hong Kong schools for more than a decade.
Au said the foundation was a non-profit organisation and that none of the directors was an investor in the school. She hopes it will receive help from sponsors around the world who want to see more opporunities for budding musicians in Asia.
YOU MIGHT ALSO LIKE
Vienna boys choir a wink at Life of Vienna boys choir in ...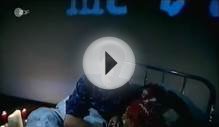 Vienna Boys Choir goes pop - Nothing else matters
Terry Wey - Vienna Boys Choir
Share this Post
Related posts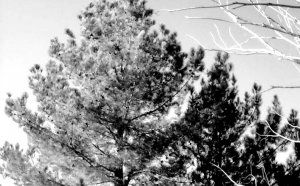 DECEMBER 04, 2023
Share the post Hearing is Believing When it Comes to the Vienna Boys' Choir Traveling all the way from Austria, The Vienna…
Read More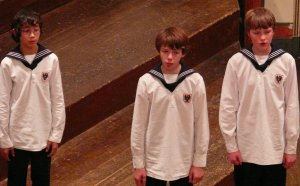 DECEMBER 04, 2023
Publication Date: Friday Dec 15, 1995 The rich young voices of Ragazzi come to Palo Alto for a holiday concert by Erik Espe…
Read More