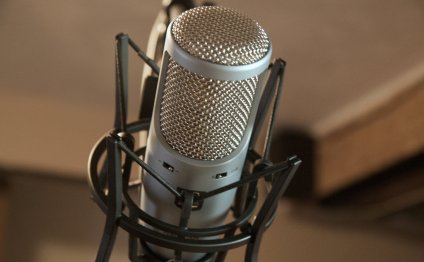 Brooklyn Tabernacle Choir New album
/PRNewswire-USNewswire/ - The six-time Grammy Award winning Brooklyn Tabernacle Choir returns to their musical roots with their 29th album, PRAY. This live album is a return to a familiar sound – a sound that many have come to know as the "BTC sound." While the concept is reminiscent of their first live album, Live: A Celebration of Worship and Praise, it is an album for the church of today. The album's title track, "Pray, " is a soul-stirring reminder of what Jesus said: "If you believe, you will receive whatever you ask for in prayer." (Matthew 21:22)
Pray takes the listener on a musical journey with 14 new songs that are sure to captivate and rouse the soul. The first few songs take us to church with praise and worship that ushers the listener into a place of communion with Him. From the hand clapping, up-tempo, "Jesus Is, " to the beautifully orchestrated "He Loved Me" - a reminder of when we first accepted His love, Pray takes the listener through a melodic voyage with the final destination, "Come to Jesus, " constituting a sweet beckon to run to the arms of Christ.
"With so many tragic events happening in the world today, PRAY serves as a reminder of the importance of having a relationship with Jesus, because communion is what He longs for His people to have with Him, " says Carol Cymbala, Founder and Choir Director of The Brooklyn Tabernacle Choir. "My hope is that the songs on this album will draw believers and non-believers to worship and believe in our Lord and Savior Jesus Christ."
PRAY will be available at and on iTunes on February 10, 2015. Suggested retail price for PRAY is $12.99.
About The Brooklyn Tabernacle Choir
Carol Cymbala founded the nearly 300-voice Brooklyn Tabernacle Choir — a blend of ethnic and economic backgrounds, with members ranging from lawyers and doctors to former drug addicts — in 1973. Over the years, the choir has sung at hallowed venues such as Radio City Music Hall, Madison Square Garden, and Carnegie Hall. They've appeared on Good Morning America and other national television programs. Their amazing legacy includes six Grammy Awards, seven Dove Awards, two #1 Billboard charting CDs and over four million albums sold. The choir performed "The Battle Hymn of the Republic" at the 2013 Presidential Inauguration, which had a worldwide viewing audience of over a billion people. Its previous CD, Love Lead the Way, debuted at #1 on iTunes Christian/Gospel Albums chart in 2014.
YOU MIGHT ALSO LIKE
You Were There - The Brooklyn Tabernacle Choir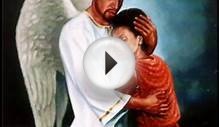 Brooklyn Tabernacle Choir Live With Friends (1991) [Full ...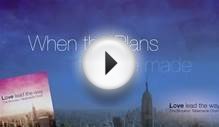 Faithful To The End- Brooklyn Tabernacle Choir Lyric Video
Share this Post
Related posts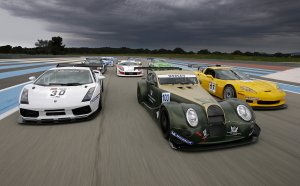 SEPTEMBER 23, 2023
Enjoy our Budget Air/Ground Shipping - starting as low as $2.99! Simply choose Budget Air/Ground as your shipping method…
Read More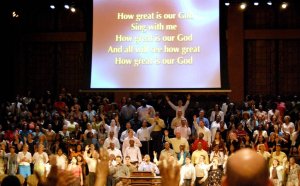 SEPTEMBER 23, 2023
The Brooklyn Tabernacle Choir (Facebook) The Grammy Award-winning Brooklyn Tabernacle Choir will release its 29th album via…
Read More