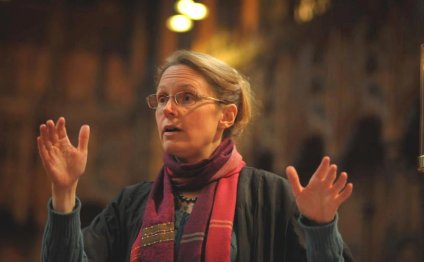 Ely Cathedral Girls Choir
King's Ely, has educated the boy choristers of Ely Cathedral for over 1000 years. Early in the new millennium, a girls' choir was founded to complement the boys' choir, and to enable the cathedral to hold choral services every day of the week in term time. Ely Cathedral Girls' Choir (ECGC) sang its first cathedral service in November 2006, and has since become firmly established as a central part of the cathedral community. As well as singing their share of cathedral services, ECGC have recorded a number of CDs, and have performed in prestigious venues including Westminster Abbey and the Guards' Chapel in London, and la Cathédrale Notre Dame and l'Église St Eustache in Paris.
Students at King's Ely
All members of ECGC are boarders at King's Ely Senior. Ely is the only cathedral in the UK to offer this intensive chorister experience to girls in this age group. The school is committed to making learning accessible, stimulating, challenging, and inspiring, and in turn, it encourages all pupils to engage with the opportunities around them. Choristers receive a specialist musical education, and are treated as skilled musicians from the beginning, interacting and performing with professional singers, organists, and conductors on a daily basis. By the time they leave the school, they will have gained the expertise and experience needed to carry on to university choral scholarships, professional musical careers, or any other path they might wish to follow. They will have acquired an in-depth and knowledgeable appreciation of the architectural, musical, and liturgical heritage of our country, and will have developed the invaluable transferrable skills of discipline, dedication, and diligence which will provide them with significant rewards and advantages for the rest of their lives.
Admission to ECGC
For further information about admission to Ely Cathedral Girls' Choir, please contact the Director, Sarah MacDonald to discuss musical requirements, and Melody Day, Housemistress, for the pastoral side of choristerships (their contact details are available through the school admissions office at ). Girls are encouraged to meet the Director for an informal pre-audition, and to hear the choir in rehearsal, as well as to see the boarding house, and to discuss the opportunities and routine. We do look forward to hearing from you if this unique opportunity might be of interest to you.
Check out this website: Down-cs.su
Share this Post
Related posts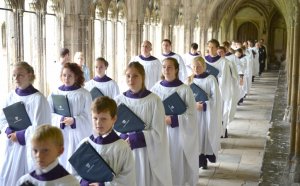 DECEMBER 09, 2023
A girls' choir provides a further dimension to the Cathedral's worship and is an exciting addition to the Cathedral's long…
Read More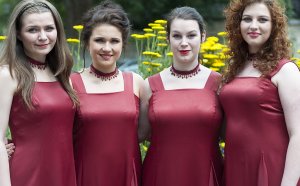 DECEMBER 09, 2023
The Cantamus Girls Choir is a choir based in Mansfield, Nottinghamshire and consists of approximately forty girls aged between…
Read More