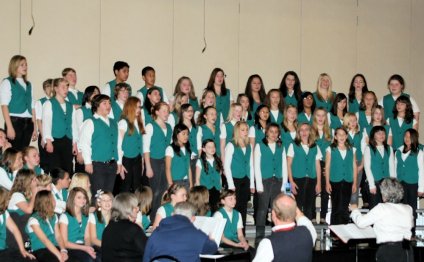 Choir Uniforms
However, it is a good idea to have some kind of unifying dress code and also to show your audience that you've made an effort. Here are some ideas to consider.
There are two extremes when it comes to what choirs wear when performing:
the "we've just walked in off the street" casual, everyday clothes look, and
the identical, tightly policed, perfectly rendered uniform.
Neither extreme is a good idea.
Whatever you choose, singers need to feel special and comfortable and that they've made an effort.
You need to have some kind of style or theme that shows that all singers in the choir are on the same team but which also has scope for individual expression.
my solutions
For my first choir, WorldSong, I decided to have a choir colour: red. The instructions were to wear a black bottom half (skirt or trousers), black shoes and a single coloured, plain (i.e. no pattern) red top. That left enough leeway for individual expression whilst showing that we were all in it together.
WorldSong on tour!
WorldSong dress code later relaxed to include red bottom half
I inherited the dress code for my next choir, Woven Chords. It was the same idea as WorldSong only the colour was blue. I did adapt the policy after a while and allowed people to wear all black if they preferred but they had to include a blue accessory: tie, brooch, scarf, etc.
Woven Chords in concert
With my most recent choir, The OK Chorale, I decided to experiment. I soon found out that, although blue and red work well, green doesn't! There are so many different shades and types of green that it simply doesn't hang together.
Next I tried involving two colours. I chose blue and yellow and randomly assigned a colour to each choir member. There was a lot of swapping between people who didn't like the colour they'd been given! In the end it didn't work as the colours tended to end up in clumps rather than being spread evenly throughout the choir.
My latest scheme is one I've used with several projects: black bottom half and single colour top which should be bright, joyful and comfortable. The result is always colourful and uplifting and tends to change slightly with the seasons.
Choir for Children in Need
Here's what I've learnt from years of experimenting. You might find some handy hints here.
YOU MIGHT ALSO LIKE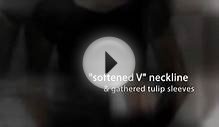 Choir Uniform for Children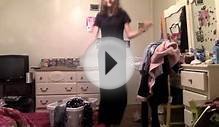 choir uniform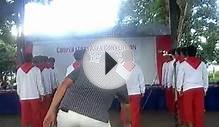 PHCCI CHOIR in uniform
Share this Post
Related posts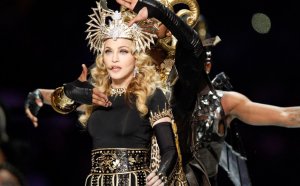 DECEMBER 01, 2023
How do I design costumes for my show choir competition set? The rehearsals and performances never stop for show choirs! Holiday…
Read More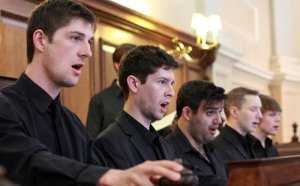 DECEMBER 01, 2023
The University of San Diego s Choral Scholars is a vocal ensemble of 20 musically gifted students of high academic caliber…
Read More