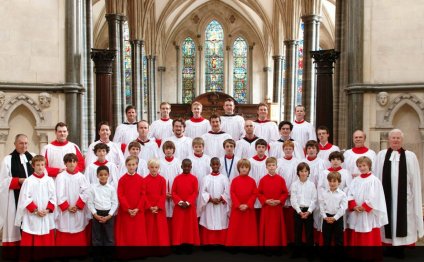 Temple Church Choir
The Director of Music is always pleased to meet prospective choristers (from the age of six-and-a-half) and their parents at any time during the year. The audition process for a choristership is informal and you can find out more by submitting the form below. Please remember that we are looking for potential and not the finished article.
A chorister's life at Temple is busy but fulfilling and very rewarding. The benefits include:
a cathedral-style education whilst living at home with his family
a musical training second to none (practical and theory tuition)
the development of life skills, such as time management, team work, consideration, self-discipline and responsibility
becoming part of a team, striving for musical excellence alongside some of the finest adult musicians in London
making many friends
becoming an heir to a tradition that has its roots in the twelfth century
First Things First
Boys start their time in the choir as pre-probationers and probationers, a period when they learn to be choristers. Each boy is given individual singing and musicianship lessons from our first-class singing teacher and musical staff, and is taught music theory and performance in small groups. After a reasonable period, he will be put on contract and become a full chorister.
Schedule
The choristers rehearse most days after school and come together for services, concerts, broadcasts and recordings. The choir has even toured to Brazil and the USA. The Majest of thy Glory, the Temple Church Choir's latest CD is now available. Please click here to order.
Social Events
Choristers enjoy many social occasions – trips, parties and other social events – and make lasting friends.
Scholarship
Once on contract, Choristers receive an academic scholarship to the value of two-thirds of the fees of the City of London School for Boys. Although most boys attend the City of London School, the scholarship can in fact be used at any school of the parents' choosing, subject to selection by the chosen school.
YOU MIGHT ALSO LIKE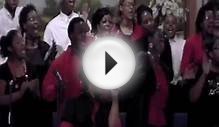 New Community Temple Church Choir singing Awesome Wonder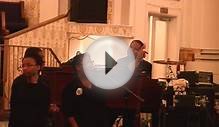 Bethuel Temple Church Mass Choir at Fishermen of Men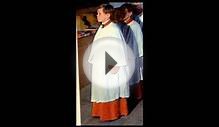 Ian le Grice, boy treble, & The Temple Church Choir sing ...
Share this Post
Related posts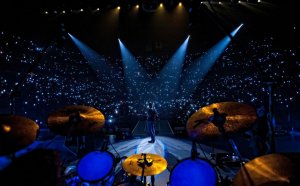 OCTOBER 01, 2023
To renew your membership go to the same place you registered originally, and purchase your membership there. If you have…
Read More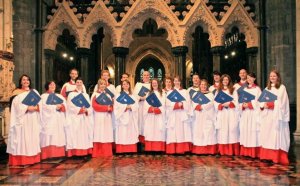 OCTOBER 01, 2023
Follow Christ Church on Facebook, Twitter and Instagram for updates about the choir! The primary purpose and commitment of…
Read More