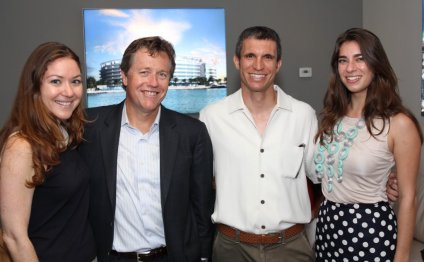 Herndon High School Choir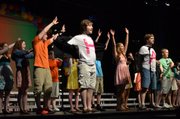 The Sheebees, Herndon High's all-female a cappella performance group ensemble performed several songs at the Pops Concert.
Photo by Ryan Dunn.
Herndon High School choir presented great music in their final major performance of year in the school Pops Concert. Admission was free and the show was open to the public, although donations were accepted at the door to benefit the Herndon High School (HHS) Choir Department. The concert was held on June 4, and was well attended by family, friends and local residents.
"The Pops Concert is the most fun concert of the year, " said sophomore Robin McGrath. "There is dancing, costumes, and there is the chance to recruit middle school students so they can be interested in joining choir. It is also a really good production because we get to remember the seniors and all the good times we had together. We have a great director and support with the parent's boosters club."
Directing the show was choral director Dana Van Slyke. She has served as choral director at Herndon High School since 1995. During her time there, she has conducted the Concert Choir, Herndon Chorale, the Heatwave show choir, the Madrigal Singers, Bennett Street Boys and the Shebees. In addition, she has taught AP and introductory music theory. Playing the piano for many of the songs was her husband, Jim Van Slyke. "It is a really fun concert, " said Jim.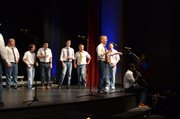 "It is everybody's favorite concert, " said Kristy Freeman, a resident of Herndon. Her daughter Jennifer Freeman is a member of the Madrigals and Show Choir ensembles. Herndon High senior Emily Weeks, a member of the Chorale ensemble sang in the June 4 show. "Pops Concert is always fun, everyone should see it every year, " said Weeks.
The show opened with the entire HHS choirs singing "Rock This Town." Following this were vocal performances by seniors Matt Culpepper and Sonya Keffer. The Madrigals ensemble with soloists Evie Powell and Michael Frederickson performed Imagine Dragons hit "Radioactive." The Bennett Street Boys, the school's all-male a cappella performance group, performed Rockapella's Moments of You. The Sheebees, the school's all-female a cappella performance group ensemble performed several songs including "Blackbird" and "Party in the USA. "The other school ensembles including the Concert Choir and Heatwave Show Choir also performed that evening.
The program included song, dance, costume and set changes, and music from every genre of popular music: rock to rap, mellow to metal, country to coffeehouse. The concert concluded with the sentimental song "I Will Remember You" performed by the HHS Choirs and alums of HHS choirs. To read more about Herndon High choir visit www.herndonchoir.com.
YOU MIGHT ALSO LIKE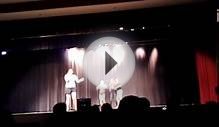 Proud Mary-Herndon Show Choir Talent Show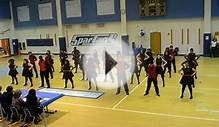 Herndon High Step Team Competing at Saunders Middle School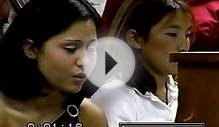 Herndon High School Show Choir 2000
Share this Post
Related posts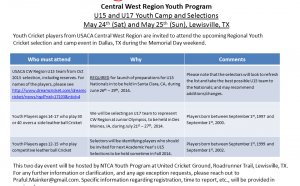 DECEMBER 04, 2023
Wednesday, April 13th at 6:45 pm in the MHS Arena Nationally recognized Internet safety expert Katie Greer shares trends…
Read More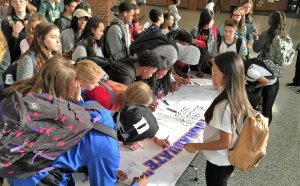 DECEMBER 04, 2023
Armstrong Concert Choir Courtesy of the ensemble Today s audio comes from Robbinsdale Armstrong High School Concert Choir…
Read More